This coastal walk takes you from the small port village of Charlestown, along the coast past to Carlyon Bay, Spit Beach and Par Sand Beach. It's a pretty short and easy walk, with a large chunk of it running along a golf course .
Charlestown
Charlestown is really the star of this walk. It's a grade II listed harbour, and has remained relatively unchanged since the 18th Century. The waters are quite shallow here though, so large ships could only enter during high tide.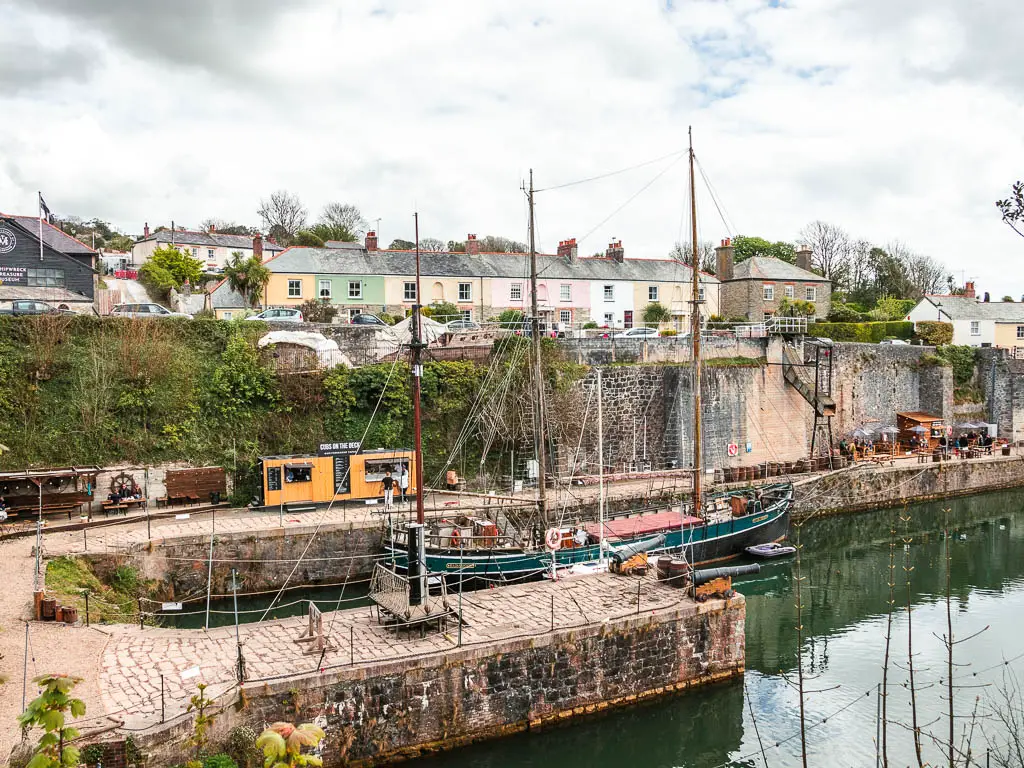 When here, you will notice a lot of old ships and ship paraphernalia, giving a sort of pirates vibe. 
Fun Fact: The Charlestown Shipwreck Centre has the largest publicly displayed private collection of shipwreck stuff in Europe. 
Fun Fact 2: Charlestown has been used as a filming location for numerous shows including Poldark and Tim Burton's Alice in Wonderland.  
What was the walk like from Charleston to Par?
The section the walk from Charlestown to Carlyon Bay/Crinnis Beach and Spit Beach is nice. You will have views across St Austell Bay, some nice sandy beaches, and silver coloured rocks. 
The next section of the walk from Spit Beach and through Par to reach Par Sands Beach is not so nice. It's mostly road walking along residential streets and passing by an industrial estate.
Par Sands Beach is very nice. It's a long stretch of sand, with small sand dunes, and a backdrop of cliffs. However, I don't thinks it's worth the road walking bit, especially as Spit Beach Par is good enough, so you might as well end the walk there to turn back to Charlestown. 
But you know, it's up to you. I will show you what the whole route is like, so you can decide for yourself. 
Logistics for the Charlestown to Par Coastal walk
Start/Finish: Charlestown/Par 
How to get there: Located in east Cornwall, St Austell is the nearest train station to Charlestown, which is on the Great Western Railway line. Journey time from Plymouth is 1h. St Austell and Par are one stop apart on the train line.  
Distance: One way is about 4 miles. 
Time: 1h 30min one way
Difficulty: Easy
Terrain: Grass, asphalt, dirt trail, road, sand. 
Dog friendly: No stiles or livestock. There is a golf course. Par Sands Beach and Spit Beach are dog friendly all year around. Crinnis Beach is dog friendly in winter months only, but you don't need to go onto this beach for the walk. 
Amenities: Charlestown has numerous cafes and restaurants, a public toilet and car park. Carlyon Beach has a seafood shack and car park. On the map, there looks to be a coffee place at Par Sands Beach, near the car park. It's located on the other side of the beach near the cliffs. 
Tips for the Charlestown to Par Coastal walk
I would recommend walking as far as Spit Beach Par, hanging out there, then walking back to Charlestown. It's just under 3 miles to walk to Spit Beach Par from Charlestown. 
Following on from above, take a picnic for Spit Beach. There is a nice flat bit of grass you can sit on next to the sand. 
Hiking boots aren't necessary for this walk.
Less of a tip, but more of a warning. St Austell Station is a good 30min walk from Charlestown. It looks a lot closer on the map, but it's not. 
I did this walk one way, however, if you are already staying in Charlestown, I would walk there and back instead of getting the train back. Otherwise you will need to do that long boring walk from St Austell Station to get back to Charlestown. 
To be honest, even if you aren't staying in Charlestown, I would still walk there and back (or rather, walk to Spit Beach Par and back) because Charlestown is a lovely little place to explore and have a coffee. 
If you want to make the walk longer and more adventurous, you could continue along the coast path, past Par to reach Fowey.
Map for the Charlestown to Par Coastal walk
More walk ideas near Charlestown and Par will be at the end
A Guide To The Coastal Walk From Charlestown To Par
From Charlestown, you want to walk over to the east side of the dock. There is a little bridge you can walk across at the end. You will have a nice view from here, along the rocky coastline and some ships in the sea.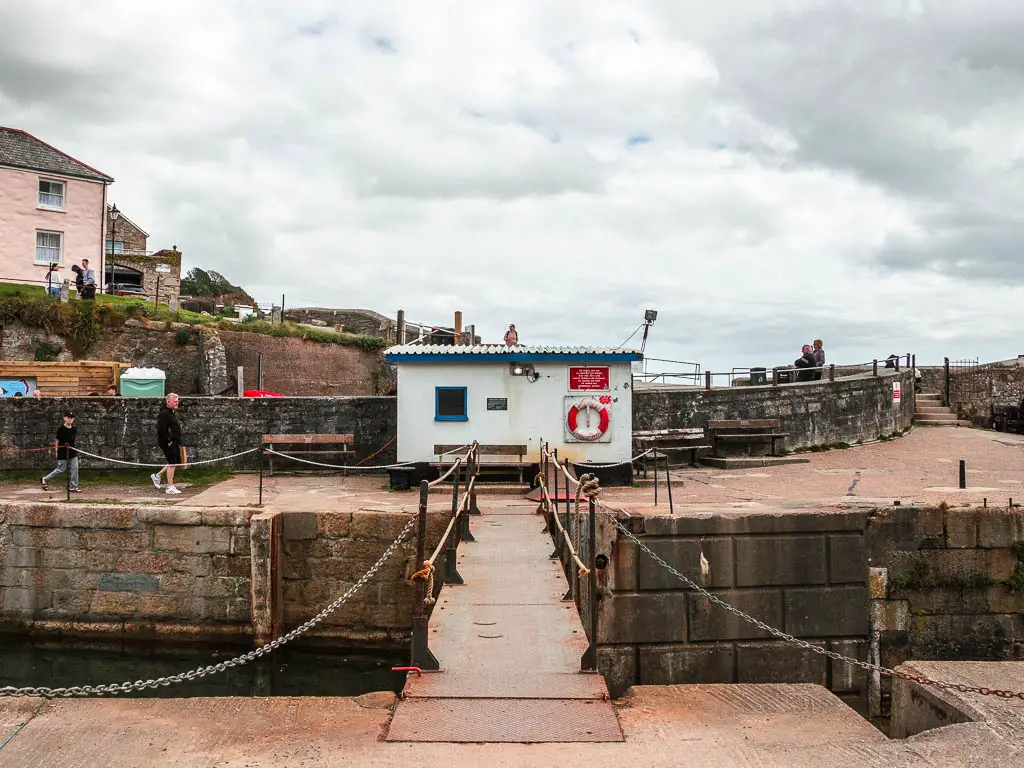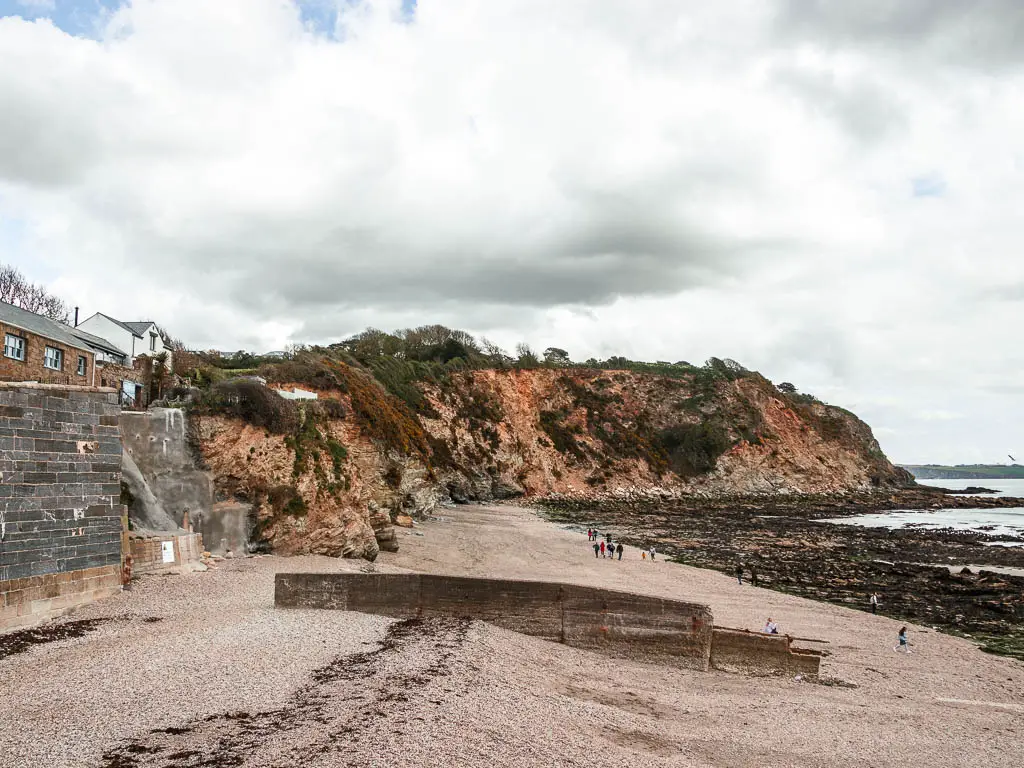 Next you need to walk up the road, to the right side of the pink house. You will walk by some ship paraphernalia.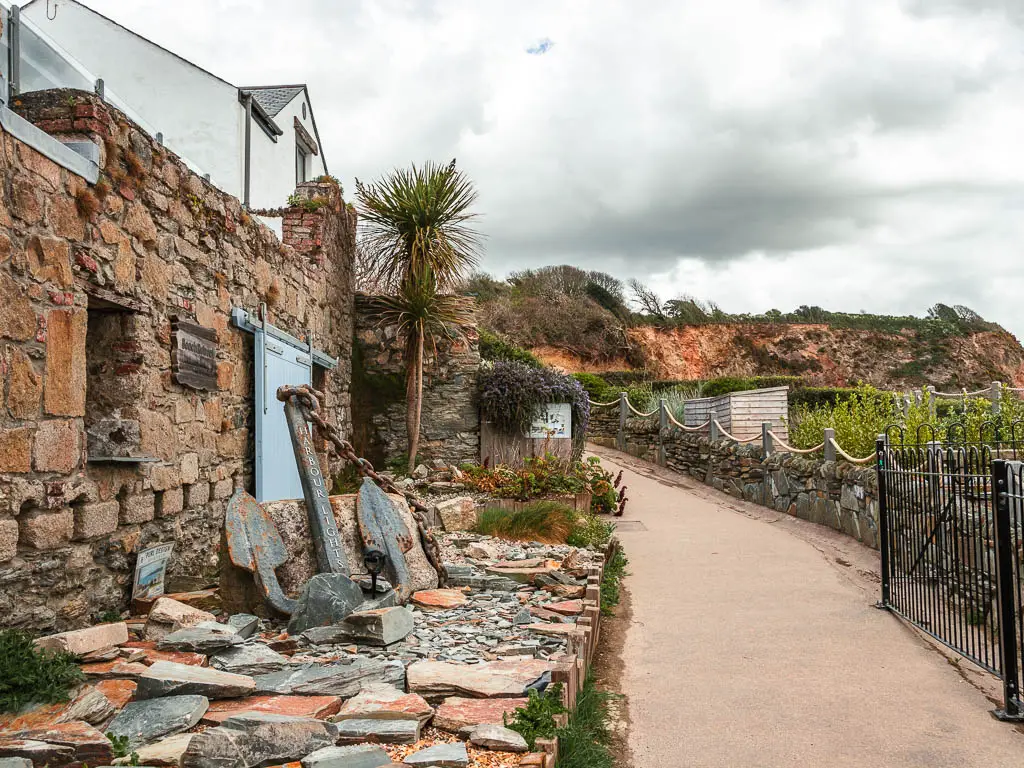 Further along you will reach the trail, which gradually takes you uphill with bushes to your right and a field to your left. 
This will lead you onto a pretty trail which might have white bluebells (time of year dependant). Then at the top, follow the trail to the right, where you will get a view back down to Charlestown and the cliffy coastline.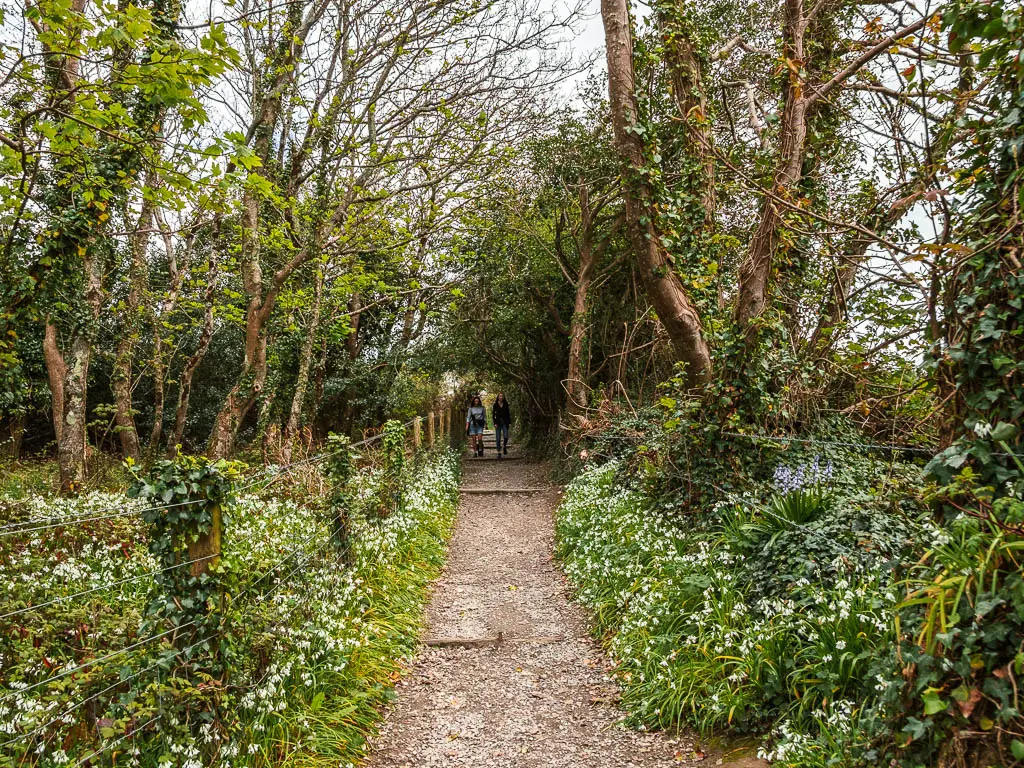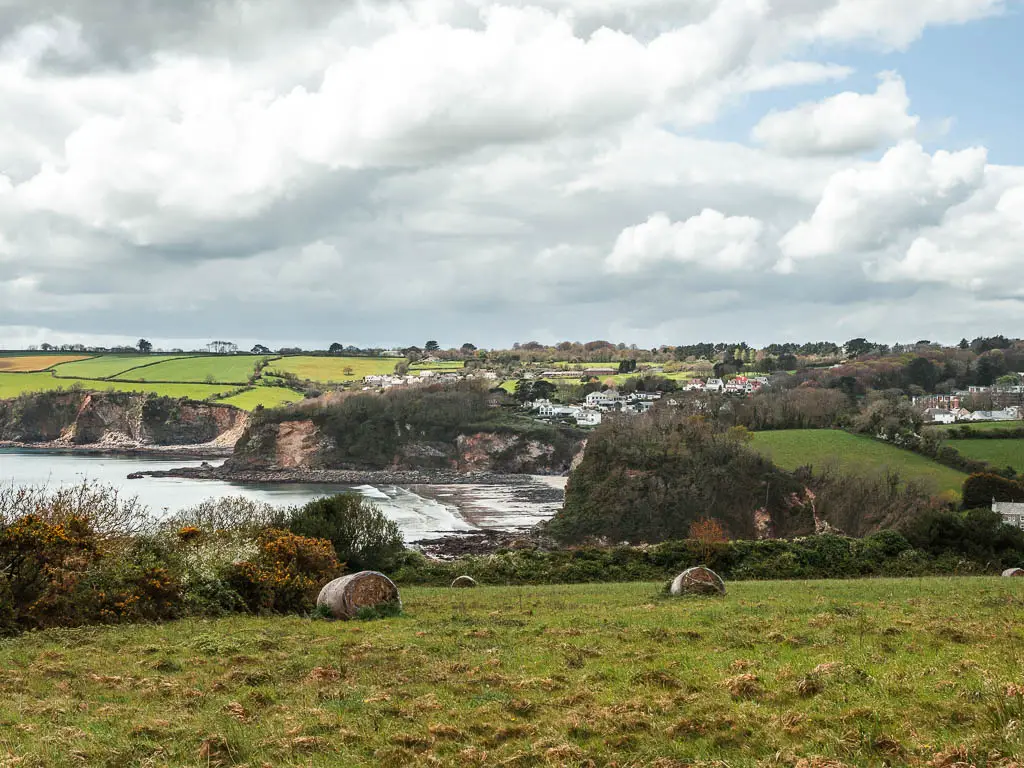 Walk to Carlyon Bay/Crinnis Beach
This trail will lead you along the side of a road briefly, then at the corner, follow the trail to the right to walk past the coastguard lookout. As you continue the walk away from the coastguard station, you will start to get a view to Carlyon Bay/Crinnis Beach ahead.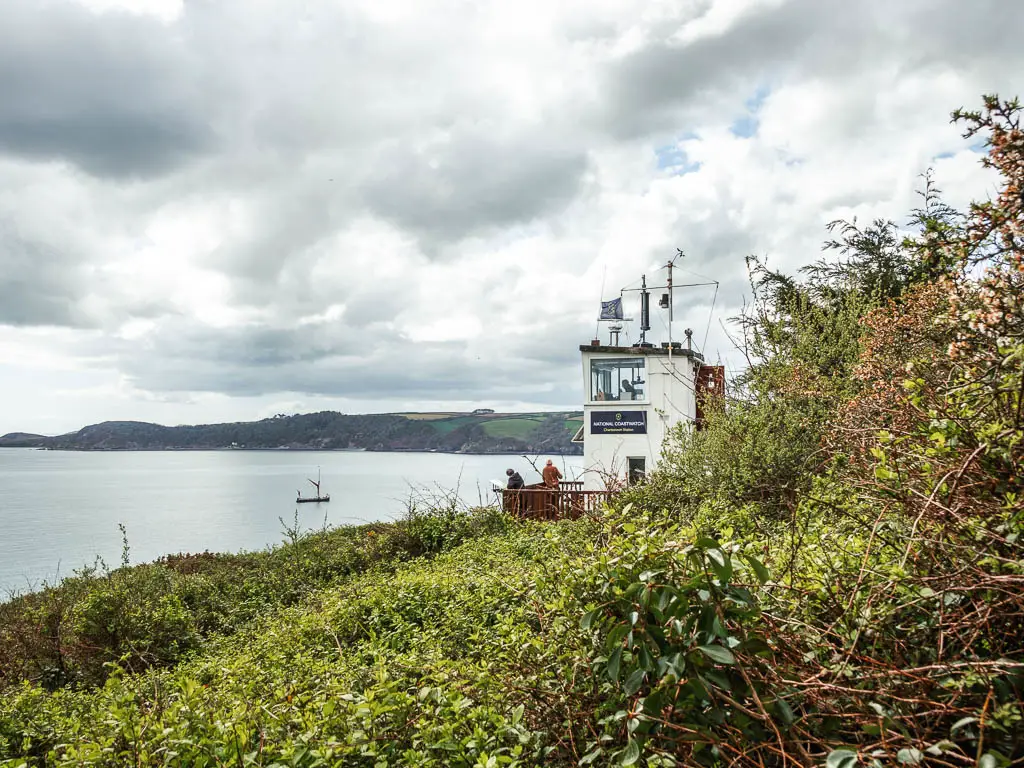 When you reach the green, walk across it and onto the trail that takes you around the right side of the Carlyon Bay Hotel.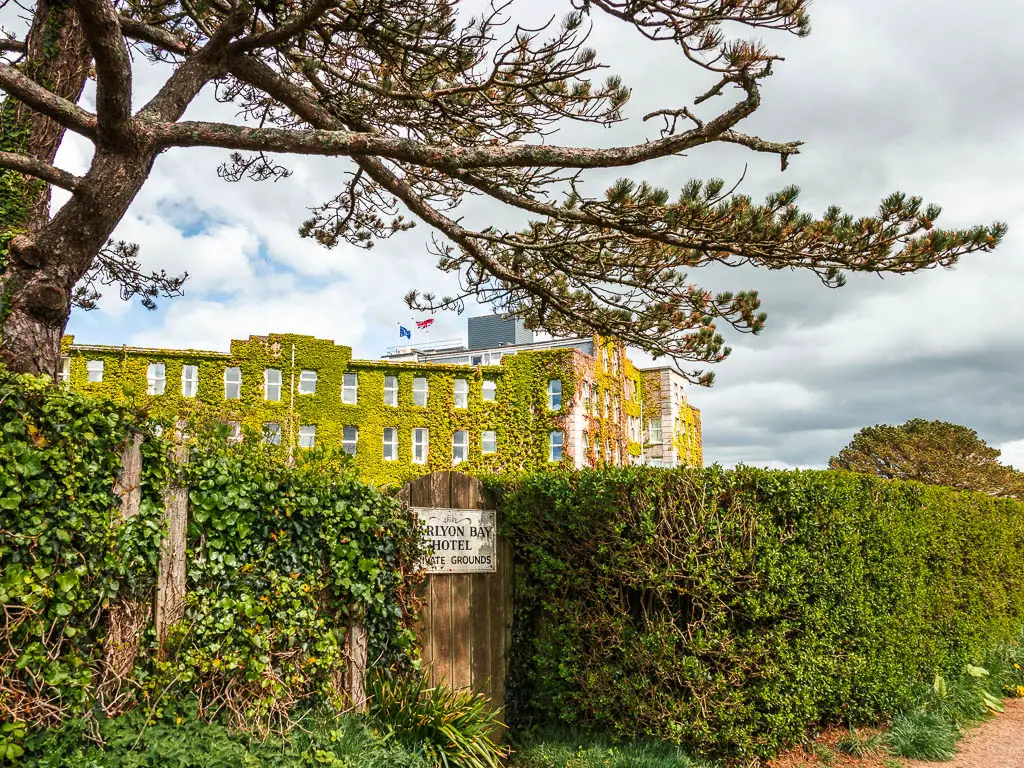 You will then walk along the edge of another green, and through the gate on the other side to the car park. This little bit is less pretty, along the edge of the car park. 
On the other side, the coast path trail towards Par is directly opposite, but if you want to walk down to Carlyon Bay/Crinnis Beach, turn right here.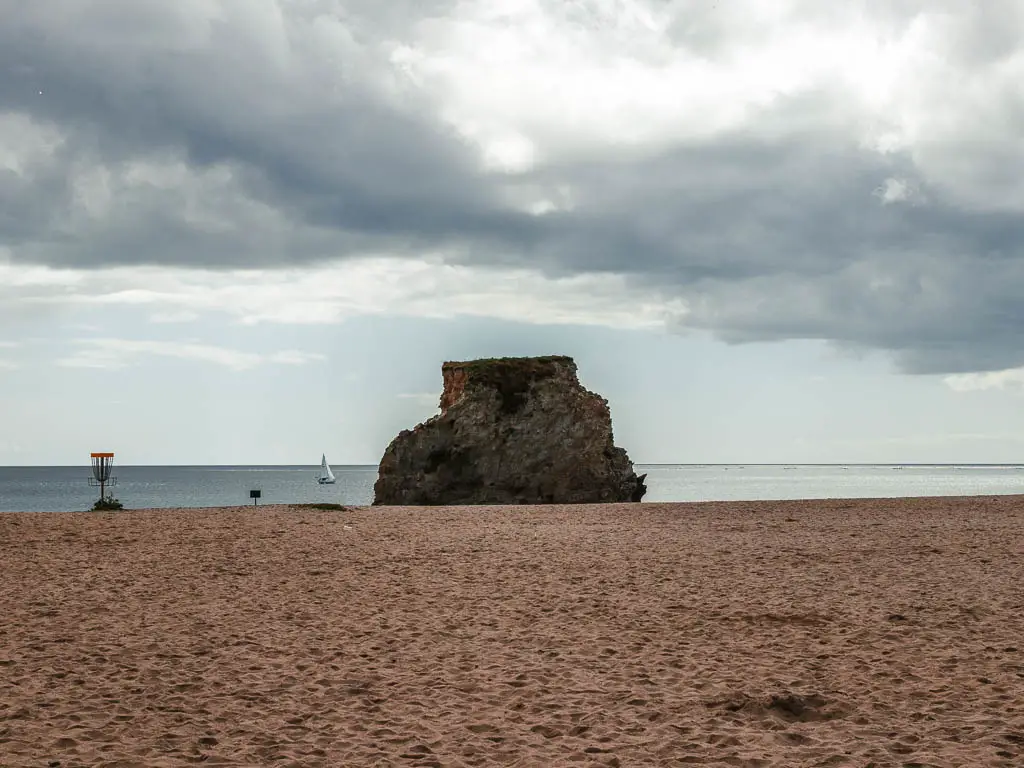 Walk to Spit Beach Par
Back onto the coast path trail, it takes you around Carlyon Bay (from above) and then alongside a field and then golf course.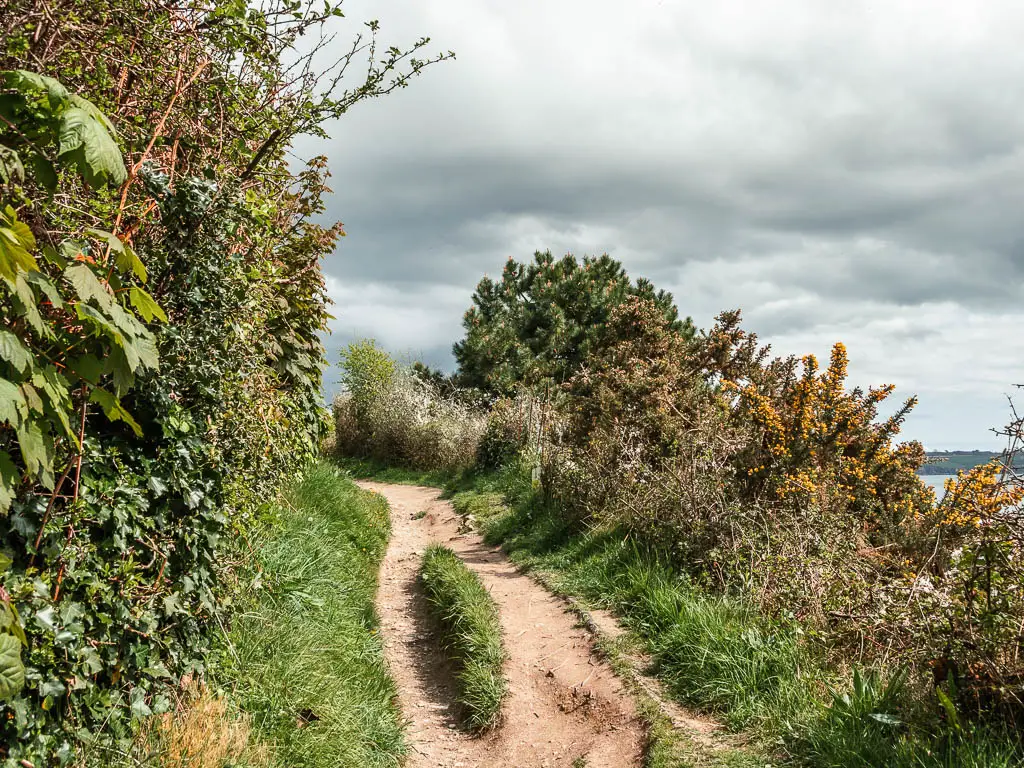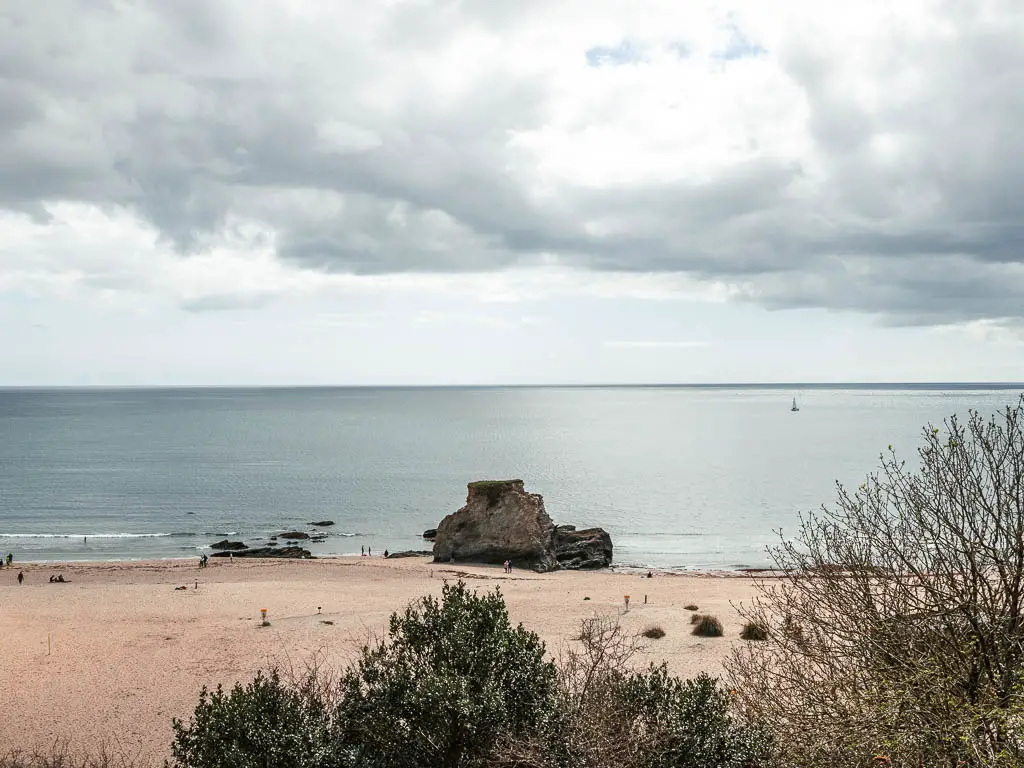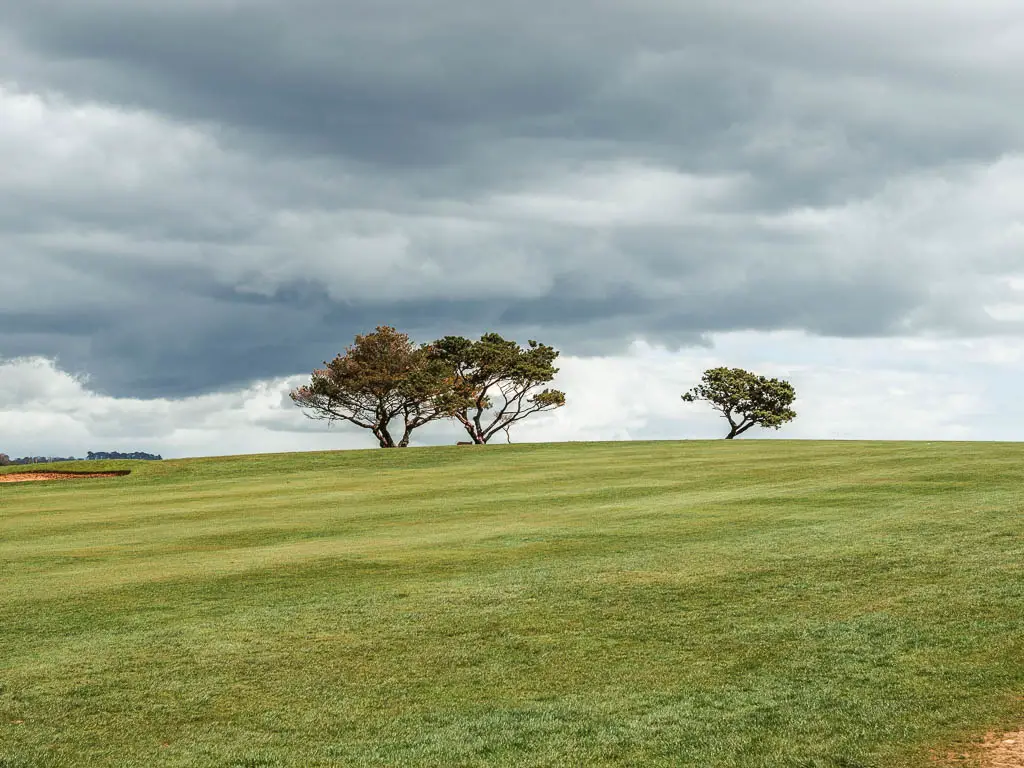 Stick to the edge and make your way through. Towards the end of the golf course, you will start to get a view to Spit Beach ahead. Now simply make your way to it.
When I got there, I had a little sit down on the green next to the abandoned shed thing. I was intrigued by the rocks. They were silver. I don't know why. I have had a little research online, but can't find out anything about it. 
Another reason I had a little sit down here, is because I knew what was coming next. Lots of road. 
Walk to Par
If you want to go further, then this is what you will see next. 
Take the trail leading away from the beach. It's located near the shed thing. First it's a path with hedge on the left and fence on the right, and then you will cross over a bridge. 
Soon you will be walking with a fence and industrial estate to your right, and then you will reach the road. Follow this road all the way, under the bridge, until you reach the junction, where you turn right.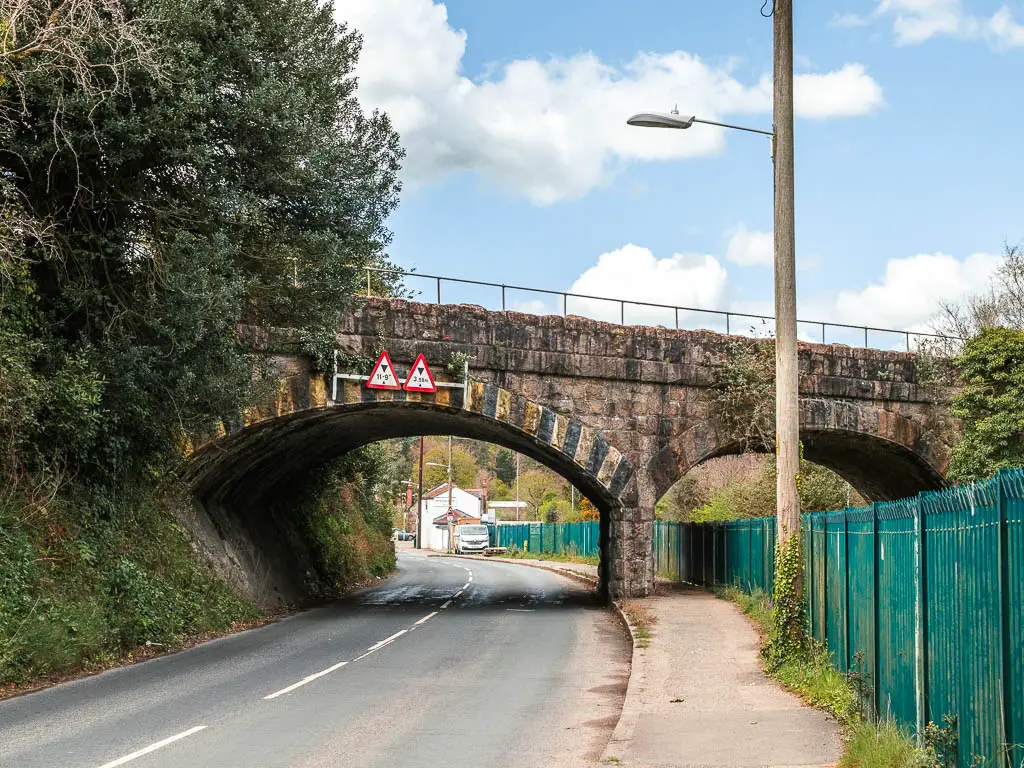 You do have a nice view of the railway and stream from here, but otherwise is just residential views.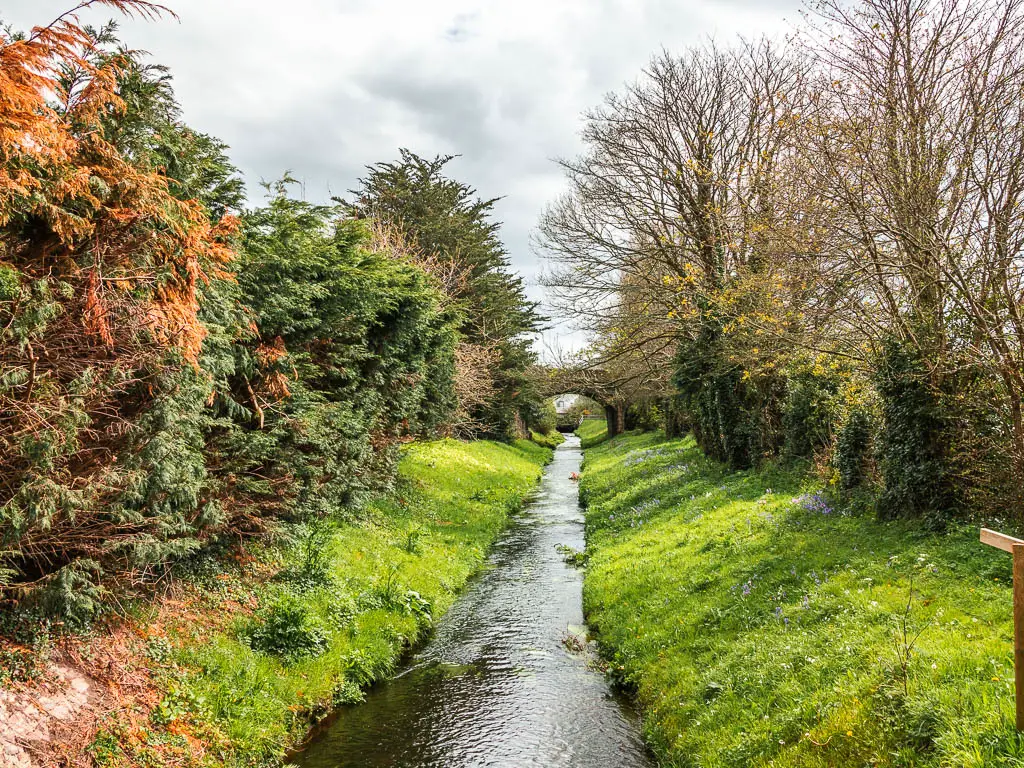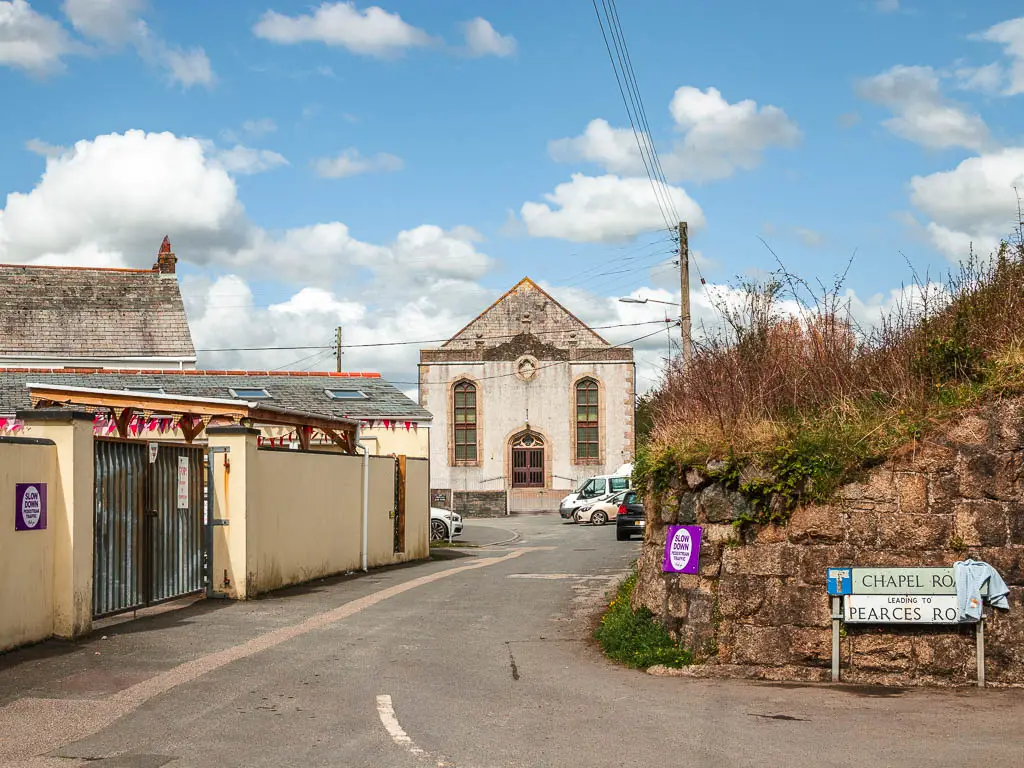 Keep going, looking out for a path on the right between the houses. 
Walk to Par Sands Beach – The final stretch of the walk from Charlestown 
Along this path, you will reach a trail that runs alongside the stream. At the road, go straight across and into the woods.
In the woods, you should see an acorn coast path sticker. Follow it to the right, and then go left past the bench under the tree.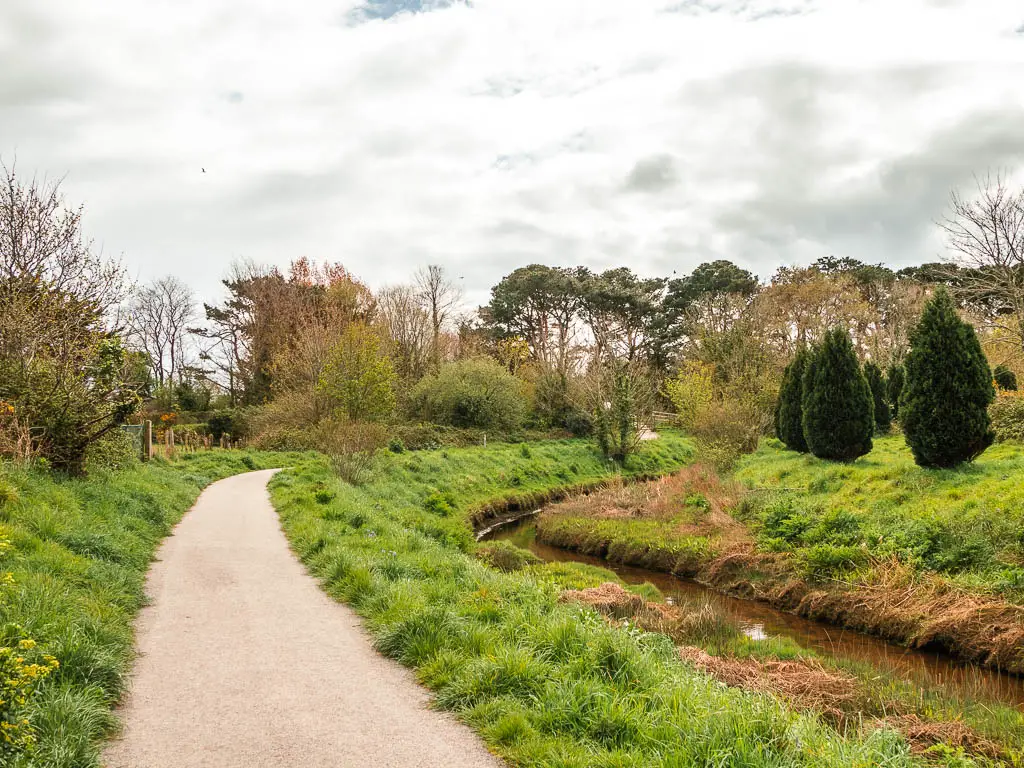 At the next junction, keep right, and follow this path at it curves you to the left to reach another junction. You can go left or right here. I chose right, and followed it around to reach Par Sands Beach.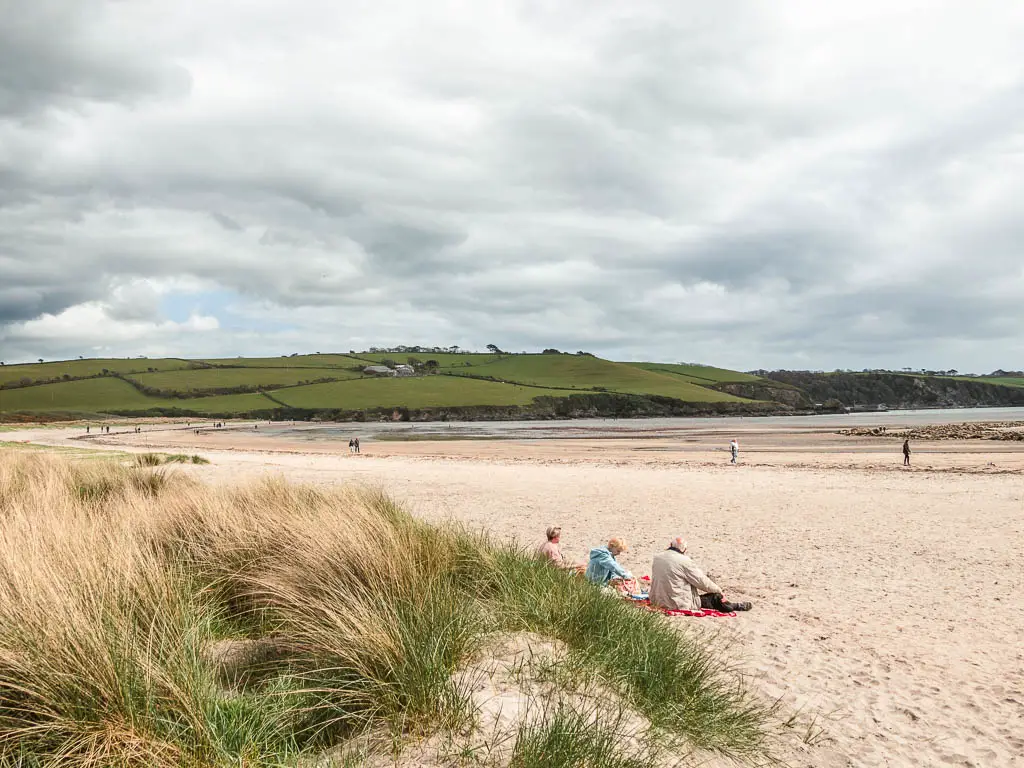 More walk ideas near Charlestown and Par
Par to Fowey via Gribbin Head walk – This is the next section of the coast path and a much better one in my opinion. It is of course much long and more challenging. You could even make the Charlestown to Par walk longer and continue onto this walk. 
Charlestown to Mevagissey – This follows the coast path in the other direction. Unfortunately, at the time of writing, it is closed. I learnt this the hard way when I came back another time, travelled an hour from Plymouth, did that long walk from St Austell station to Charlestown, to be stopped before I had even got started. I was not pleased. 
Fowey to Polperro – Slightly further along the coast, you have this fantastic walk, along a stunning bit of coastline. If you are up for something a bit more challenging, then I highly recommend this one. 
Looe to Polperro – A bit easier and shorter than the walk from Fowey to Polperro, but equally as stunning, and the most beautiful entrance into Polperro at the end. 
For more walking ideas in Cornwall, you can check out the National Trust Website.