The Tamsin Trail is a man made trail, roughly following the perimeter of Richmond Park.  The full loop is just over 7 miles in length, with all (except the North section) running alongside a road. 
It is very easy to follow.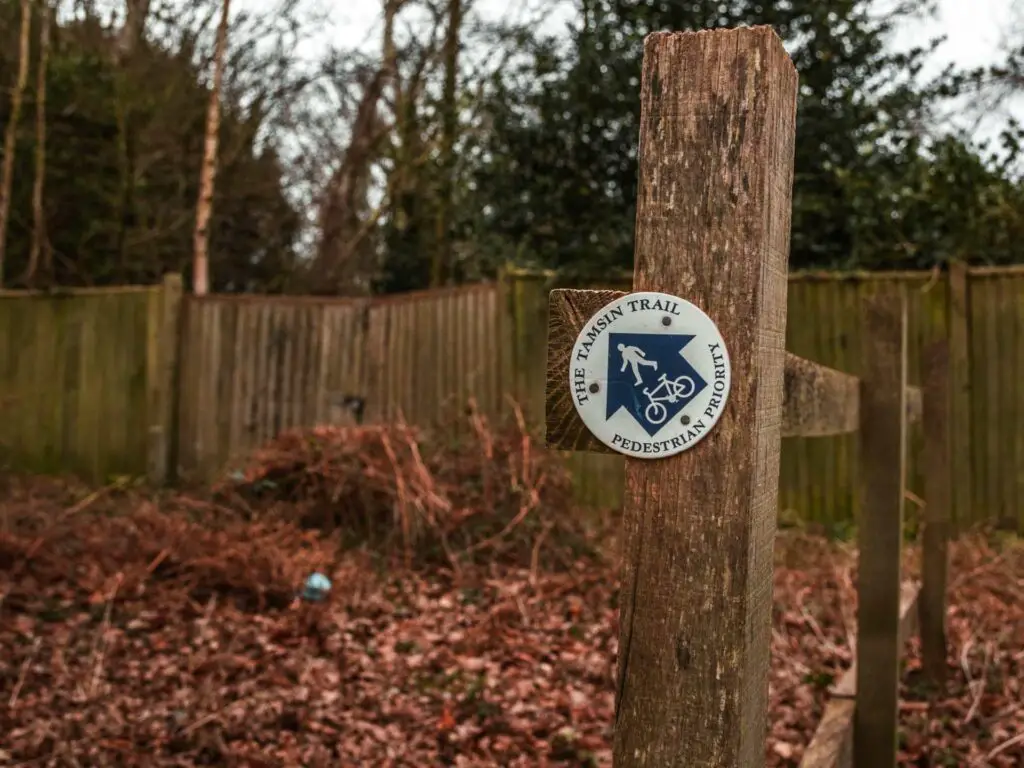 In this article, I will be telling you what to expect if you decide to walk it. The points of interest. My personal thoughts on it. How to get there, including a map. Then other walks I recommend in the area.
Points of interest along the Tamsin Trail in Richmond Park
Lots of deer 
Richmond Park (along with Bushy park) is known as the deer park of London. Lots of deer roam freely. Thinking about it, it is rather odd that here in the capital city of England we have large concentrations of wild deer. 
Just a note, don't disturb the deer, and keep your dog on a leash. If you google 'Fenton deer video' you will see why.
King Henry's Mound
A high point in the park offering views right into the city of London. On a clear day you can see St Paul's Cathedral.
Pembroke Lodge
A lovely Georgean mansion offering contemporary English refreshments.
Walking The Tamsin Trail In Richmond Park
I have been to Richmond Park many times. I have walked parts of it, cycled through it and even done a half marathon in there. However, I had never just walked the full length of the Tamsin Trail (if you don't count the half marathon).  
So I decided to give it a go. On this day I walked in an anti-clockwise direction stating at Sheen gate in the top East corner.
The North section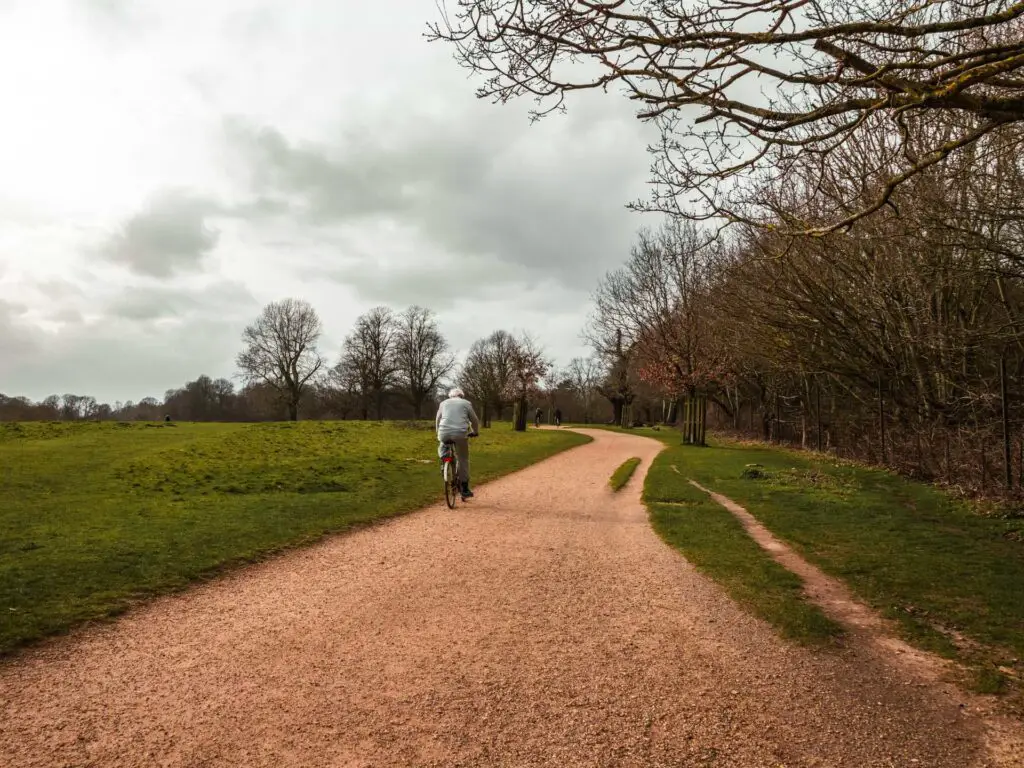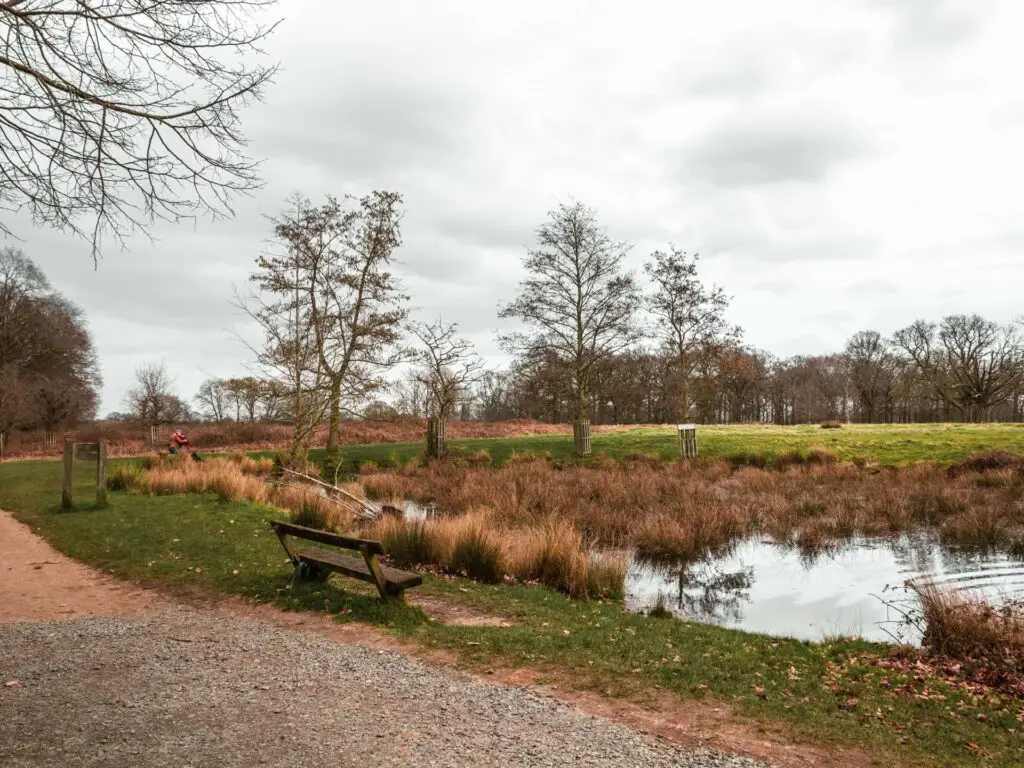 This part was quite nice. A winding trail, surrounded by green fields. When I say quite nice, I mean the scenery. What took me by surprise was the wind.
One word. Headwind.
The kind of wind where I had to lean forwards into it. By the time I reached the turn to head south, I was truly exhausted. 
I don't know if this is an occasional occurrence, or if this north bit really is a wind trap. If you walk along here, let me know if the wind attacked you as well. 
The West Section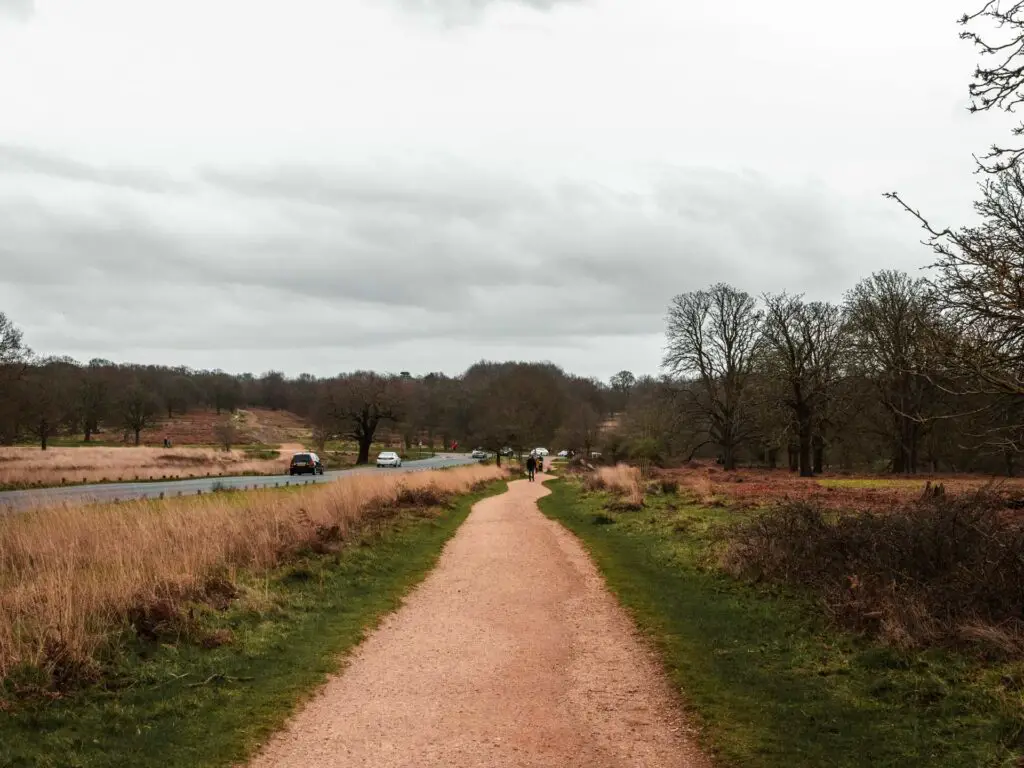 This part of the trail is right alongside the road. As such, you don't really get that escape from the city feeling. 
It's not all bad though, as it is along here you pass some lovely points of interest. First off, you have King Henry's Mound. This spot offers you some lovely views to the Thames Valley on one side and the City and St Pauls Cathedral to the other (it was overcast and misty on this day so I didn't see it).
Just after King Henry's Mound, you have Pembroke Lodge. A listed Georgian mansion sitting on the highest point in Richmond Park. Here you can stop for contemporary English refreshments in the Georgian tea rooms. 
Fun fact: Pembroke Lodge is apparently the most popular wedding venue in the UK.
Nb: Pembroke Lodge is currently closed due to current events.
The South Section
The South section also runs alongside the road, but not as close. You will also pass by houses overlooking the park.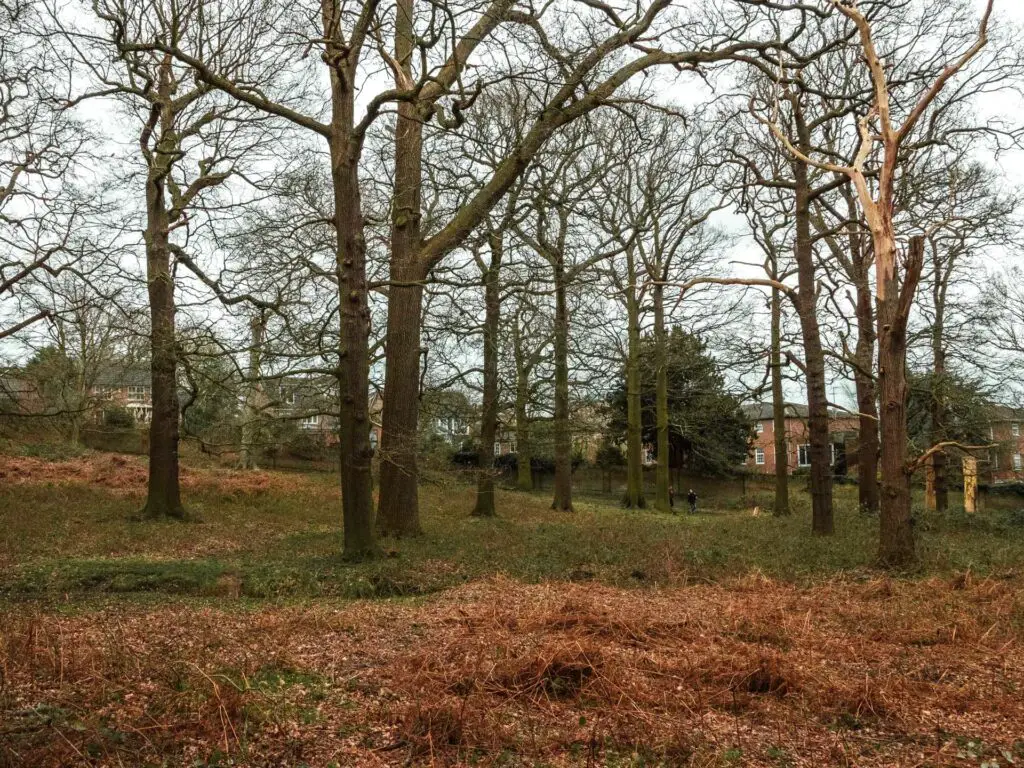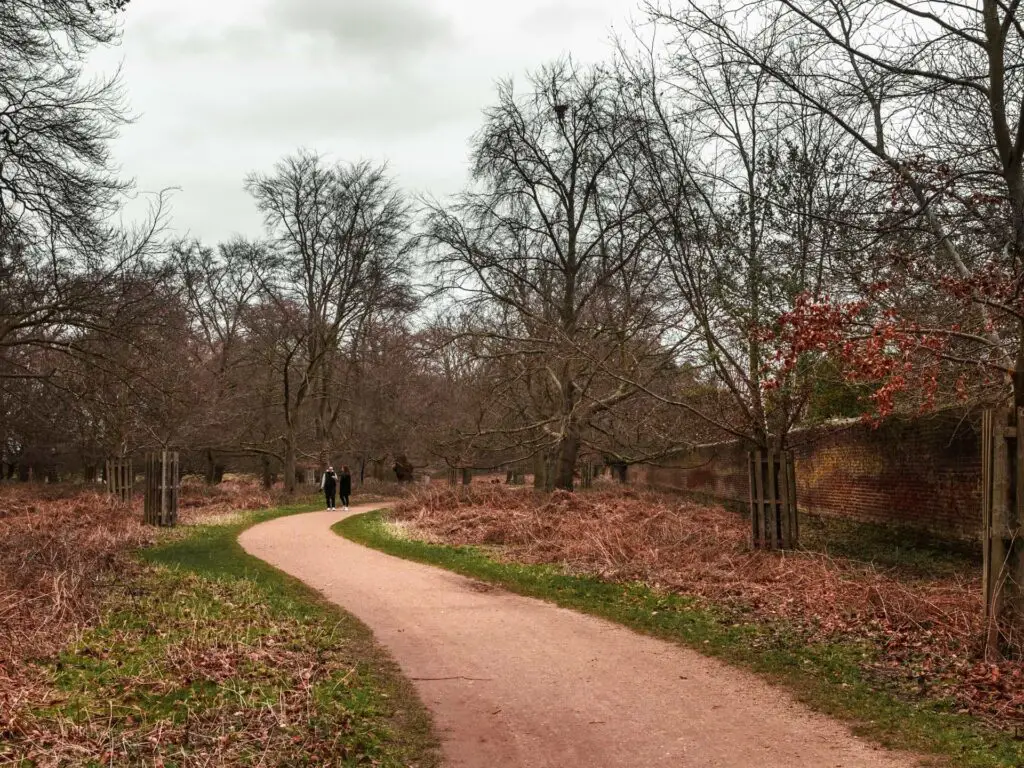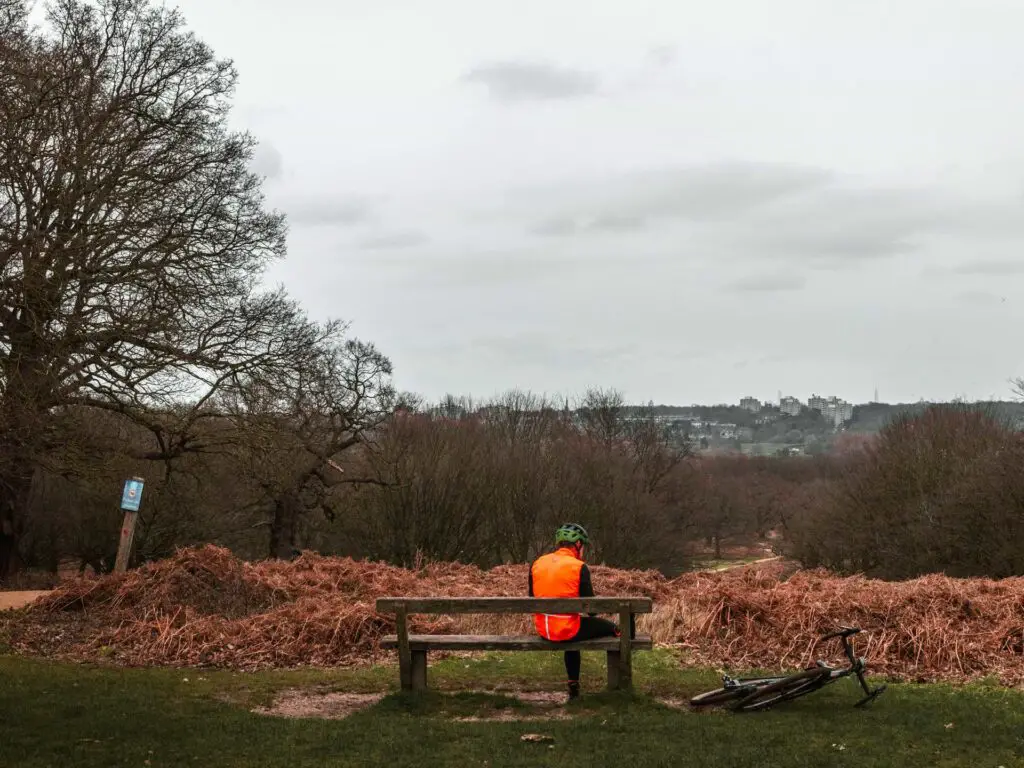 Along here you will also find a lovely viewpoint bench spot. 
The East Section
Again, the trail takes you right by the main road. The area is quite woody in the south, then opens up a bit in the north. Also to note, the Beverly Brook trail is just to the right (if you are walking North), it's on your left if you are walking South. You can walk along that if you fancy being by the river.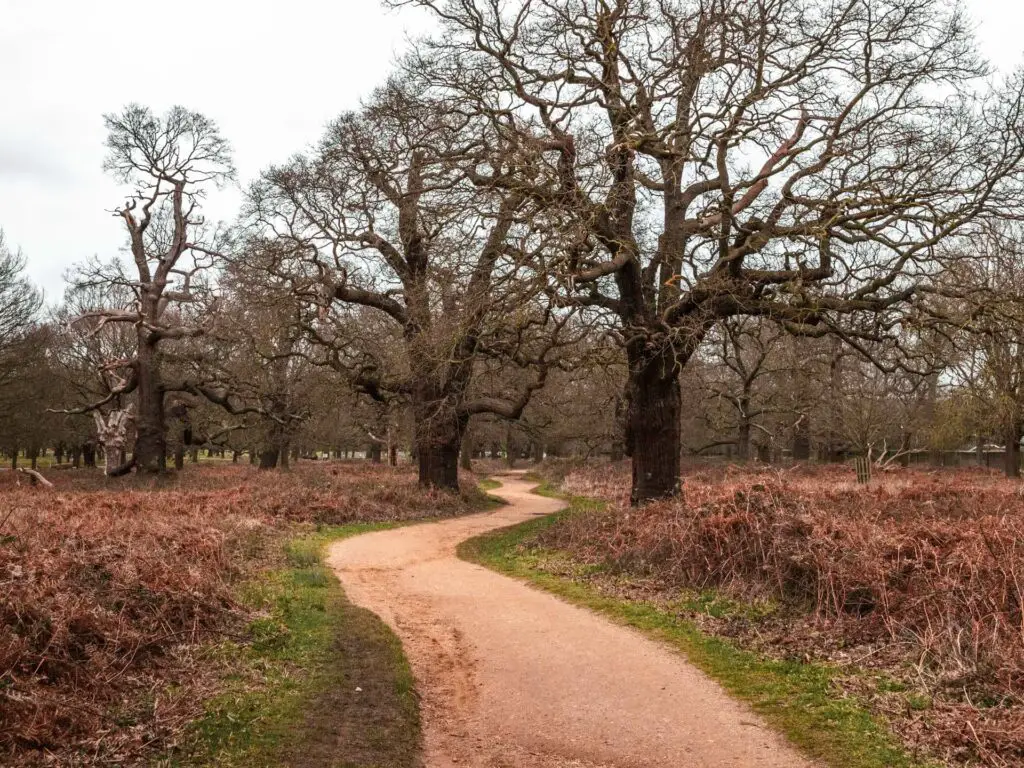 There is a little bridge crossing on this section, and it is also along here you will find the bike rental place (it is located on the northern part of the East section).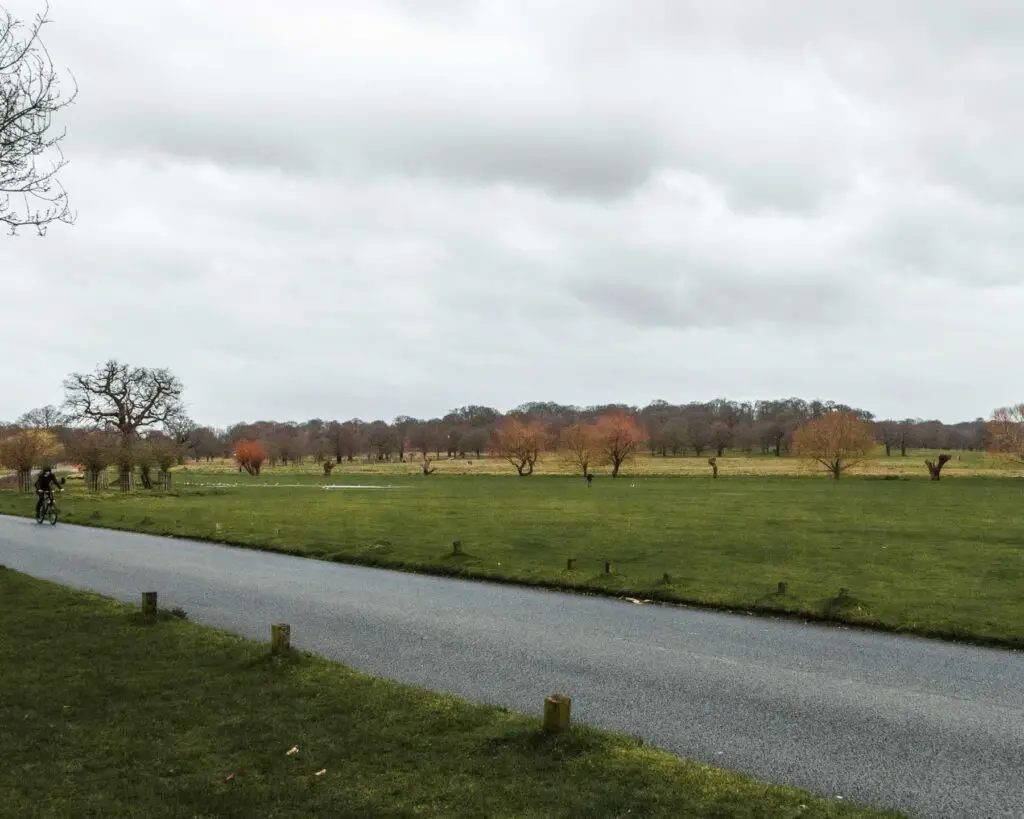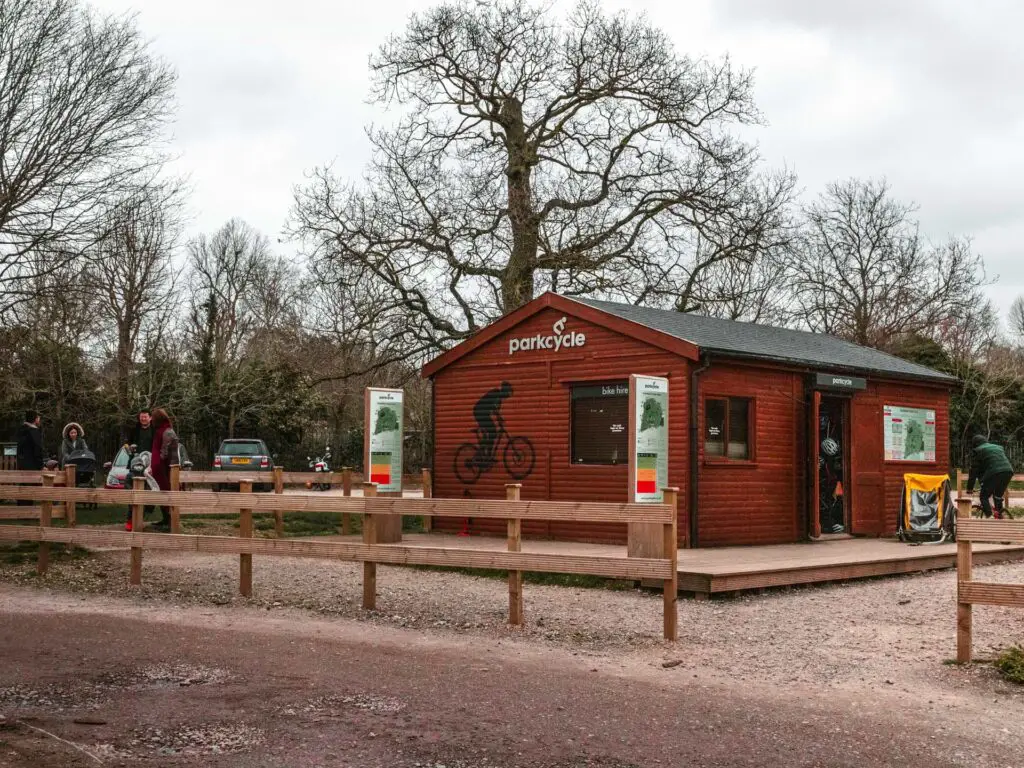 My thoughts of the Tamsin Trail
Personally, as a walker, it wasn't for me. Too much of it was next to a road. Small sections would be fine but the whole lot was a bit much.
There are lots of trails leading away from the Tamsin Trail, into the park, so I would recommend taking those to mix it up a bit.
I would say though, that this trail is much better suited to cyclists and runners, many of which you will find on the trail. 
Logistics for walking the Tamsin Trail in Richmond Park
How to get to there
If you are coming by car, it is very easily accessible with most of it running alongside a road and a number of car parks. You can get more information from the Royal Parks website.
If you are coming by train then it's a bit more of an effort. There are a few train stations near Richmond Park, but they each involve about a roughly 10min walk to get to the park. The quickest ones to reach the Tamsin Trail are Richmond station, North Sheen and Mortlake. All of these are located on the north side of the park and are on the National Rail line. Richmond is the only one on the underground line.
Map of the Tamsin Trail
(Click on the box in the top right corner to open in your google maps)
Other walks in Richmond Park (or nearby)
As I said, walking the whole thing in one go I felt was a bit much, but you could easily do it as part of other walks in Richmond Park. 
One I would recommend is the Beverley Brook Walk. This one actually starts down in New Malden, however, you could just pick up the trail when it reaches Richmond Park. It takes you along a lovely stretch of the Beverley Brook river before joining the Tamsin Trail towards the end. 
If you head over to the River Thames at Richmond, you could walk along the Thames Path. Both directions are lovely.
Richmond to Hampton Court (west direction) is particularly beautiful, and you can go via Bushy Park (another deer park of ours). Richmond to Putney (east direction) is also quite pretty.
Pin it for later: Walking the Tamsin trail in Richmond Park