So, I had plans one weekend to meet some friends in Brighton for lunch. I know, I thought, I will walk to them. I live in London, and no, I had no intention to walk there from London. What I can do is walk along the coast from Newhaven to Brighton. That's way more fun than getting a train straight to Brighton.
It's roughly a 10mile stretch of the English coastal path (of which I plan to walk all of…in stages), starting in the port town of Newhaven and finishing in the popular seaside town of Brighton. 
What is it like?
The walk from Newhaven to Brighton takes you along a dirt track on the cliff edge….sometimes a bit too close to the cliff edge. If you get scared (or are sensible) you can choose to walk a bit further away from the edge. You will be walking along the ocean the whole way, but you are never very far from civilisation, passing by one village after another. 
Apart from the start, the whole route is on a gentle undulating cliff path. If you want a challenge, this walk isn't for you. But if you want a nice day out, with ocean and village views then this is the one.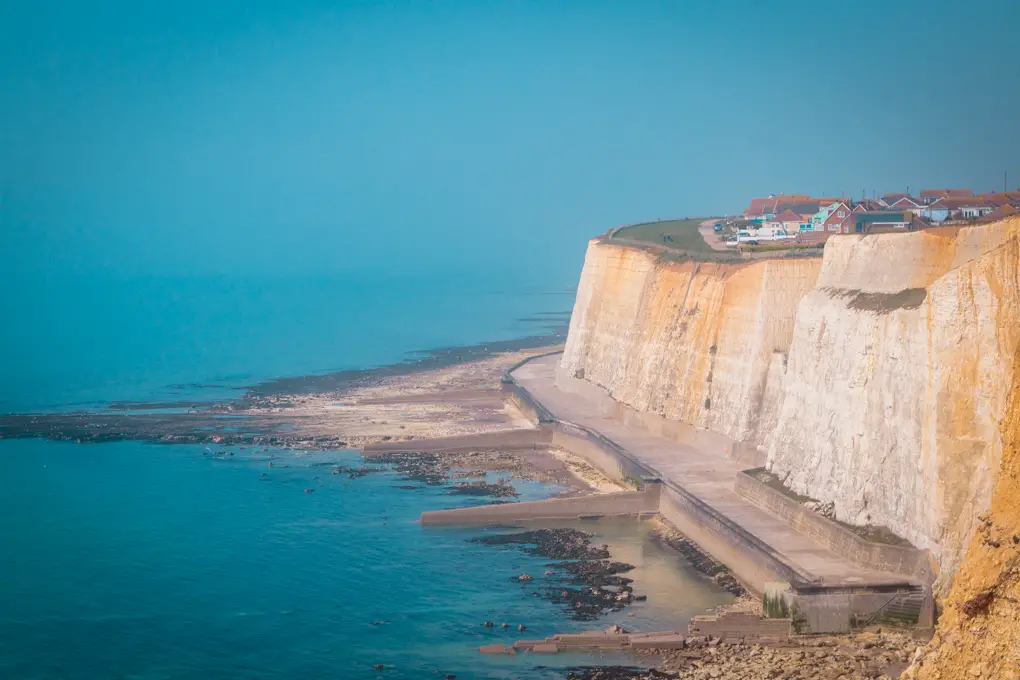 What this walk does have is an undercliff path, giving you the option to see the cliffs from another perspective. You can see the start of that path in the photo above. However, I will go into more detail about that later.
All in all, I would say this was a very pleasant walk by the sea. You don't get lots of epic cliff views like on other coastline cliff walks but it was still enjoyable. 
Now let's get into it.
Logistics for walking from Newhaven to Brighton:
Start: Newhaven
Finish: Brighton
How to get there: Trains go from London Bridge, London Victoria and Blackfriars. The trains aren't direct, you will have to change at either Lewes or Brighton. Fast trains can get there in just under 1.5 hours, but some trains take over 2 hours, so pick your train wisely. Buy a return ticket to Newhaven and that will cover your return from Brighton. Don't worry about the train change, just buy your ticket and the machine will tell you where you need to change. 
Distance: 10ish miles. Depending on where you start and stop your tracker. On either end, there is a bit of a walk to and from the station.
Elevation gain: 568ft
Time: About 3 hours
Terrain: A mix of dirt trails, and very civilised asphalt.
Difficulty: Easy. In Newhaven there is a bit of an uphill walk to get on top of the cliffs then the rest of the way its pretty flat. There is the option to walk down to the undercliff path which will involve steps down, then up again if you want to get back on the cliffs. But other than that there isn't much of a challenge.
Map
Click on the little box in the corner to follow the trail
More ideas for walks along the coast path will be at the end
Walking From Newhaven To Brighton 
There are two stations in Newhaven, get off at the first one (Newhaven Town). As you walk down towards the coast make sure you keep the marina to your left. You will see a big hill ahead of you. Walk up it. As you are walking up, just before you reach the top take a right into the car park and then the trail leading right. 
That's the most navigating you will need to do. The rest of the walk is along this path. You pass the Newhaven fort to your left then reach an open area where you get a nice view of Newhaven Town.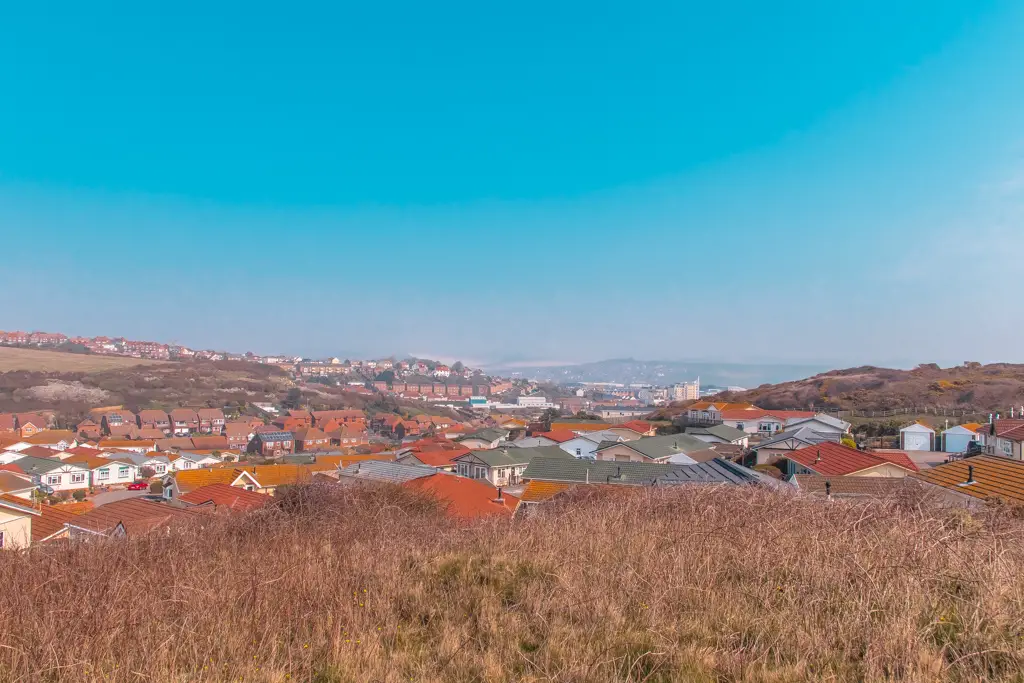 Continuing along, the view to your left is mostly of ocean and less cliffy.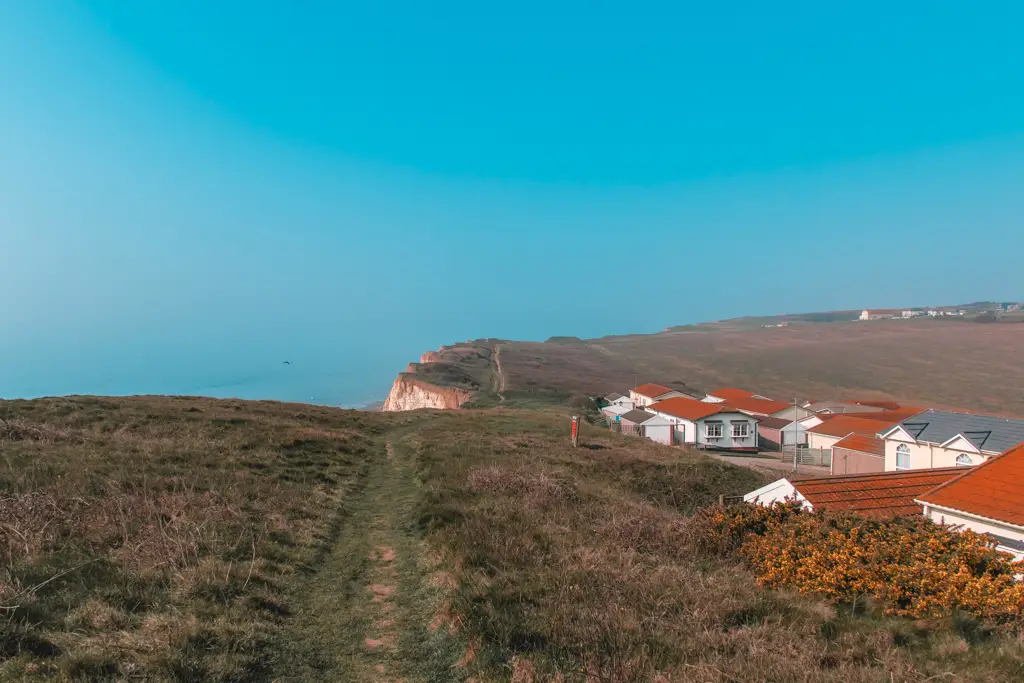 You will pass the village of Paceville and then Saltdean. At Saltdean you can take steps down to the ocean where you will reach the undercliff path.
Take it.
The undercliff walk
From above you don't see much cliff, but down here you do.  You can actually do the undercliff walk all the way to Brighton from here. I personally wouldn't do that (but whatever floats your boat). The path is too civilised for my liking. I like my paths…..uncivilised.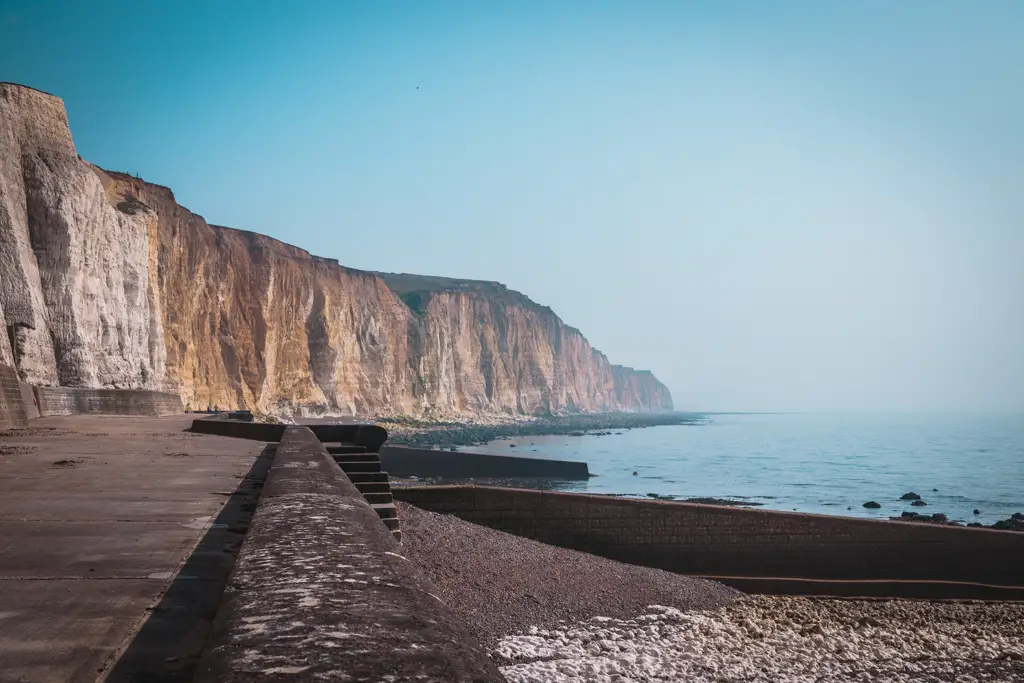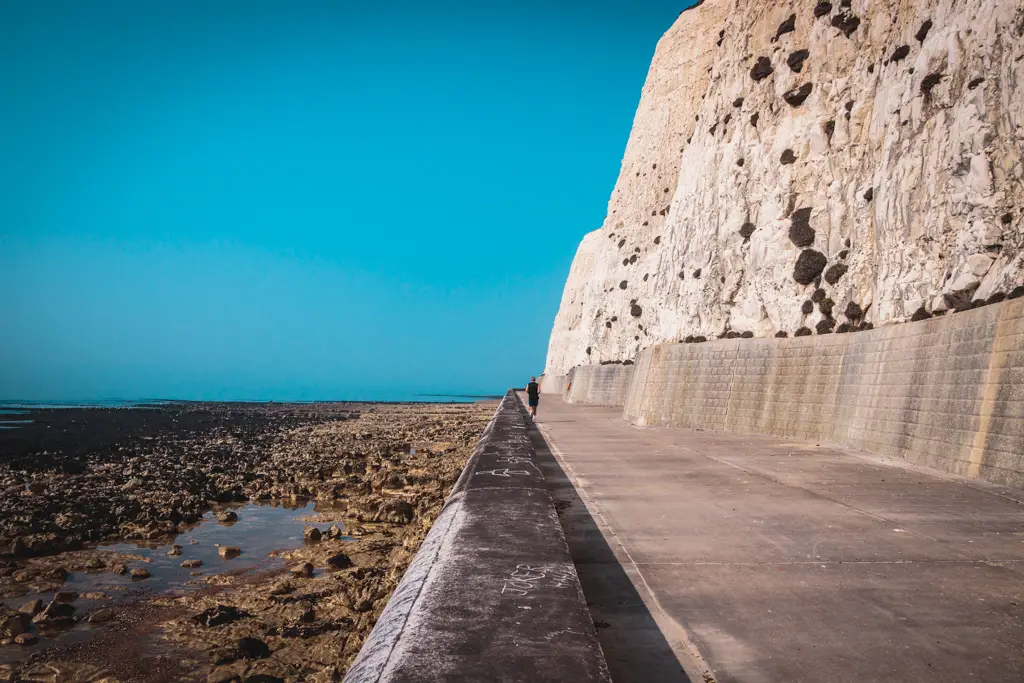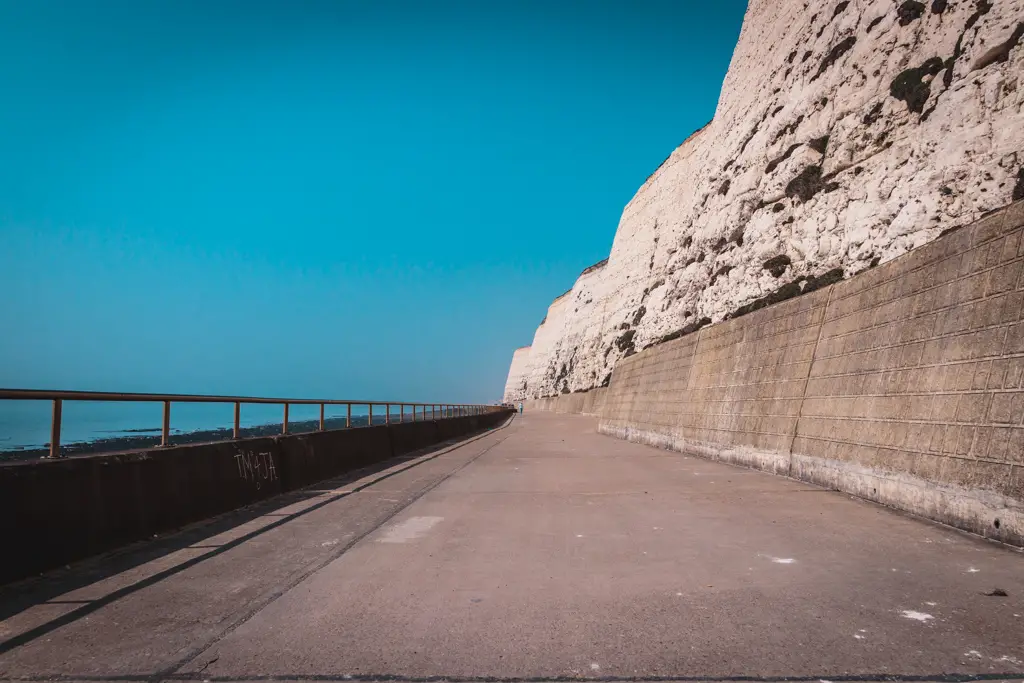 As you continue along, if you want to go back up, there will be the option to do so.  I recommend doing so because you will get another cliffy view like this.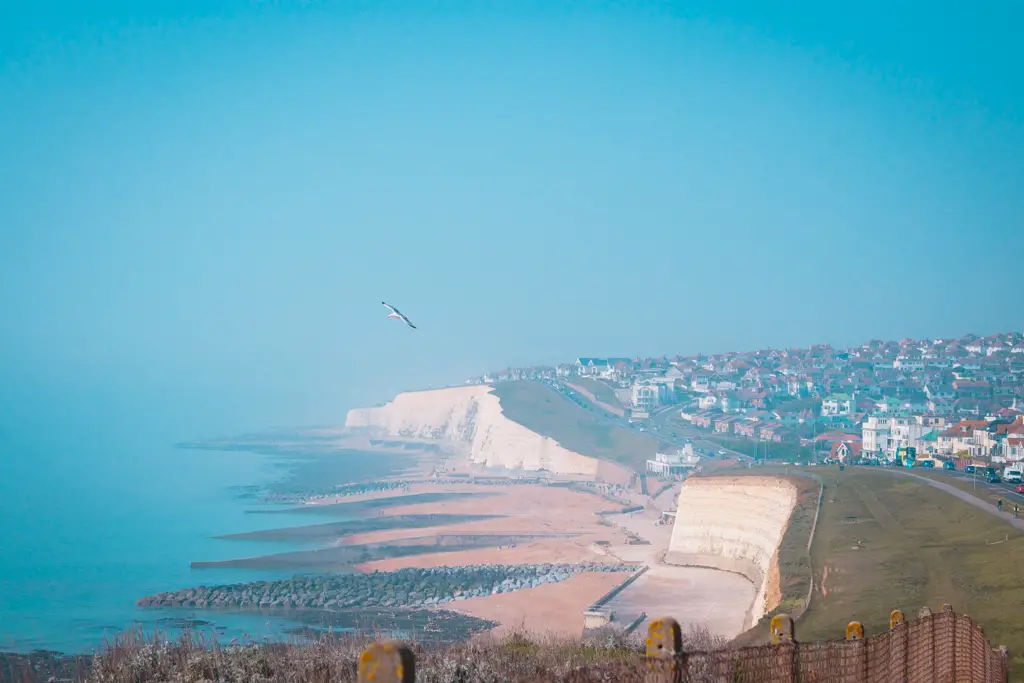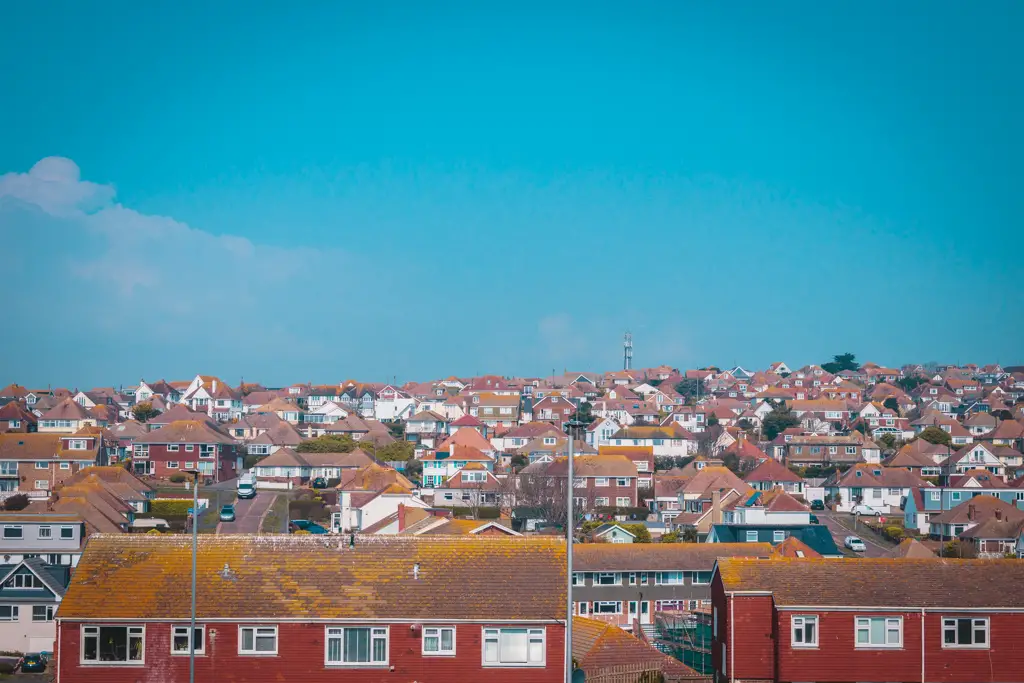 Brighton and Hove
The whole walk along this stretch of the path was very peaceful…until I reached the Brighton and Hove border. This is where the crowds began. 
See all those people on that cliff path. Well, I didn't want to part of that so I went back down to the undercliff path. I'm not sure why I thought it would be less busy…because it wasn't. To be fair, I did go on one of our first hot days in a while. 
When it suddenly gets hot, actually that's being too generous, when it suddenly gets a bit warmer in England, us English like to flock to the seaside. It's like a British tradition.
After here there won't be an option to walk back up onto the cliffs. This is the bit of the walk that dragged for me. It's where I decided to get my headphones out and listen to a podcast. 
Brighton Marina
Despite not enjoying the last bit of the walk so much, reaching Brighton marina was a nice compromise for being stuck on the civilised path.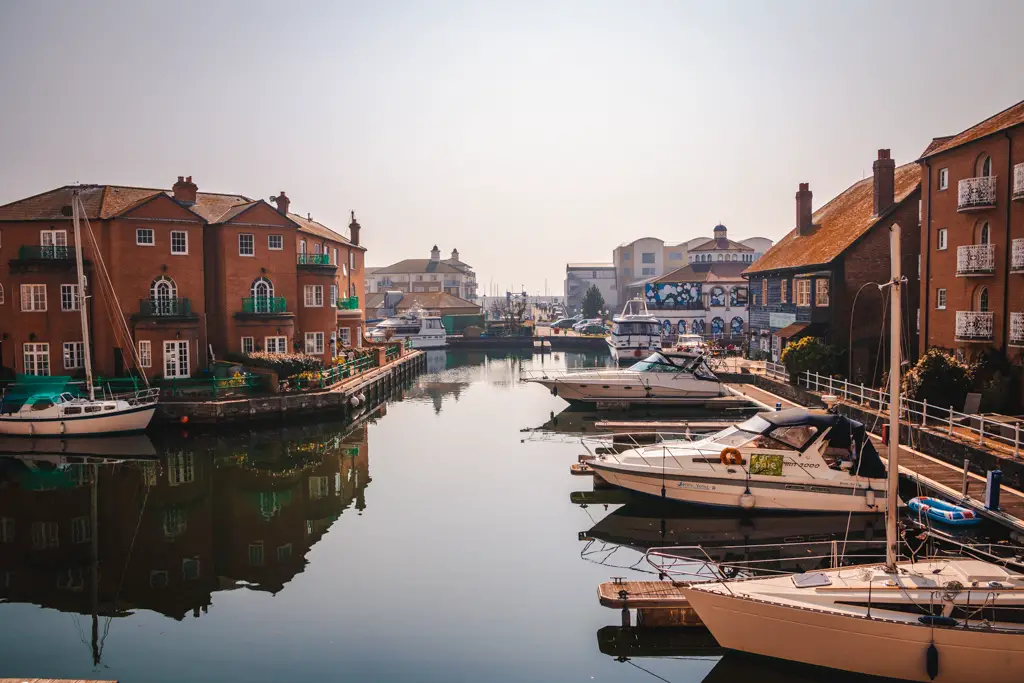 Don't get me wrong, it's a very nice undercliff walking path. As I said, it's just a bit too civilised for me.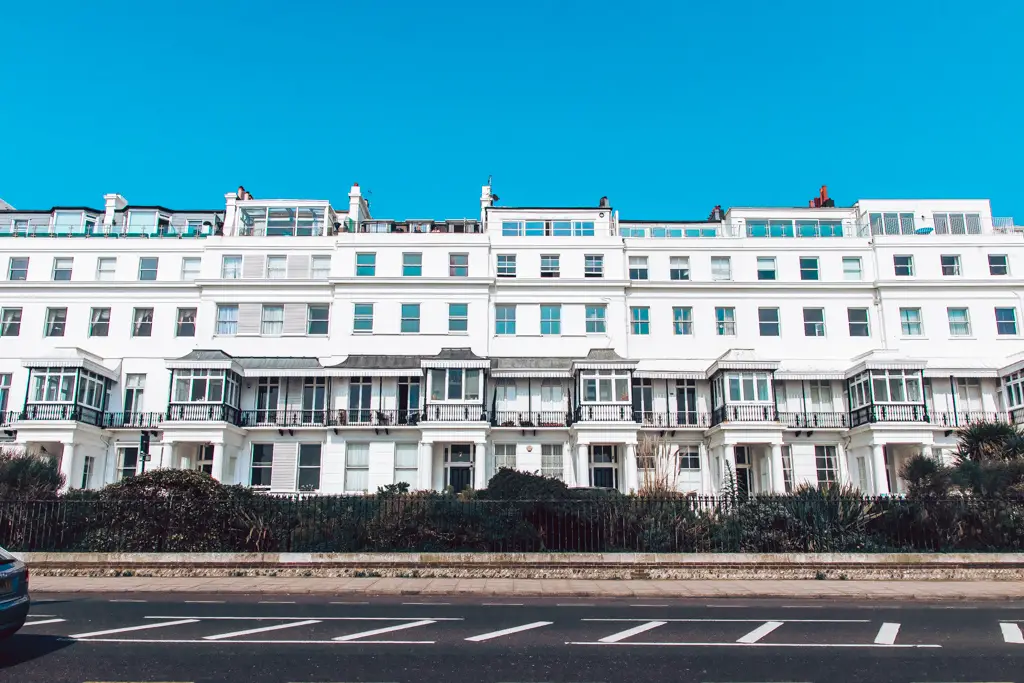 Top tip:
If you plan on walking from Newhaven to Brighton during spring/summer, I'm inclined to say walk in the other direction. I only say this because Brighton can get very very busy. Especially when the sun comes out. 
So if you can start in the morning in Brighton you will be ahead of the crowds. If, like me, you finish in Brighton then for the last few miles it will be super crowded, and you will feel like you are walking down a high street as opposed to what I'm sure you had intended to be a peaceful coastal walk. 
If, like me, however, you are planning on meeting people for lunch in Brighton then that's too bad. You just gotta embrace the crowds and go with the flow.
Happy walking 🙂
More from the England South East Coast path
If you'd like more ideas for walking along the England Coast Path, then you are in luck because I have lots. If you want something similar with a promenade and not too challenging then I recommend walking from Margate to Ramsgate. Or if you fancy more cliffs then I'd recommend you walk from Dover to Deal, the Seven Sisters or from Folkestone to Dover.
Other coastal walk ideas:
You can read my post about the best coastal walks near London for a round up of all of them.
Or if you would like more info on the whole of the South East Coast walking trail you can find that at the National trail's website.
Other Walks
This trail is actually, just below the South Downs National park which is gorgeous for hikes and walks. I have recently walked from Southease to Seaford, which I mention because you actually have a great view of Newhaven along the walk. The section just before that is Lewes to Southease, which has some of my favourite views so far. Or if you go a bit further back, you have Hassocks to Lewes featuring cute windmills. I'm currently making my way along a long distance trail in the South Downs, so more posts will coming.
Pin it for later – A guide to walking from Newhaven to Brighton