Lyndhurst is one of the largest villages in the New Forest and is known as the capital of the area. Surrounded by many walking trails, you can go from Lyndhurst village to nature and woodland pretty quickly. 
As well as many options for walks, Lyndhurst is packed with independent shops, cafes, museums and art galleries. So it would make a lovely place to base yourself on your trip to the New Forest. I haven't personally stayed there, but I really really want to.
Lyndhurst itself doesn't have a train station, however, you can easily get there by bus from Brockenhurst, Lymington and Southampton. So whilst these walks would be a lovely addition to your stay in Lyndhurst, you don't actually have to be staying there to easily do them. I wasn't. 
Are these walks from Lyndhurst easy to follow?
All the walks I will be telling you about today I have done myself. I have written a guide for each one, where you will find more detailed information including a map for the walk. You will also find in the guides, a step by step walking route description, with photos for every step of the way. Hopefully this makes it easy for you to follow…depends how well I did my job.
If you would like to explore more walking trails, you might find something you like on my guide on the 9 best walks in the New Forest.
Best Walks From Lyndhurst 
1) Ashurst to Lyndhurst walk
Distance: 4.6 miles Time: 2h 15min  Difficulty: Easy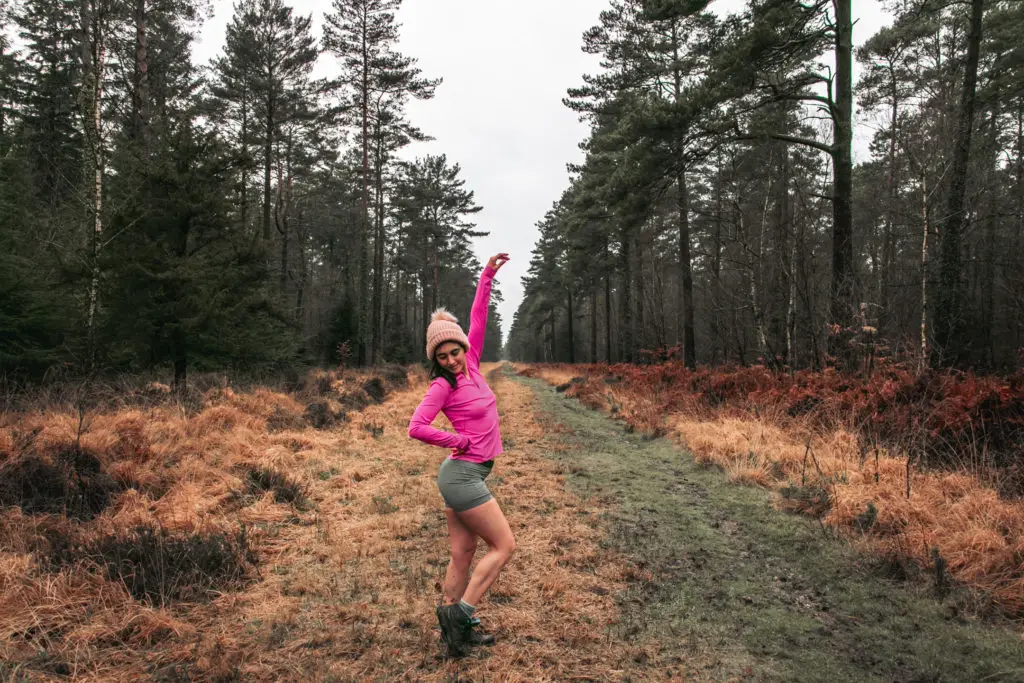 This walk can be done either way but I think this way is best. Partly because this is the way I did it ;), but also because you could get a quick bus to Ashurst in the morning then walk back to Lyndhurst in time for a good lunch. 
I actually came about this walk by accident, and I'm glad I did.
It's pretty easy to follow, with a mix of mud trails, long tree lined grass trails, the usual marshy areas you would expect in the New Forest, and finishes with a golf course. 
I even spotted a large group of deer…I may or may not have been a little scared.
For more detailed information with full logistics, photos, and a map, read about the walk from Ashurst to Lyndhurst here. 
2) Lyndhurst Parish Circular Walk
Distance: 9ish miles  Time: 3h 40min  Difficulty: Easy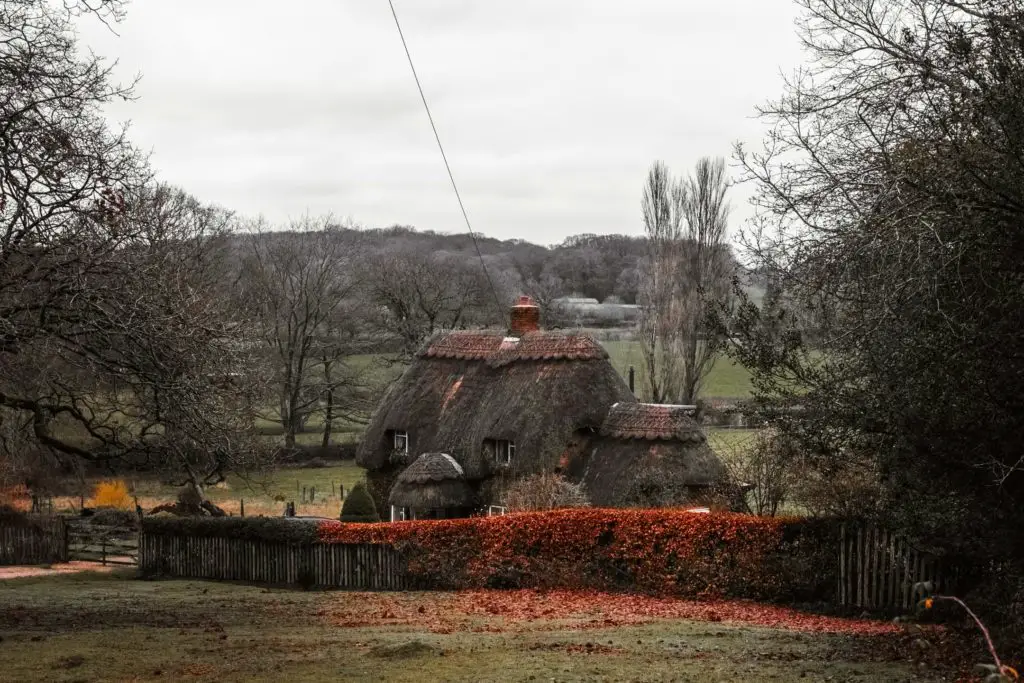 This circular walk follows the parish boundary and as you are so close to Lyndhurst centre the whole time, you could easily shorten this walk at any point. Despite sticking close to Lyndhurst village, you still get the nature vibes.
As well as the woodland and open fields, the walk takes you through the surrounding hamlets, which was what made this walk so charming. Gorgeous little houses, friendly ponies and a countryside pub. I didn't stop in the pub as I was under a time constraint, but it looked like a lovely place to stop for refreshments.  
For more detailed information with full logistics, photos and a map, read about the Lyndhurst Parish Circular here.
3) Lyndhurst to Brockenhurst circular walk
Distance: 10.6 miles  Time: 3h 45min  Difficulty: Easy
Most of this walk is along bike track, but don't let that fool you. I would definitely recommend good waterproof walking shoes. The trail will take you through woodland with a big patch of mud near Brockenhurst. Now, I don't know if the mud is an all year round thing or just a winter thing. I did the walk in winter so that's all I can go on.
There is a section near Brockenhurst which takes you across marshy ground which is very wet. If you have good shoes you will be fine, however, there is an alternate route if you want to avoid this. The marshy bit isn't a bike trail, so if you decided to do this one on bike, you will take the alternate route anyway. 
This is a circular walk hence you can start it from any point. I actually started from Brockenhurst as that's where I was staying, so my blog post describes it that way. However, you can still and read about all the things you will see on the walk and follow the map I have made if starting the walk from Lyndhurst.
For more detailed information with full logistics, photos, and a map, read about the walk from Brockenhurst to Lyndhurst here.
Final thoughts on the best walks from Lyndhurst
These are the walks I would recommend from Lyndhurst so far, however, I will be sure to be updating this list as I have more walks planned in the future. 
If I was to pick a favourite, I think it will have to be the walk from Ashurst to Lyndhurst. It's the tree lined green carpet like trails which does it for me.
More walks in the New Forest
If you head slightly south, you can find many walks from Brockenhurst. Bus number 6 will take you from Lyndhurst to Brockenhurst in 10ish minutes where you can start these walks. 
For the ultimate summary, you could read about the 9 best walks in the New Forest. These Lyndhurst walks will be on the list, plus much more.
The New Forest website will also provide you with more walking ideas.
Pin it for later: