The circular walk from Salcombe to Snapes point is relatively easy, but offers fantastic views across the harbour and the Kingsbridge Estuary.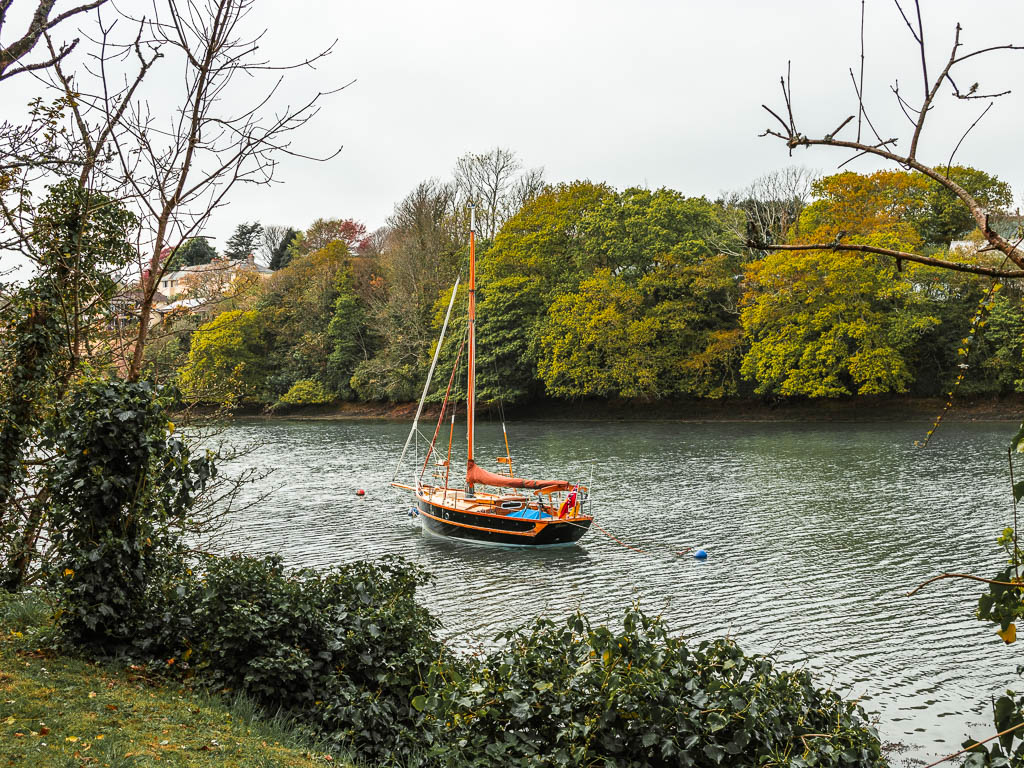 I was in the area and had a bit of time to spare, so decided to give it a go. I wasn't really expecting much, but oh boy was I surprised. In a good way. Of the walks I had done so far in the area, this one to Snapes Point gives hands down the best view of Salcombe.
What to expect on the walk from Salcombe to Snapes point
The first part of the walk is quite hilly and involves road. It's nice road though. Actually, let's go back a little. The first part of the walk before the hilly part is flat, with a potential diversion. The trail, at the time of writing, is blocked off. Due to be opened by March 2022 at the latest. It's now May 2022. I will show you the bit I mean, and the alternate route to go. 
Then the hilly road part comes. When you do reach the trail, it's more uphill on narrow trail, with bush tunnels. When you do reach the top, it levels up a bit, and you will start to get those views you came for.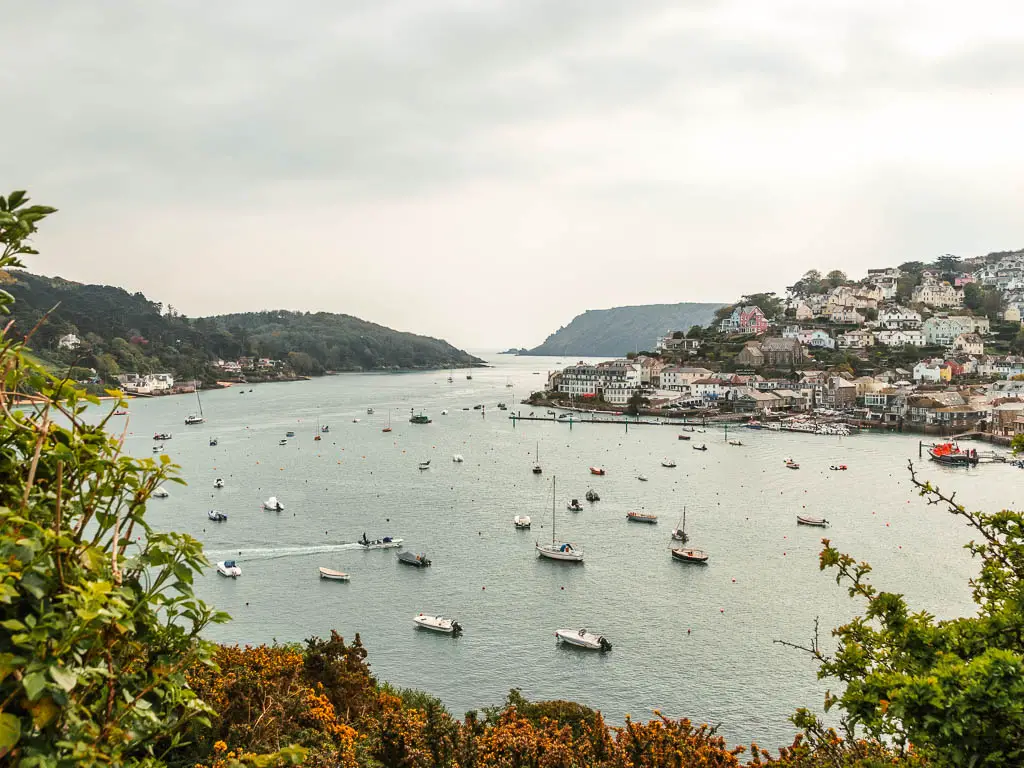 But wait, that's not quite the top. A bit further along you will go up a little higher, and that's where the magic begins. 
Logistics for the circular walk from Salcombe to Snapes Point
Start/Finish: Salcombe – South Devon
How to get there: You need to either drive to Salcombe, or get a bus from somewhere. Totnes is the nearest place with a train station. It's about 1h on the number 164 bus. The same bus also runs through Kingsbridge. The nearest city is Plymouth, although there are no direct buses. 
Distance: 3.5 miles
Time: 1h 15min (with photo and view admiring stops)
Elevation: Highest point about 40m. Elevation gain is about 80m.
Terrain: Road, dirt trail, potential mud, grass.
Difficulty: Easy
Dog friendly: I think so. No stiles. I can't recall seeing any livestock or livestock signs (except behind fence), but I might not have been looking close enough, so check when you are there. It seemed like a popular place for dog walkers. There were a few around with dogs off leash. 
Time of year: Spring
Amenities: Lots in Salcombe. Some benches up at Snapes Point.
Tips for the walk from Salcombe to Snapes Point
You can wear trainers, but I feel like there is potential for parts of the trail to get quite muddy, if it's been raining. 
If you have come by car, there is actually a car park up near Snapes Point.
If it's not a cold rainy day, then it would be a nice place to take a picnic. 
With Snapes Points close proximity to Salcombe and easiness, I feel like it could be quite a busy trail to walk during peak season. So maybe try to go early in that situation. I wonder what it would be like for sunrise. 
Map for the walk from Salcombe to Snapes Point
For more walk ideas near Snapes Point, check out these best walks from Salcombe. Alternatively, for a quick look with a link to the full guides, scroll to the end of this post.
A Guide To The Circular Walk From Salcombe To Snapes Point
For the start of the walk to Snapes Point, find Shadycombe road. It's near the bus stop and co-op. Walk along it and turn right at the house with wisteria/along the alley with a red wall post box. The road will turn into trail which starts off neat, and then becomes overgrown with hogweed.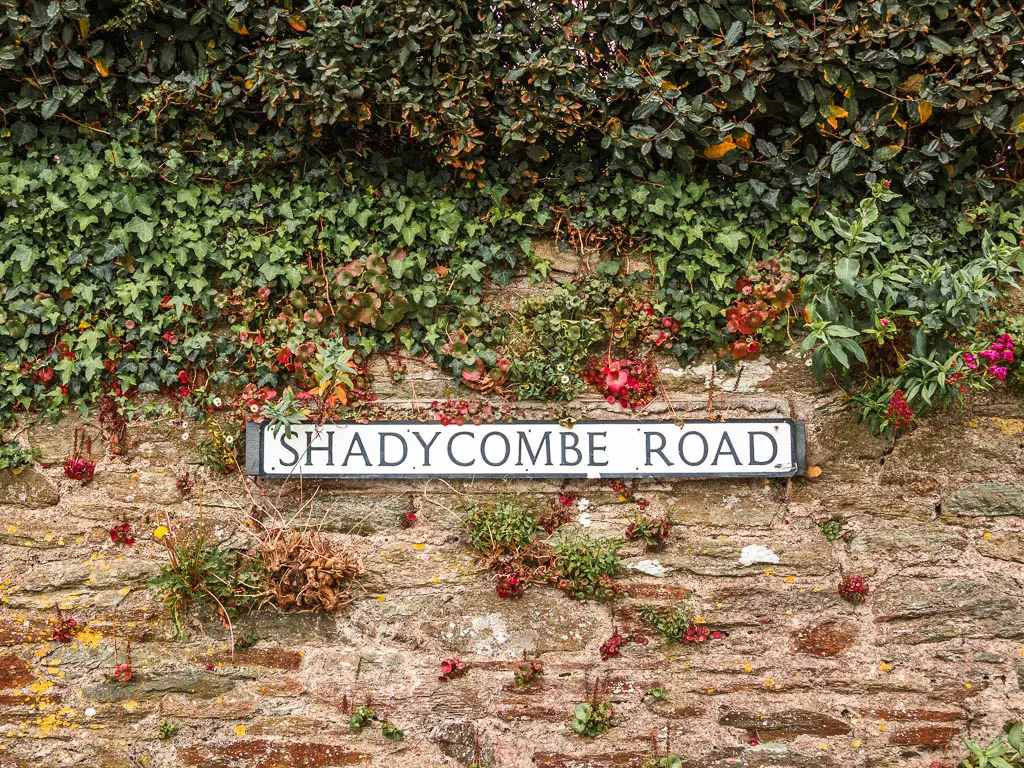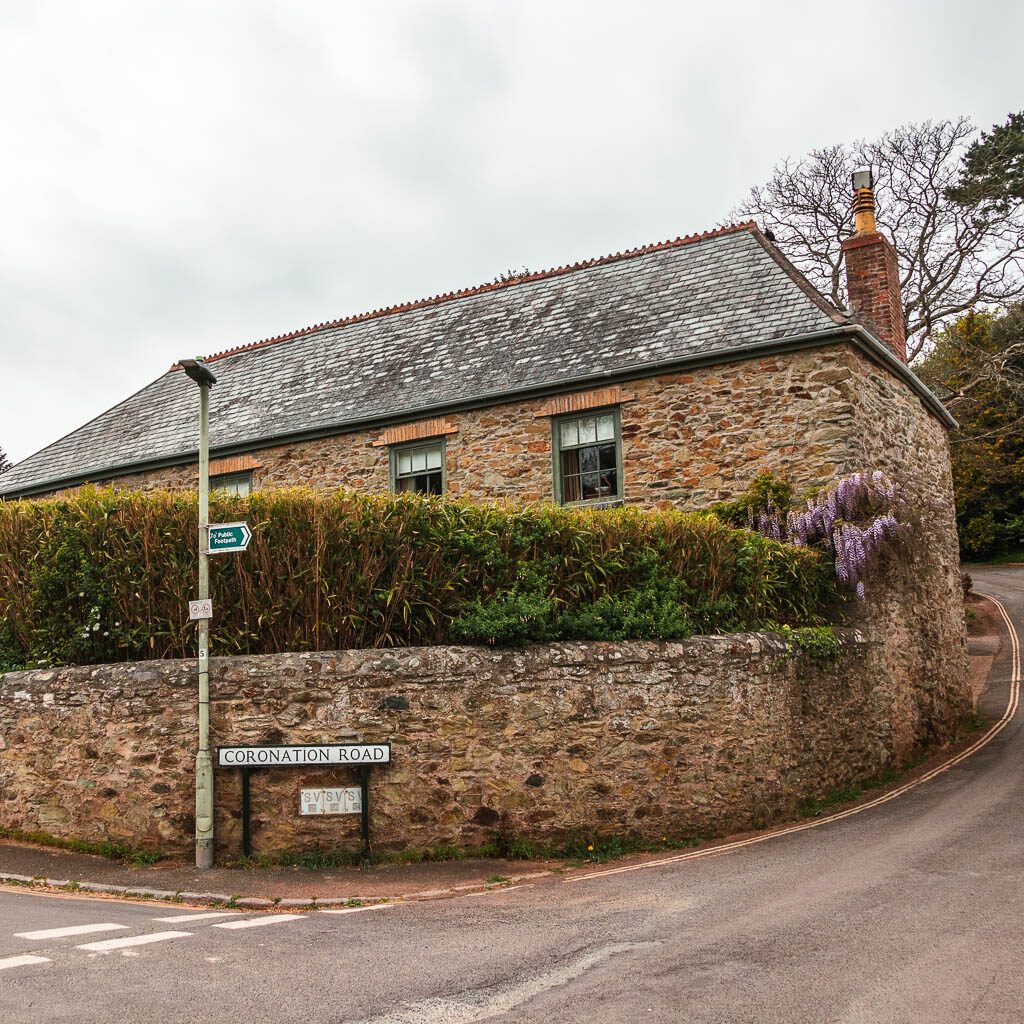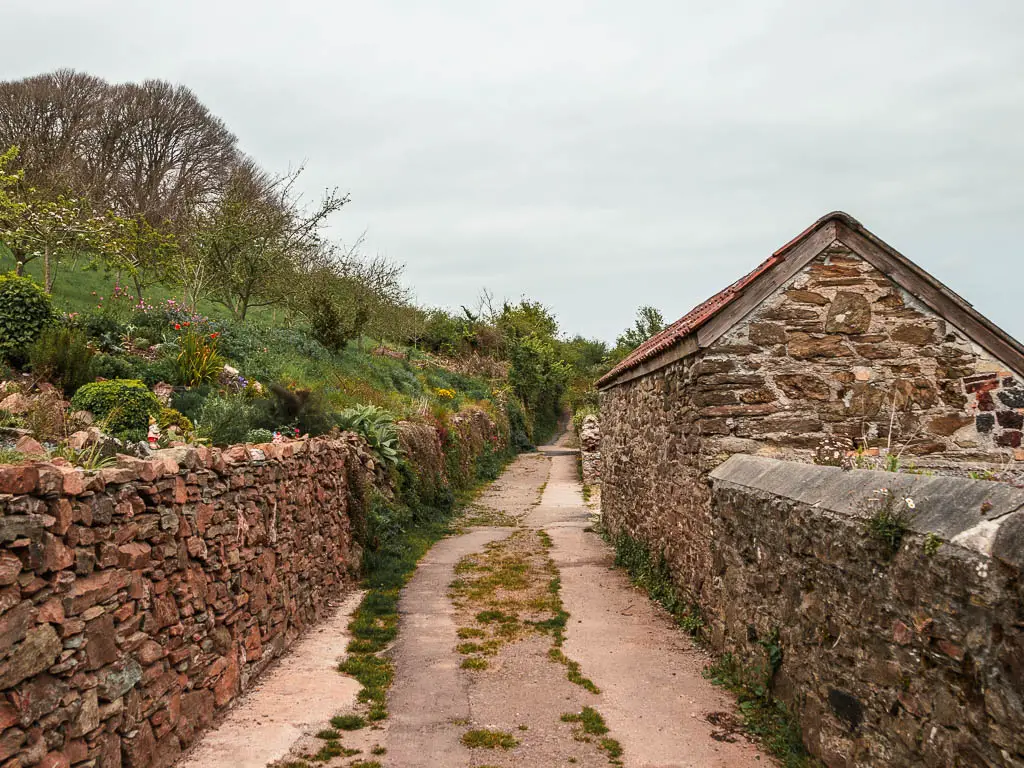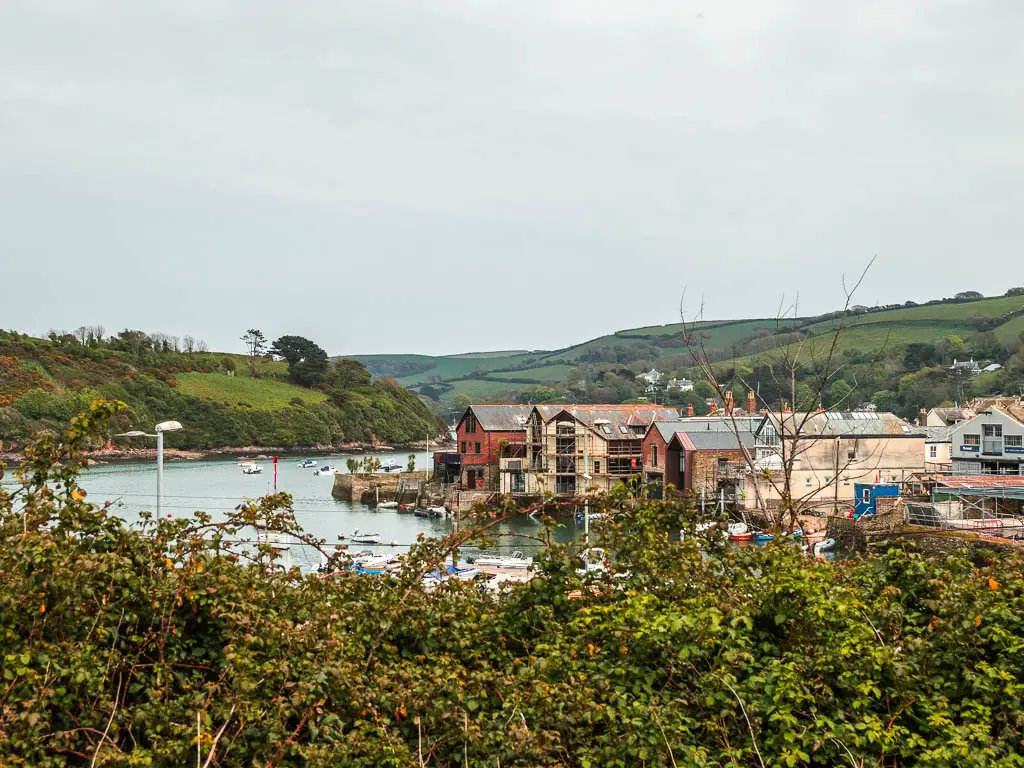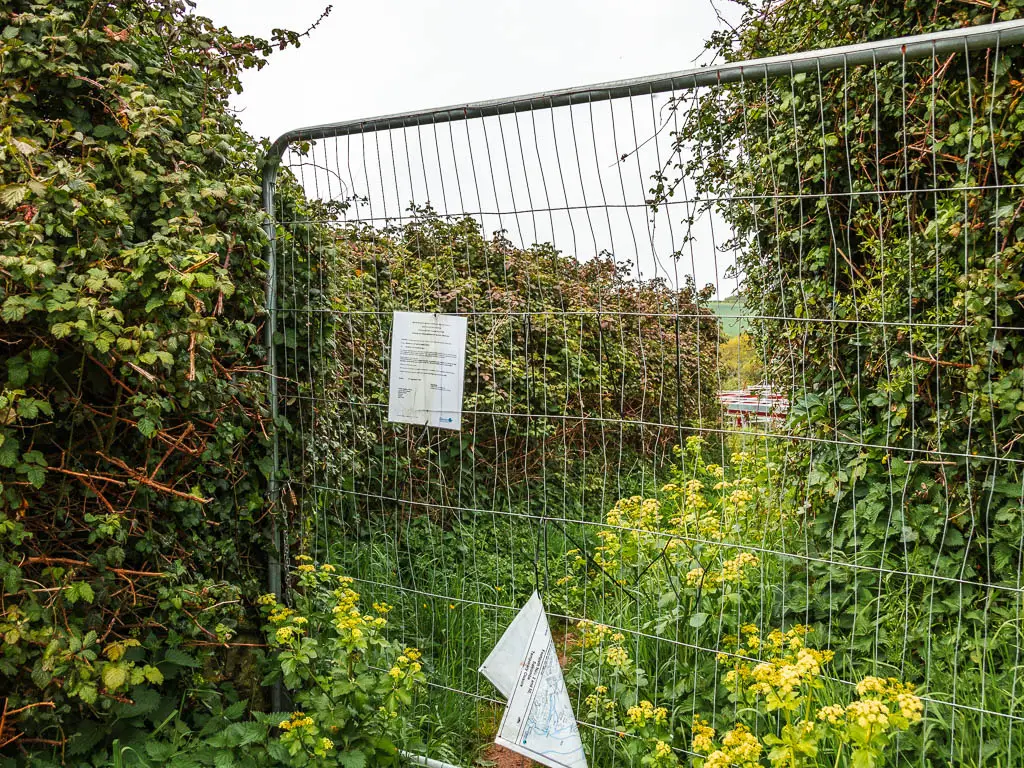 It was along here that I hit the dead end. 
I paused my tracker and tried to figure out what to do. I actually almost ended the walk there, which was quite silly because if I had properly looked at the map, I would have realised that it's quite easy to bypass this bit. As a local walked by, I asked her why the trail was still closed. It said it will be open by March and it's now May. Her response was, we are west. Everything happens much slower here. She then told me how to bypass it. 
Well, that was simple. 
If the trail is open when you are there, you can keep going and I will show you where we meet a bit further along. If it's still closed, then take the right trail back onto the road and turn left. 
Lower Batson
If you are on the road, then follow it alongside the Batson Creek. Not too far along, there is a lovely view across the creek to the old Batson lime kiln.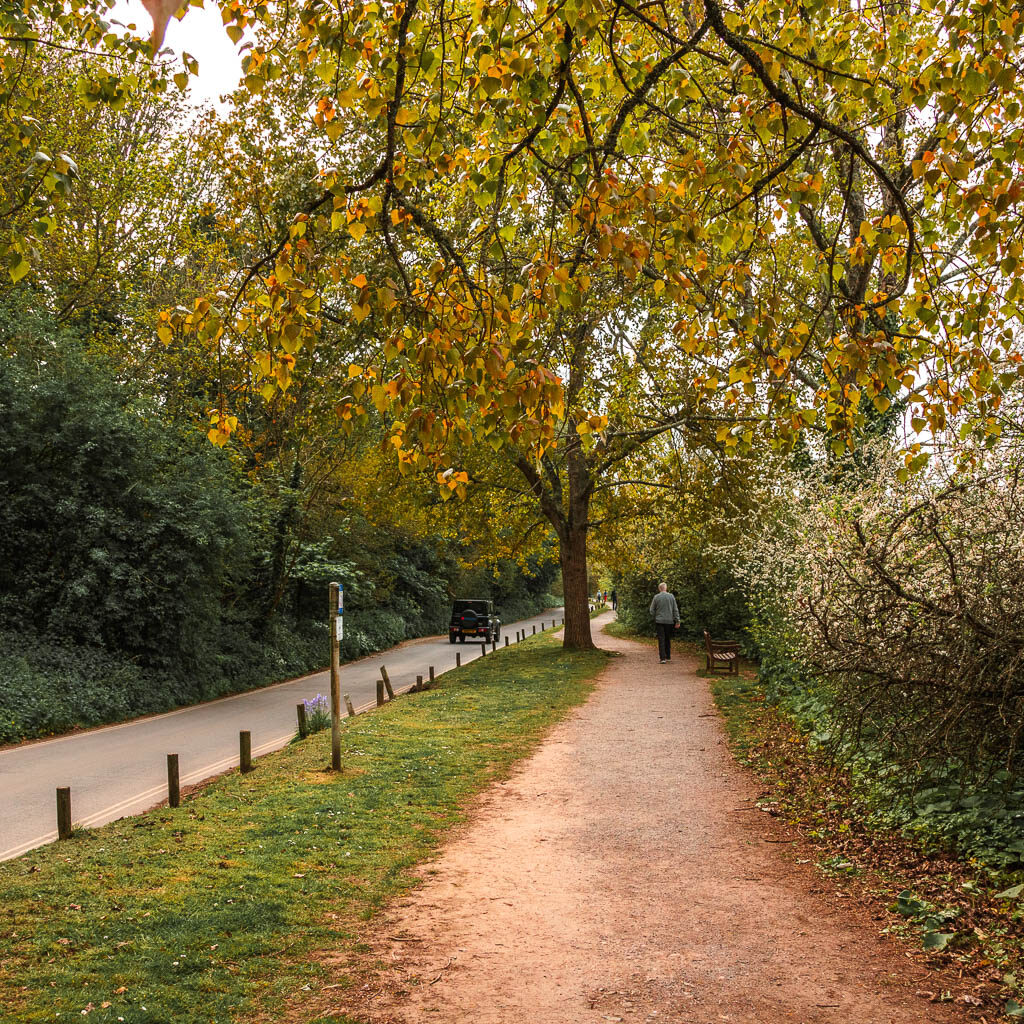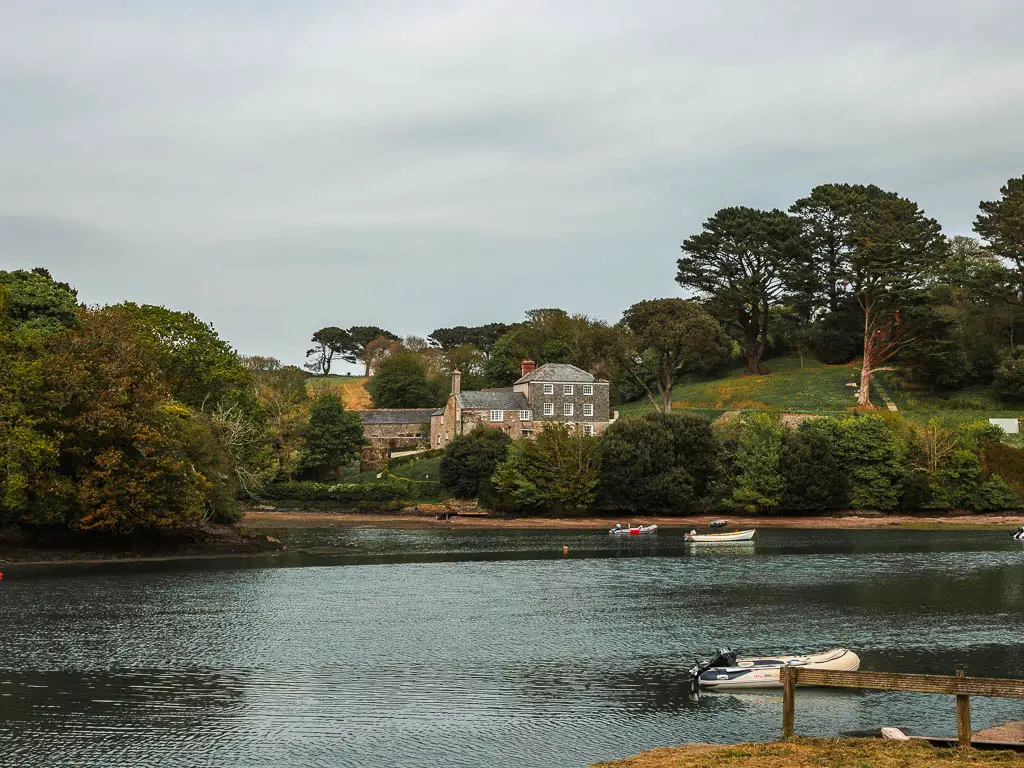 Further along the creek, you will reach Lower Batson with the cute thatches roofed cottages. If you took the other trail, you will end up here.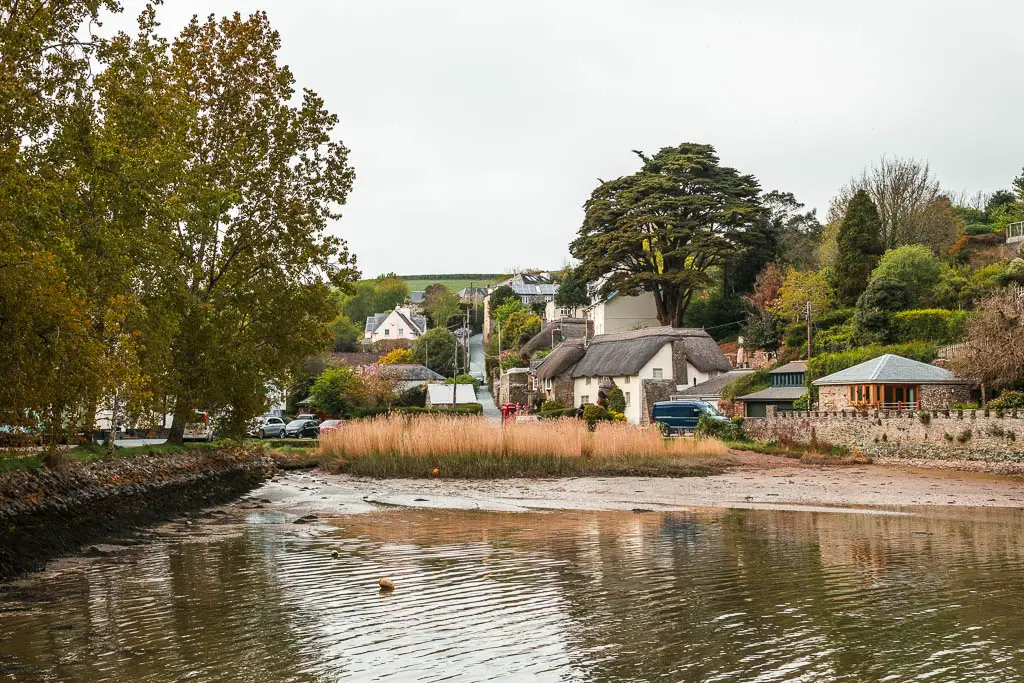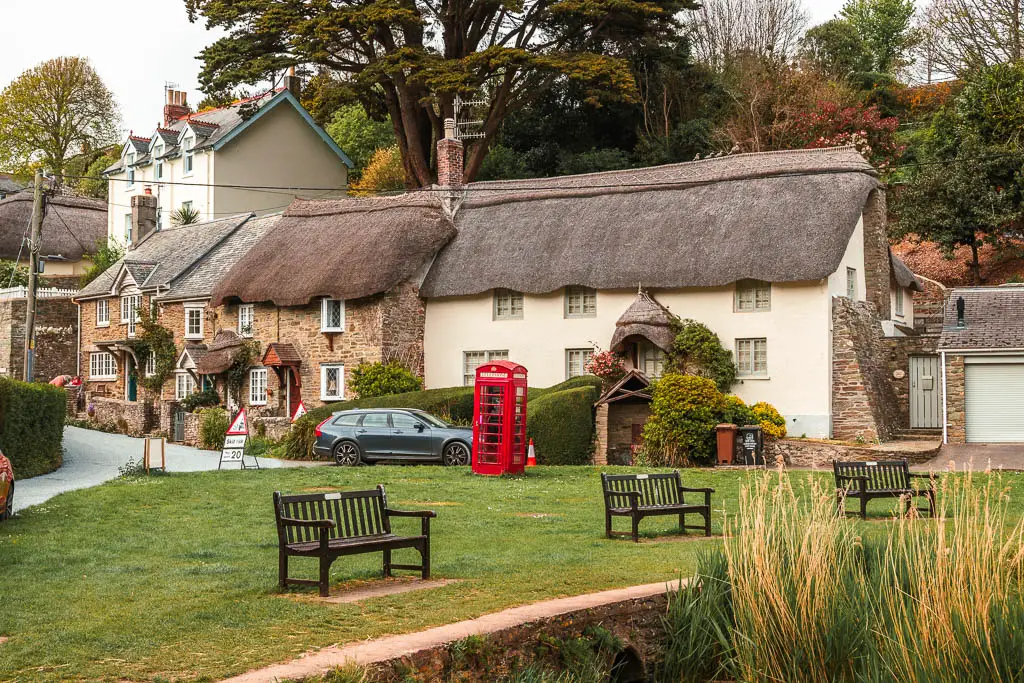 Let the hills begin
Now it's the hills. First past some houses, and then the hedges, passing by a couple of little open bits with 'beach'.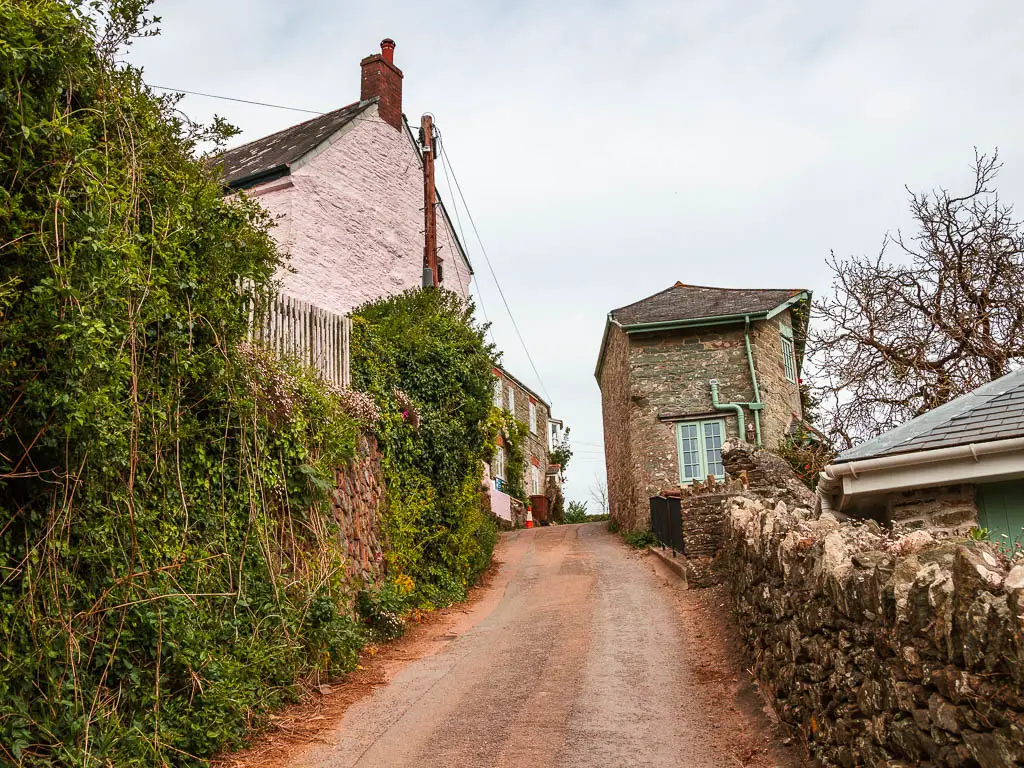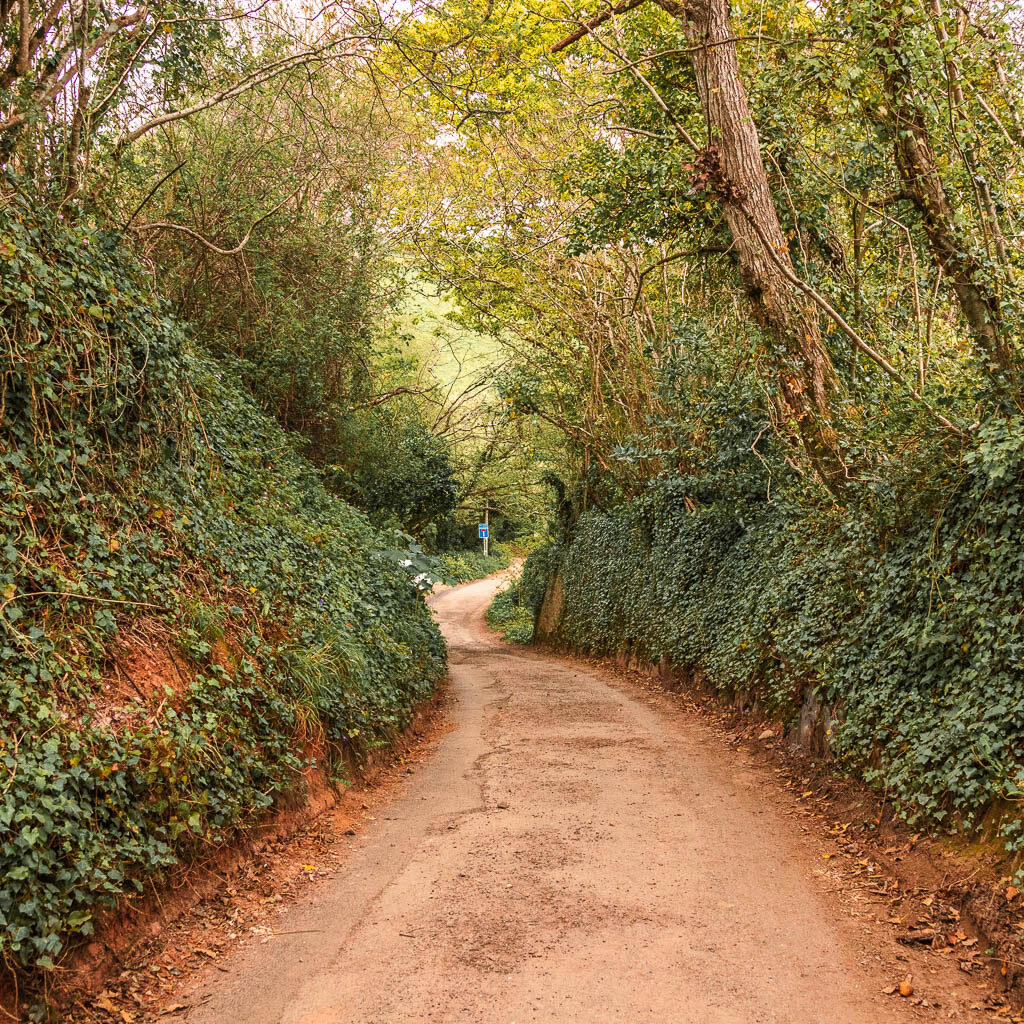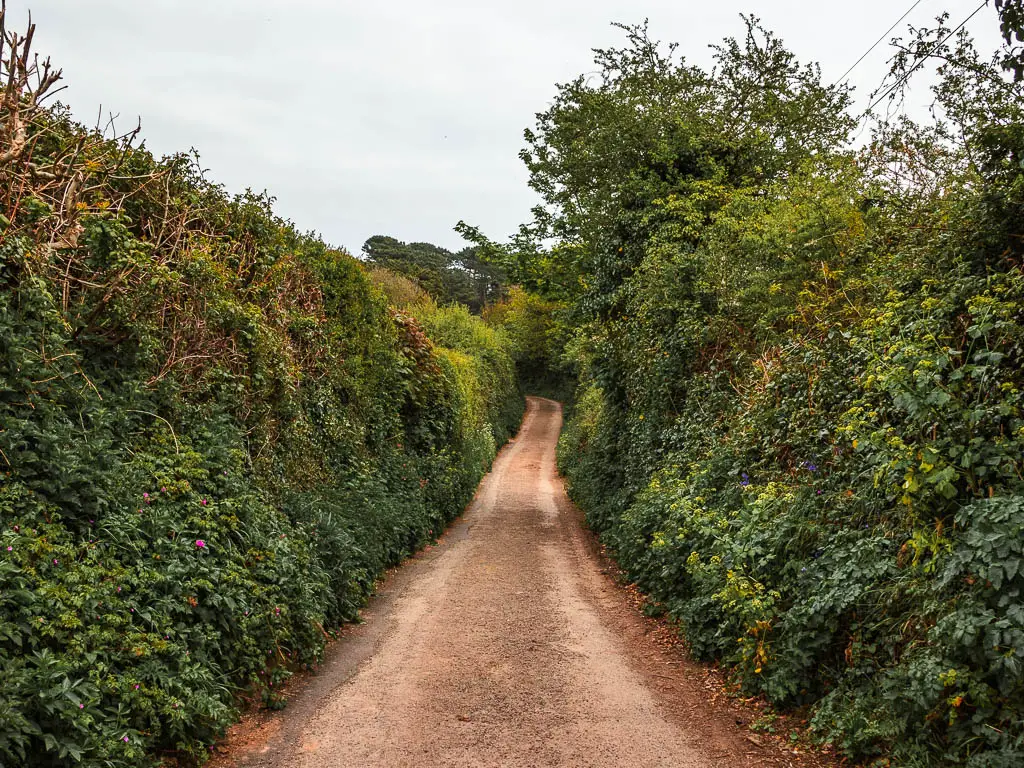 Walk along the Snapes Point trail
Look out for the sign to Snapes Point on the left by the stone wall. Now you will be on a proper dirt trail, uphill some more, with a couple of level bits to give you a rest.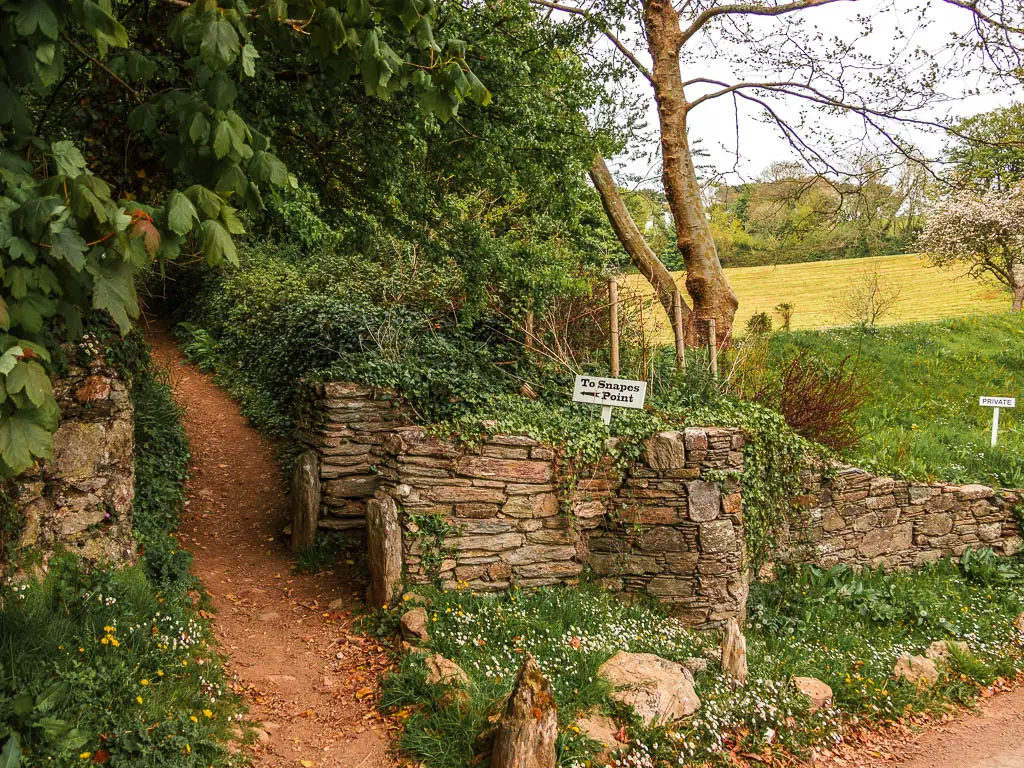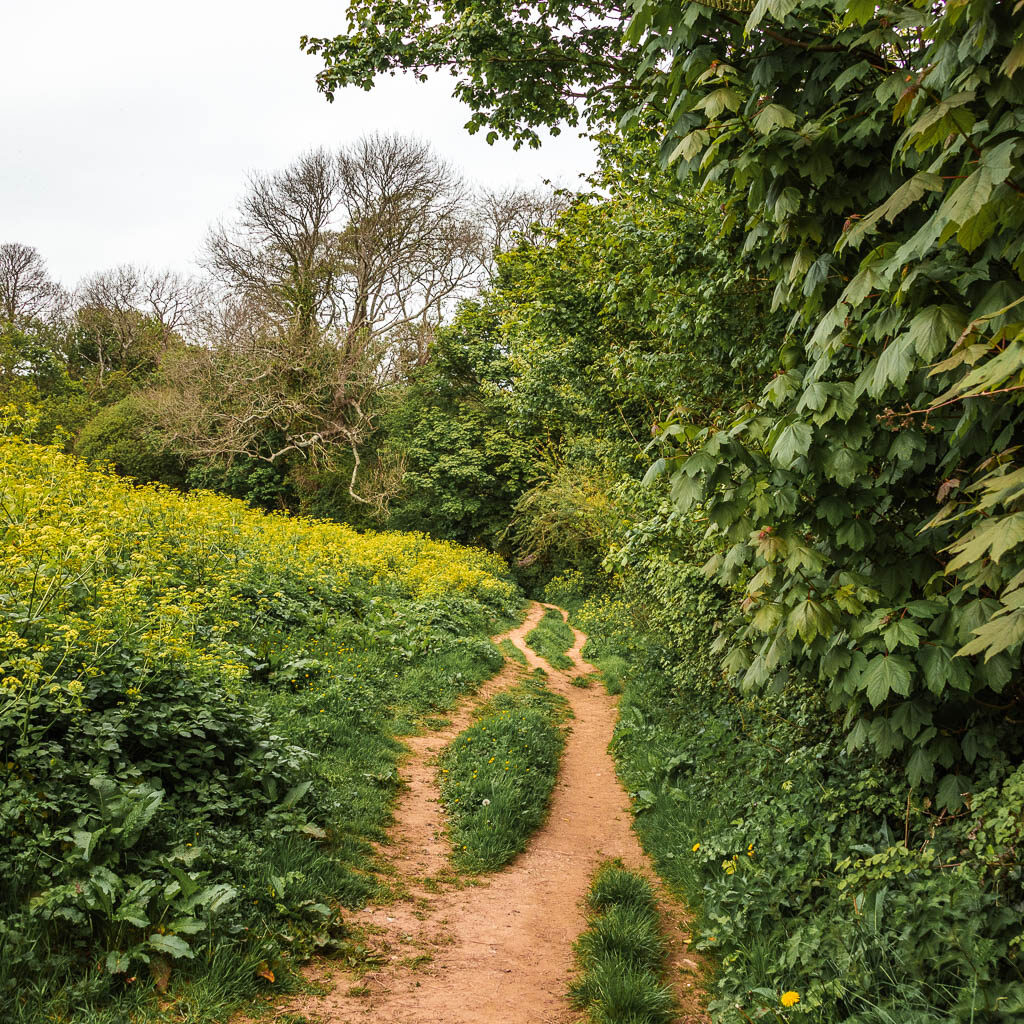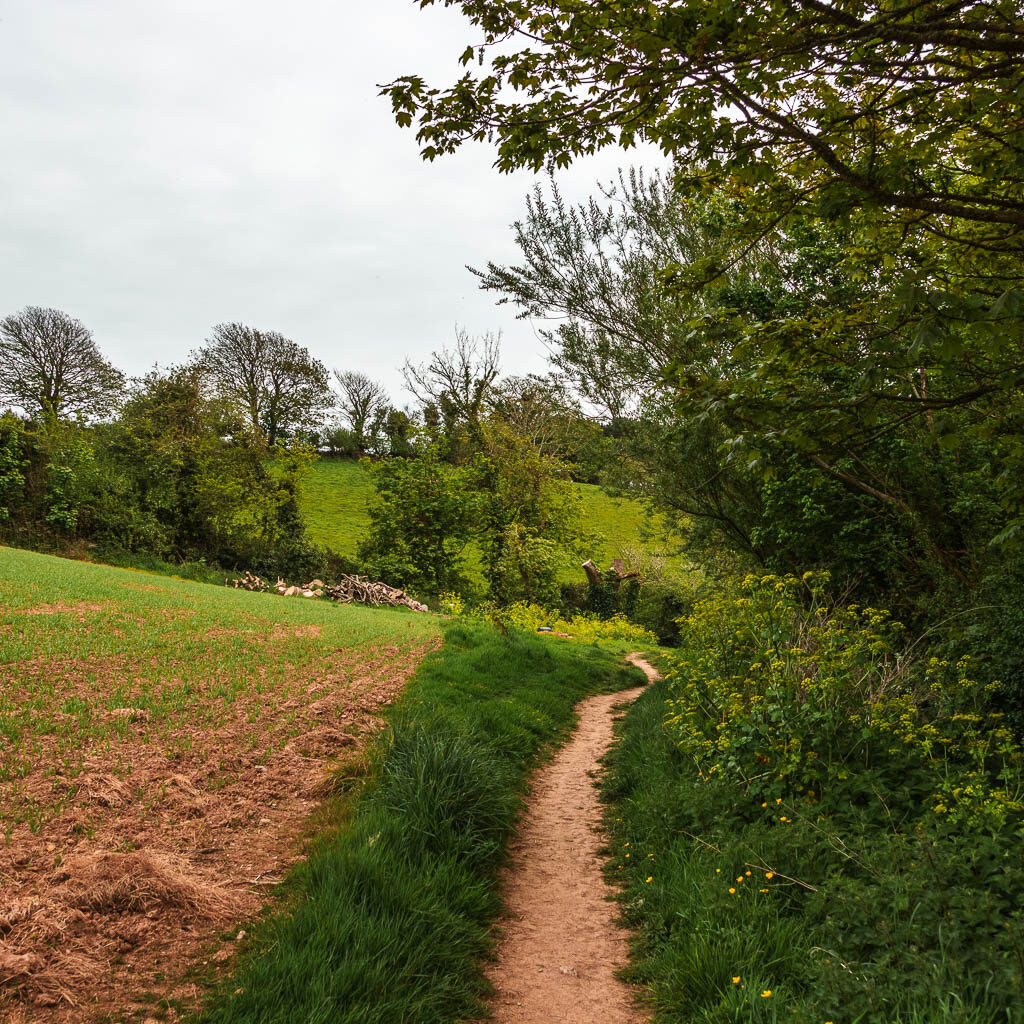 Once you reach the top, turn right. The hill you will see ahead (behind a fence and gate) is for later, not for right now. First walk around it to the right. This bit of trail is very easy and level, and will lead you around to your first views to the Salcombe harbour. Maybe some sheep as well.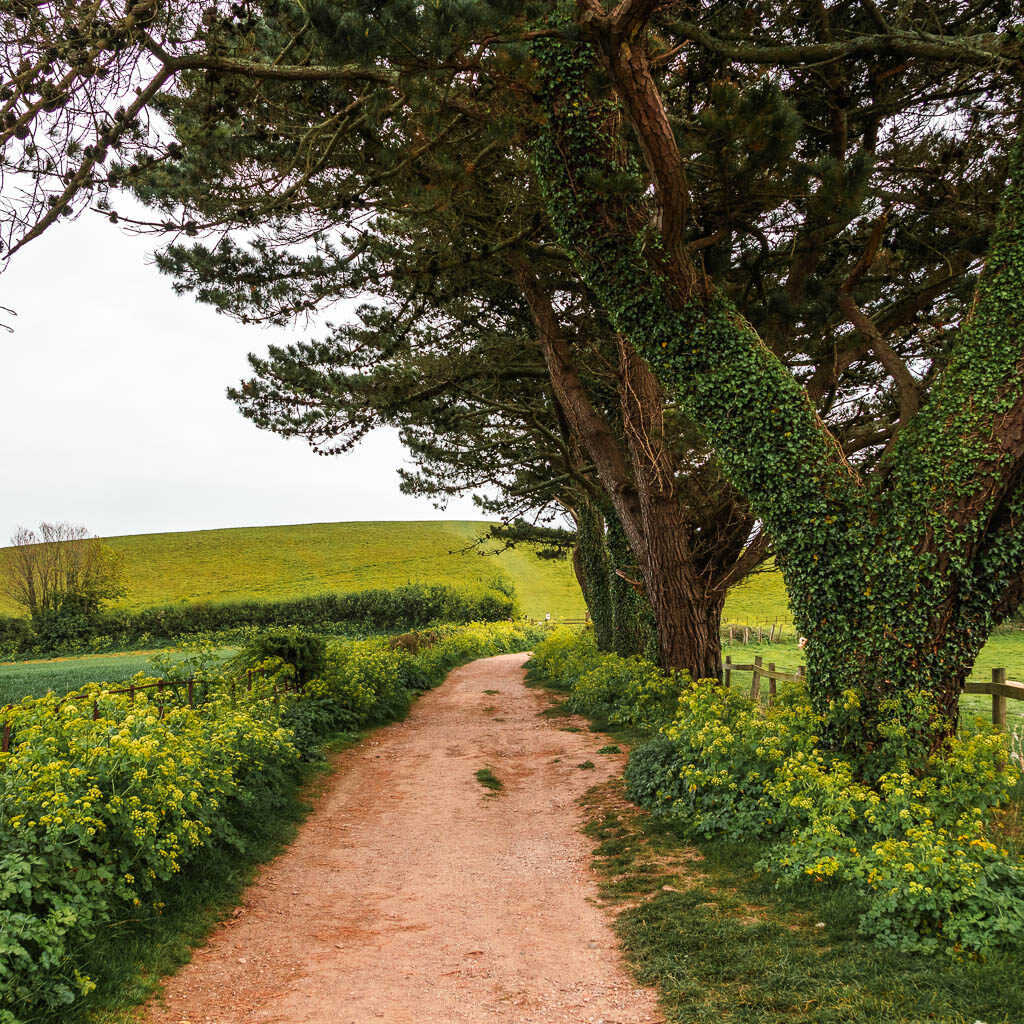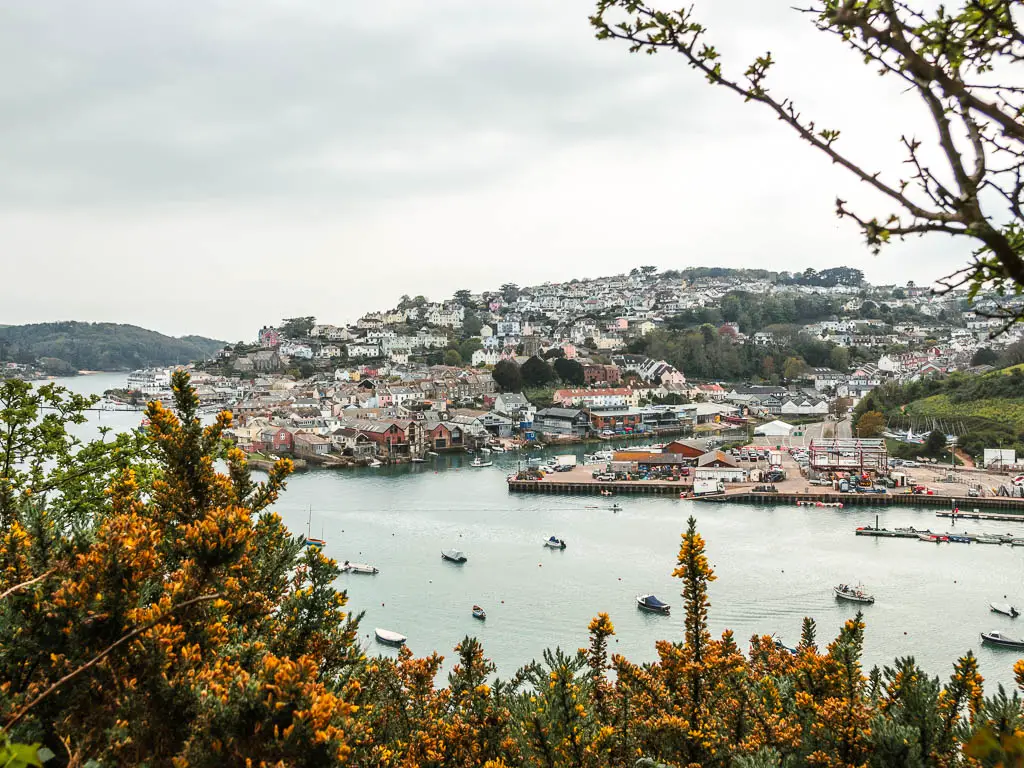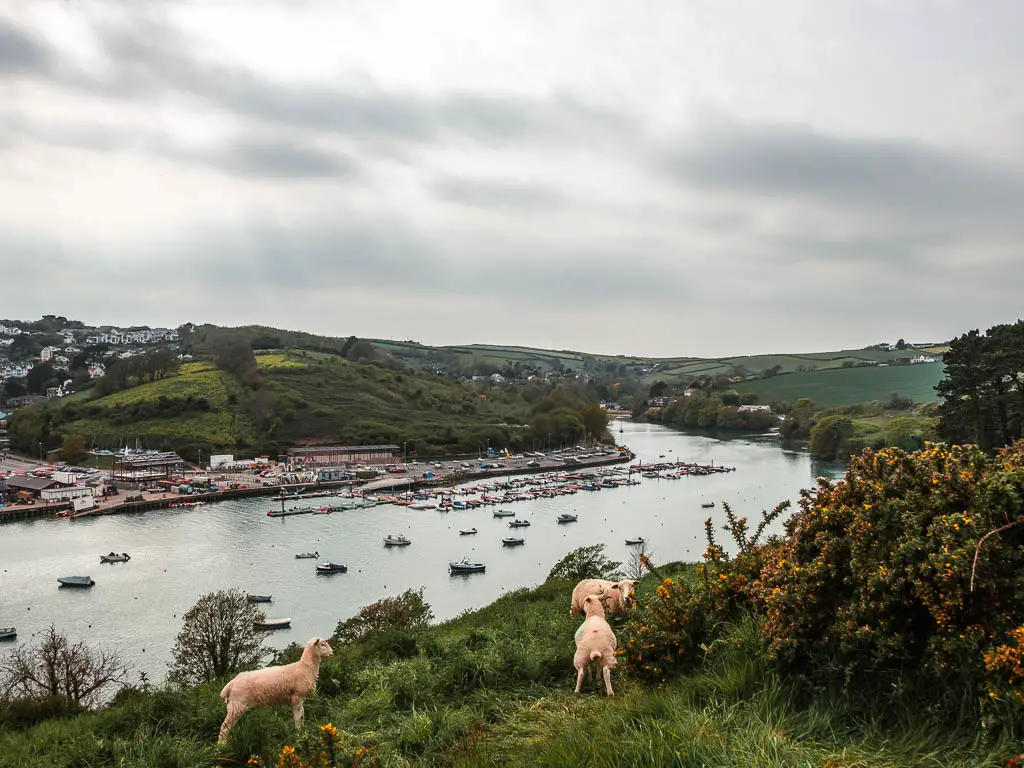 I actually thought this was the main event. I thought I would walk all around this trail I was currently on. It wasn't until I walked a bit further along, that I noticed a sign for Snapes Point leading up some steps. Of course I went up, and this is where the magic begins.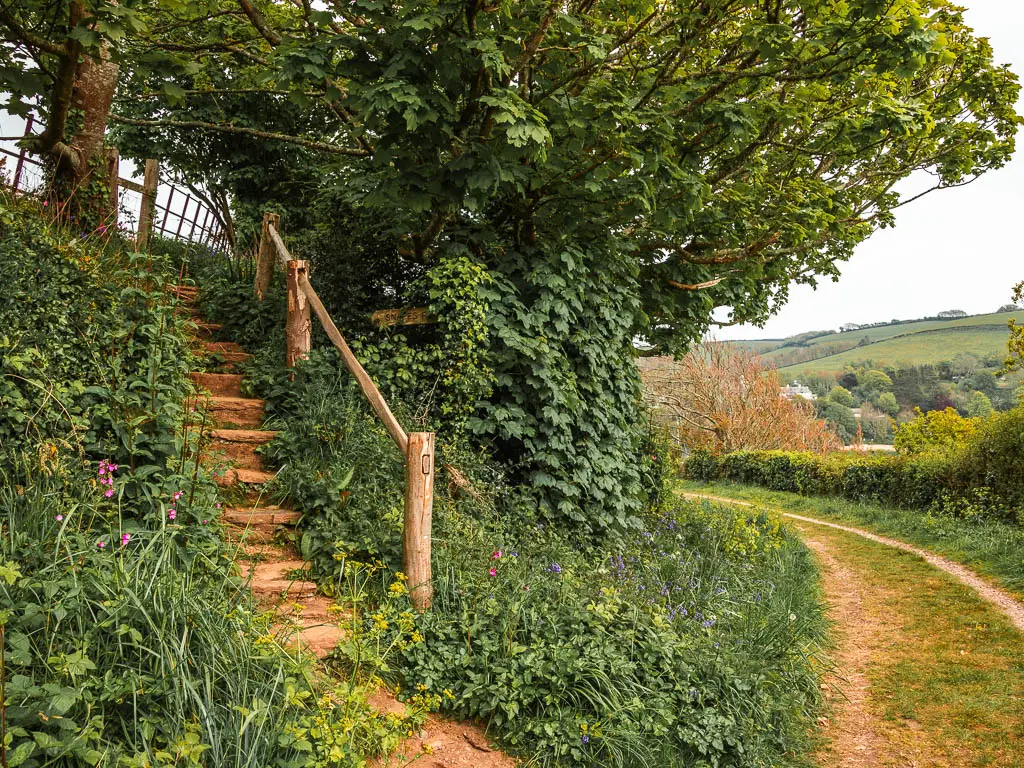 Walk around Snapes Point with views across all of Salcombe
Once up the official top, the views were even better. Standing up at Snapes Point, you can see all across the Kingsbridge Estuary, the Salcombe Harbour, Batson's Creek, and way out to sea.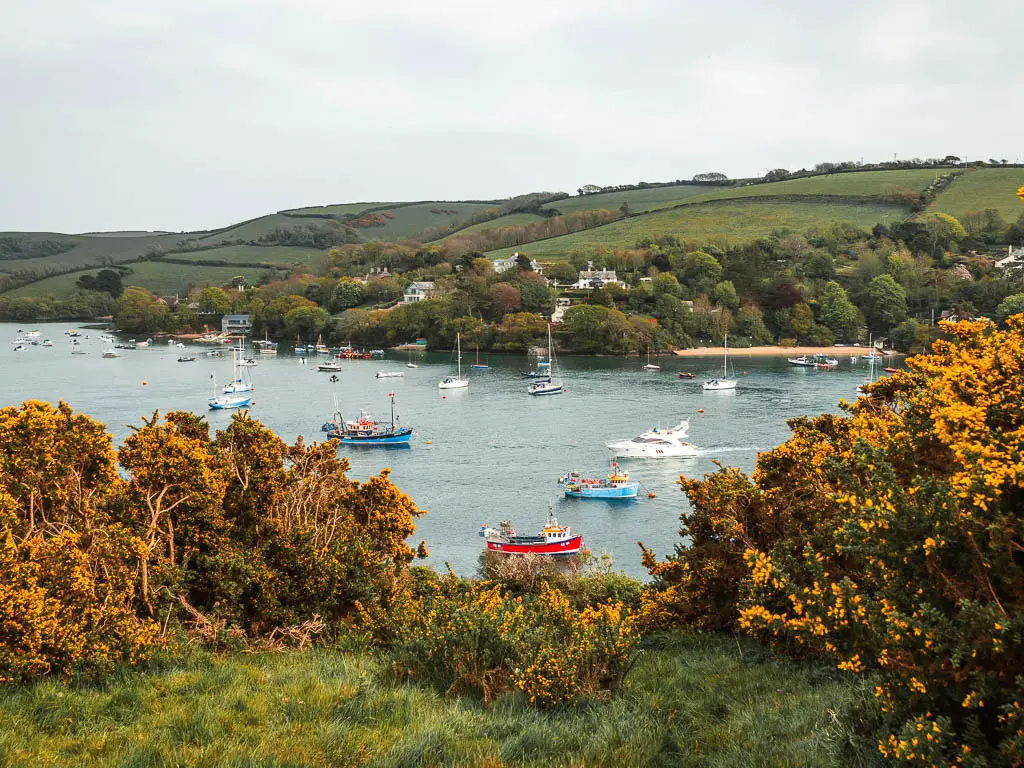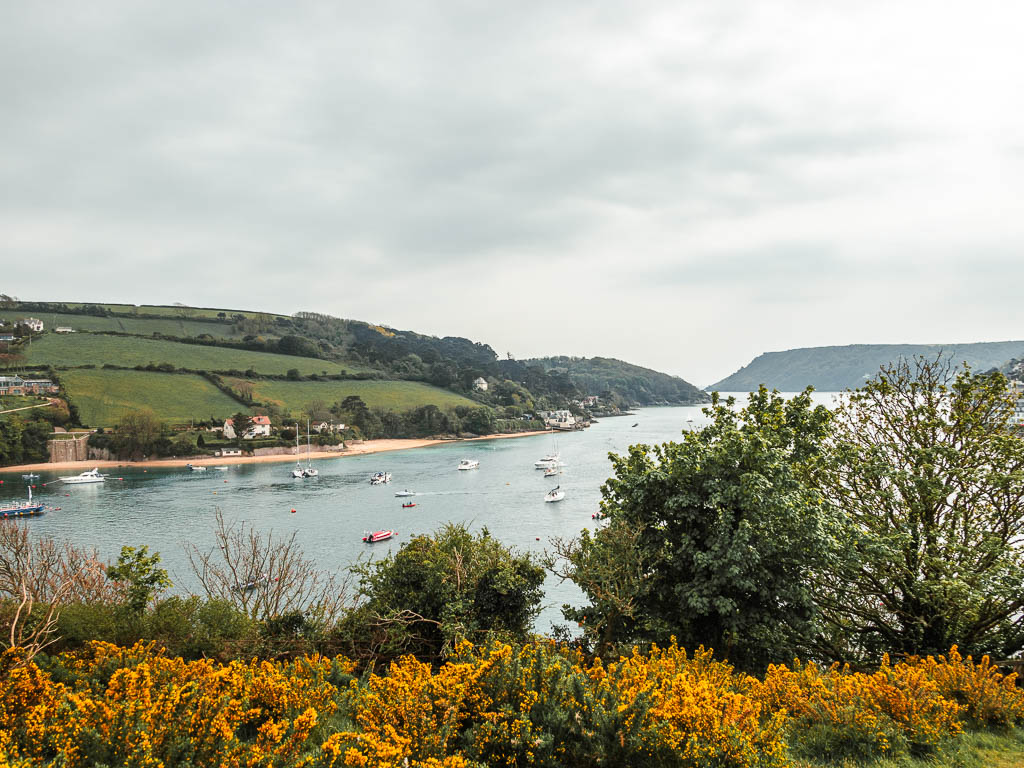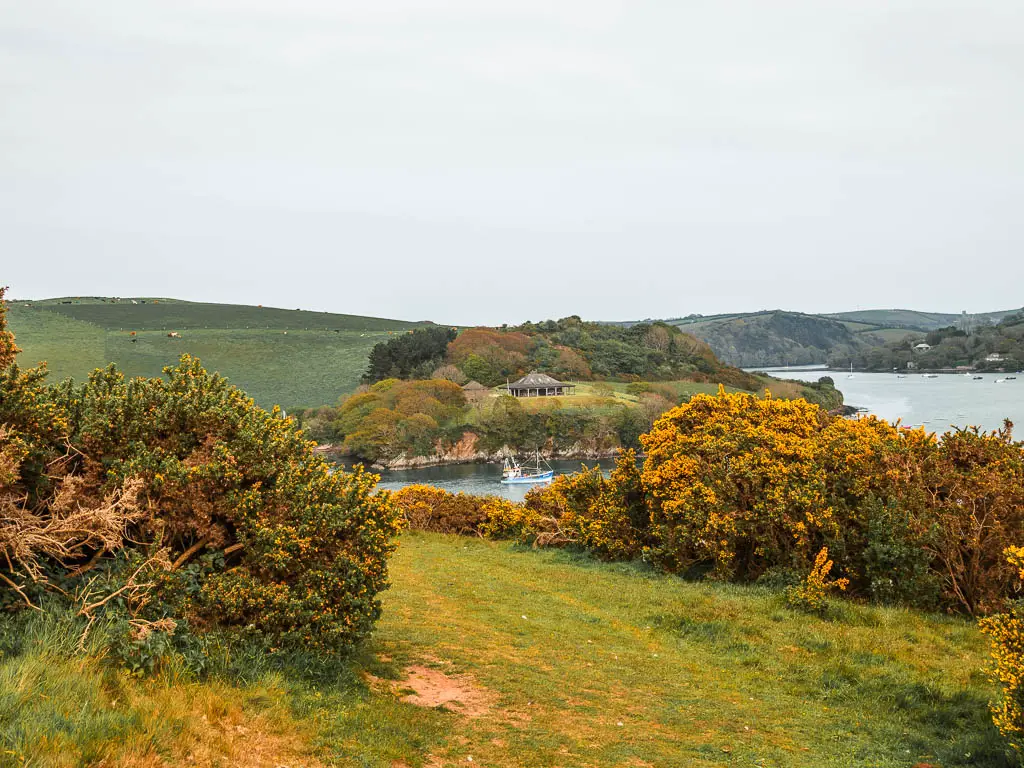 Up here you may notice a few grassy trails, I stuck to the top level one to walk all around Snapes Point, but you can wander around at will. Just makes your way around. I feel like the views would be better at the very top though. 
I made my way around so that I was then walking with the Kingsbridge Estuary to my right.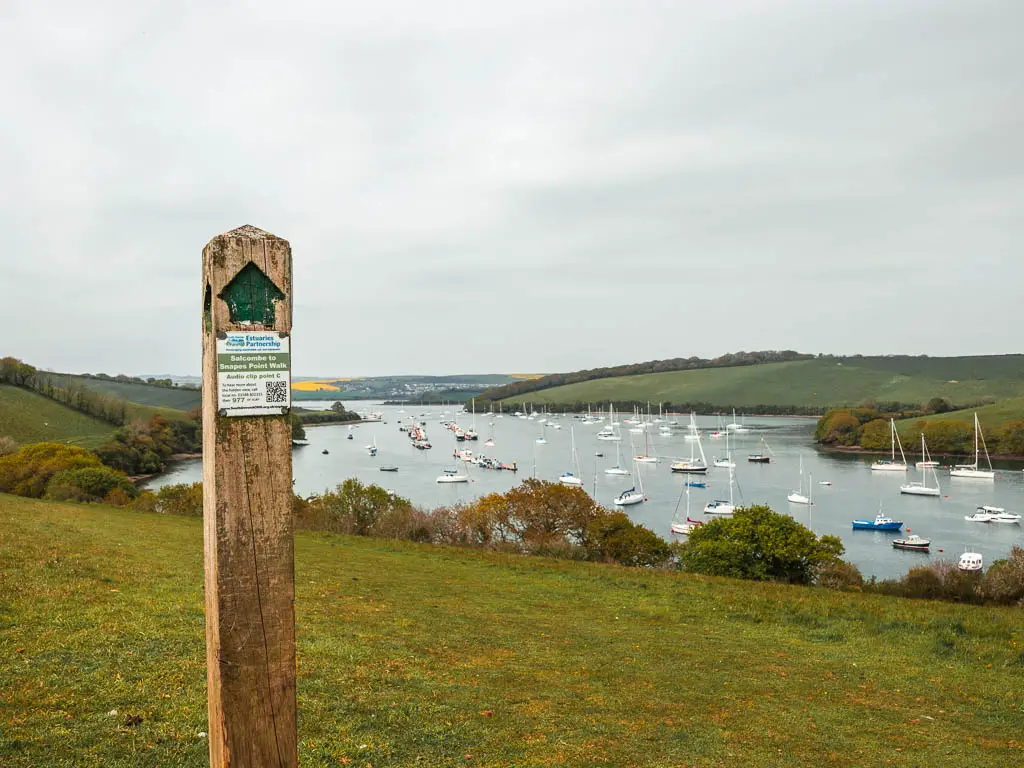 This lead me though a gate and across more green hill fields.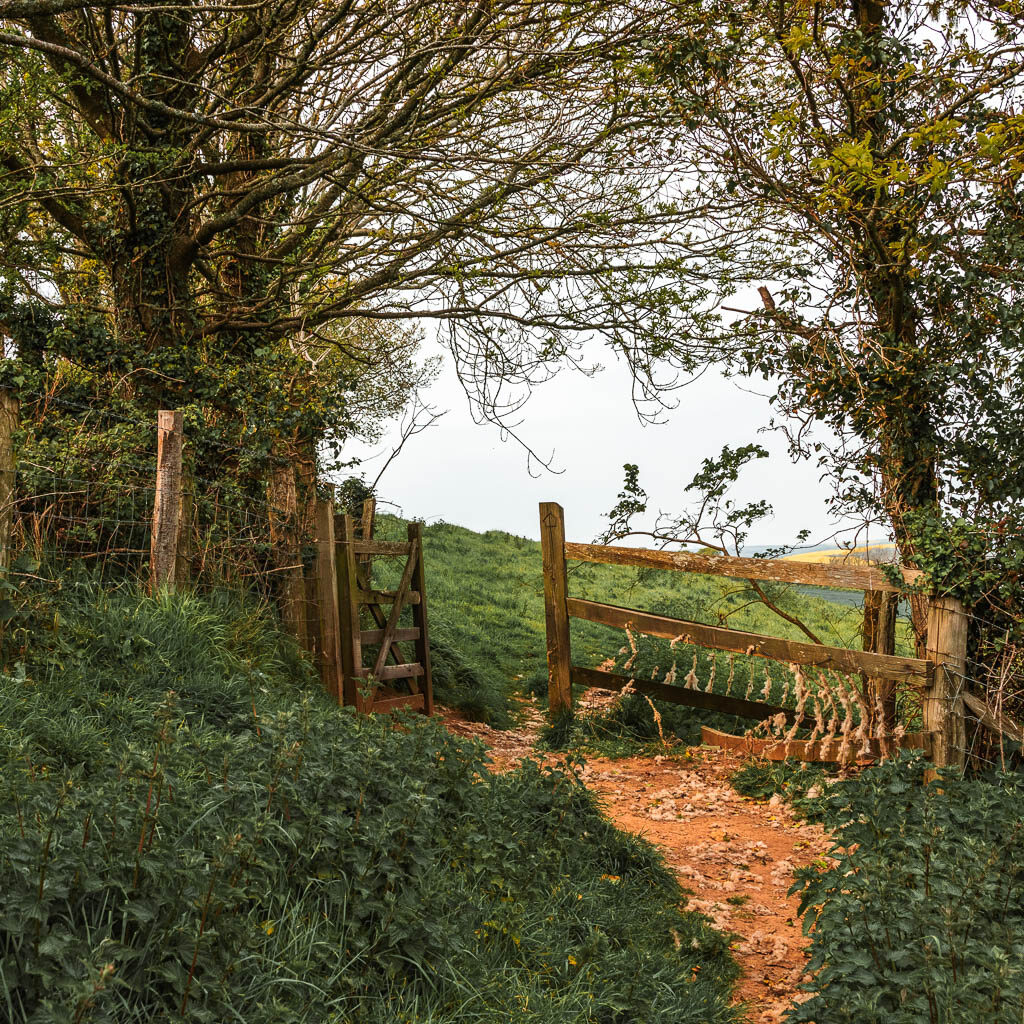 Sticking to the top trail, it leads around and through another gate on the left. Then continuing straight through the gate, it leads back to that fence and gate from earlier. The one I told you not to go to yet. Now you will have done a loop.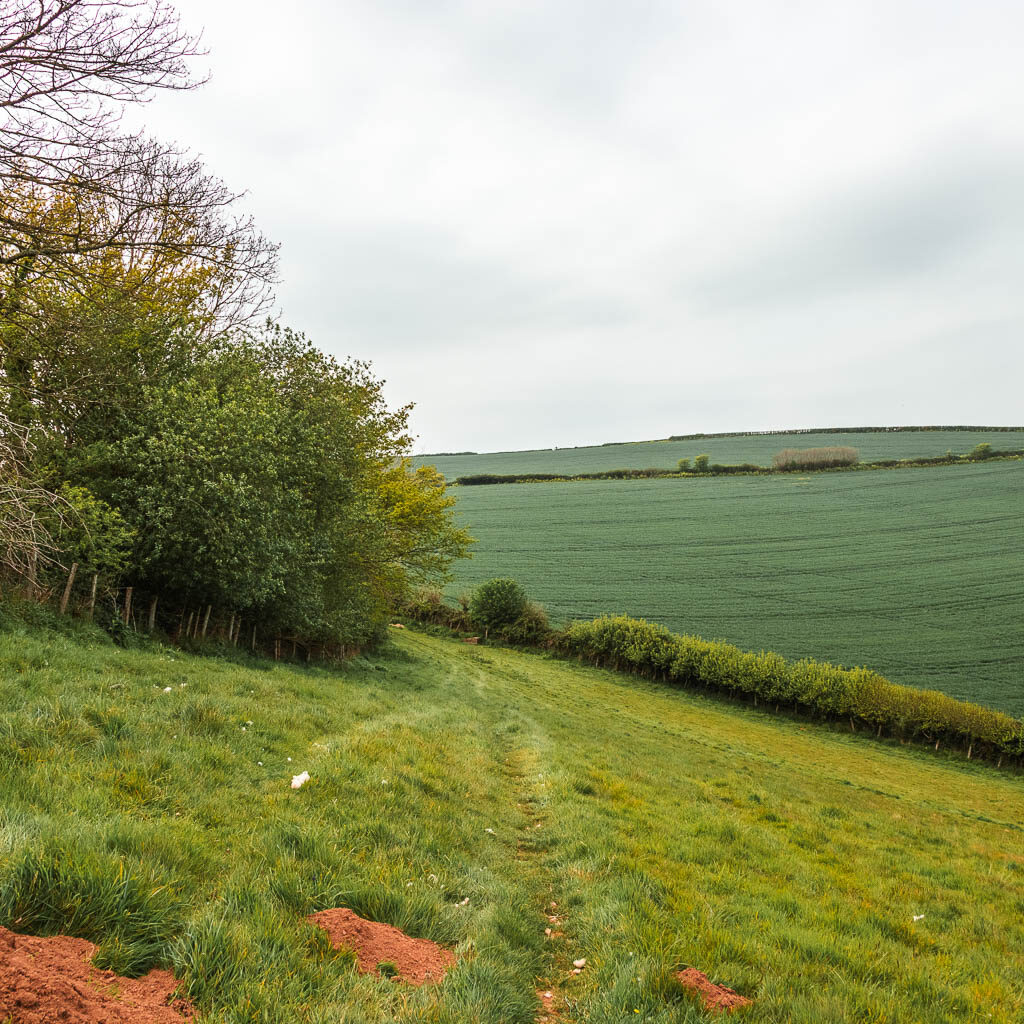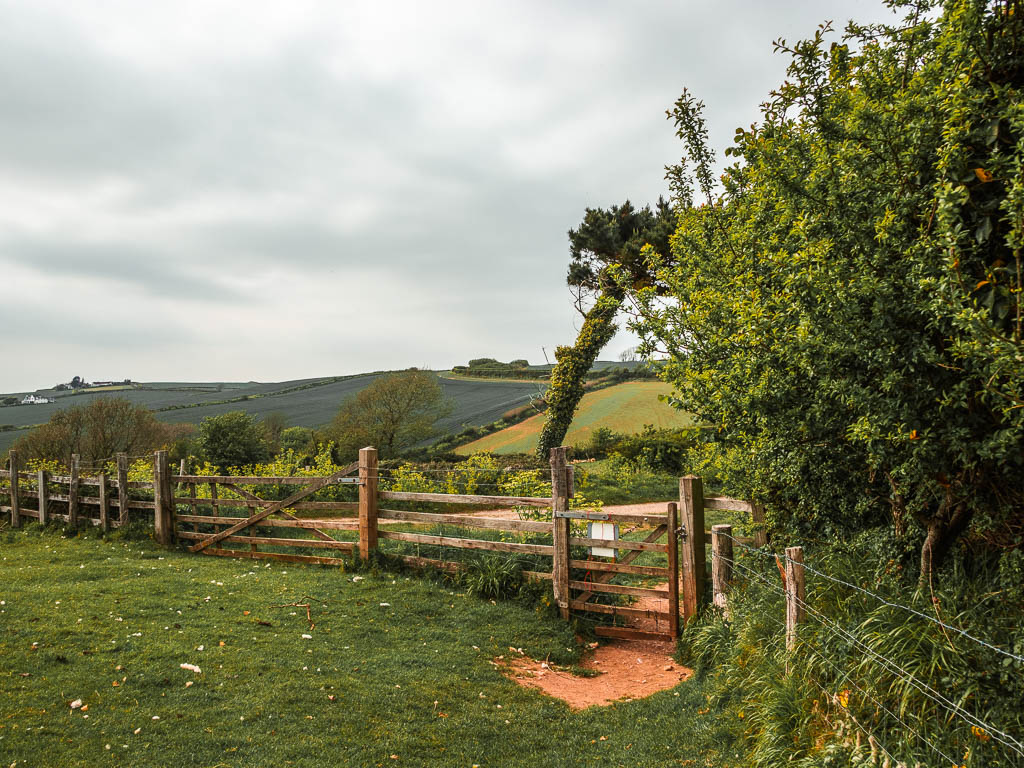 Walk back to Salcombe from Snapes Point
From this point, it's just back the way you came. Be careful not to miss the turning though. Walking back from this point, it's only a short way along before you need to take a left. I almost missed it. If you instead continue straight, it will lead you to a car park. 
As I made my way back, I remembered the uphill to get here. I was quite chuffed that now it meant it was all downhill….Except, I had forgotten about the hilly road section from the beginning.
The view looking down to Lower Batson at the end is nice though.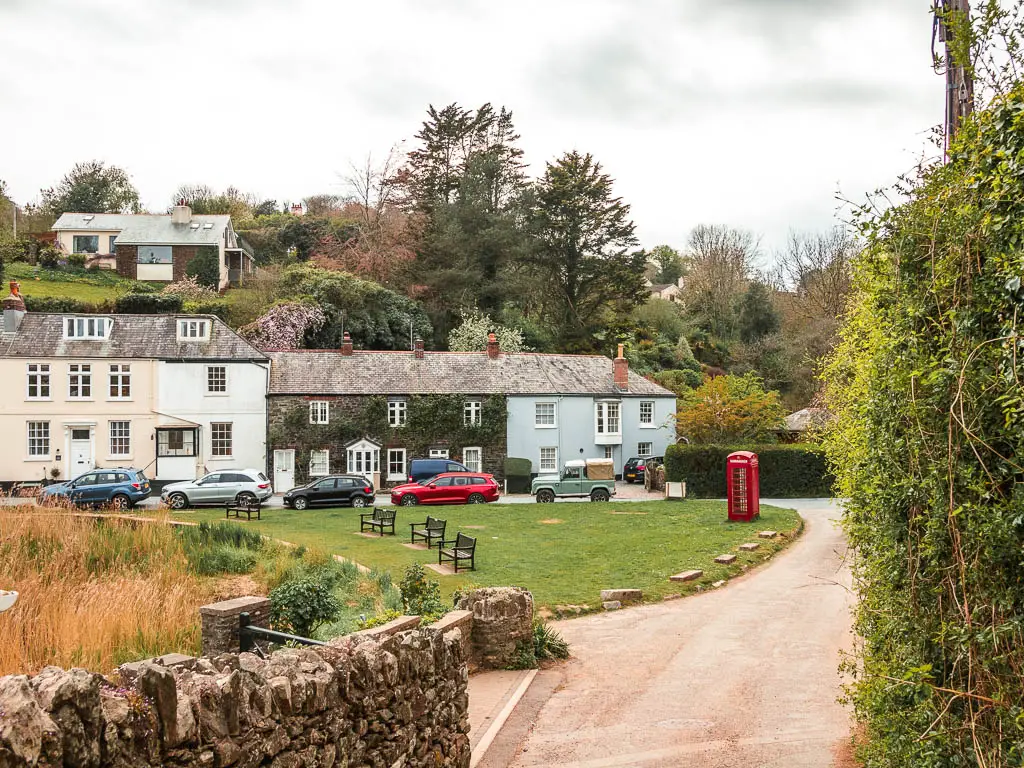 More walk ideas near Salcombe
Gara Rock walk is another relatively short circular one starting from Salcombe. However, just like the Salcombe Snapes Point walk, it offers fantastic views. It's a good taster for walking the South West Coast Path, if you don't fancy a massive challenging hike. 
Prawle Point walk is the longer version of the Gara Rock walk. It takes you along the South West Coast Path, with lots of rugged hills, to reach the most southernly point in Devon. 
Salcombe to Hope Cove walk has turned out to be one of my favourites. Gorgeous coast path, impressive tor outcrops, and a surprise magical opening to Hope Cove. 
For more information about things to do in Salcombe, you could check out the Visit Devon website.
Pin it for later: A guide to the circular walk from Salcombe to Snapes Point