I must admit, I didn't know much about the Tamar Valley, except that it's an AONB near Plymouth. It had been there, waiting for me to visit for a while. So once I moved to Plymouth, with the Tamar Valley on my doorstep, I headed in for some walks.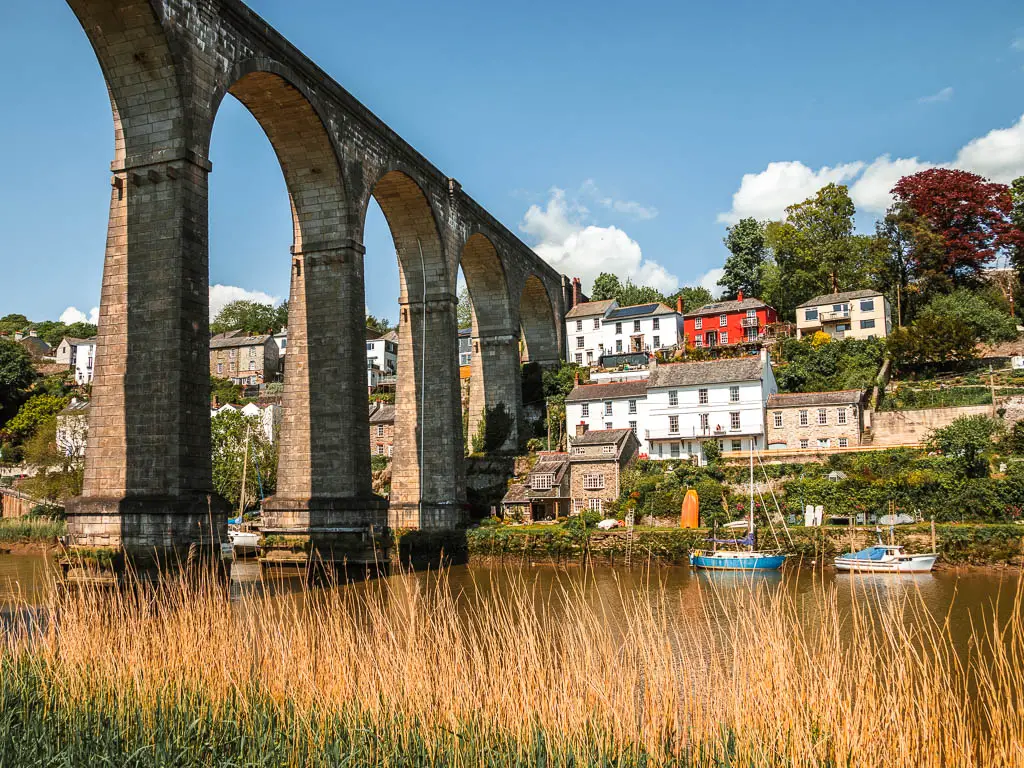 Fun Fact: The Tamar Valley sits on the Devon and Cornwall Border. A bit of it is in Devon, and a bit of it is in Cornwall. 
It covers around 75 square miles, and has three rivers. Tamer, Tavy and Lynher. All these walks feature just the Tamer River, which is the biggest and main one in the valley.
The mines
One thing I didn't realise until I saw them, was that the the Tamar Valley has quite a mining history, which you will get to experience on some of these walks.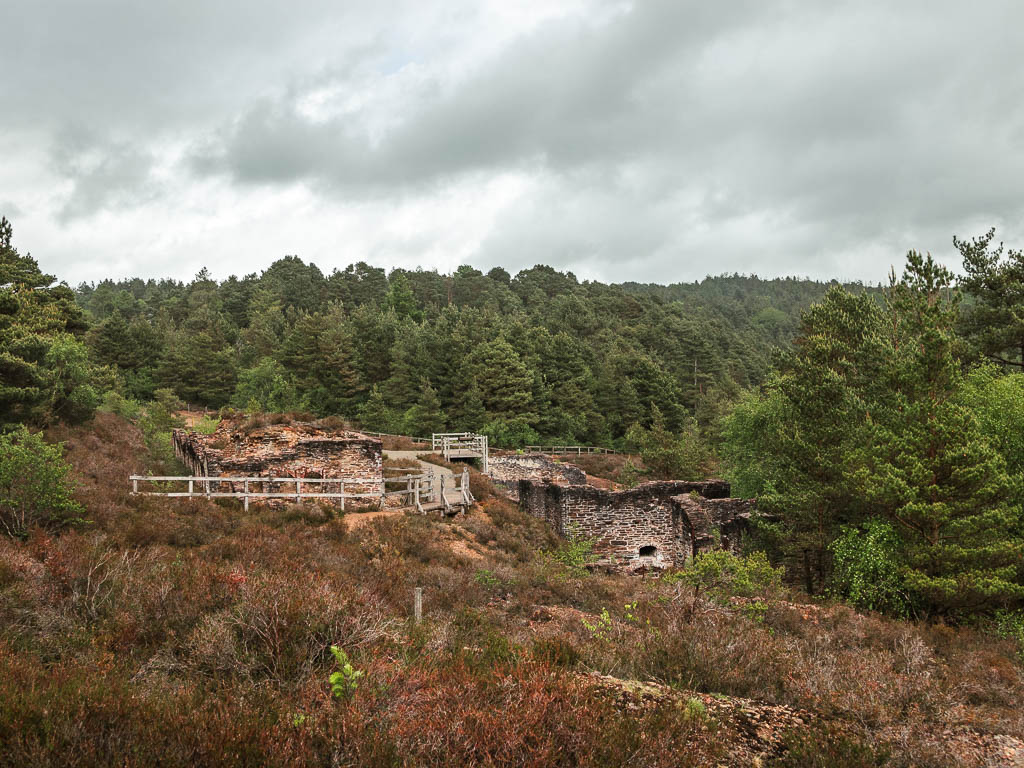 Fun Fact: The area is said to have been the most productive for copper in the world. Then down the line, it fased into arsenic production (the toxic stuff).
Anything else to know?
2 of these walks in the Tamar Valley are circular, and one is there and back. They range from easy to moderate. All are on the Tamar Valley train line which goes in and out of Plymouth. You can also catch a bus in from Tavistock. Every one of these walks, I have written a full detailed guide for with a map, and lots of photos, which you will find in the link provided after each one. Anyway, let's get down to business….
3 Walks You Must Try In The Tamar Valley
1) Bere Alston Circular Walk – The one with all the wild garlic
Start/Finish: Bere Alston Station  Distance: 6 miles  Time: 2h 20min  Difficulty: Easy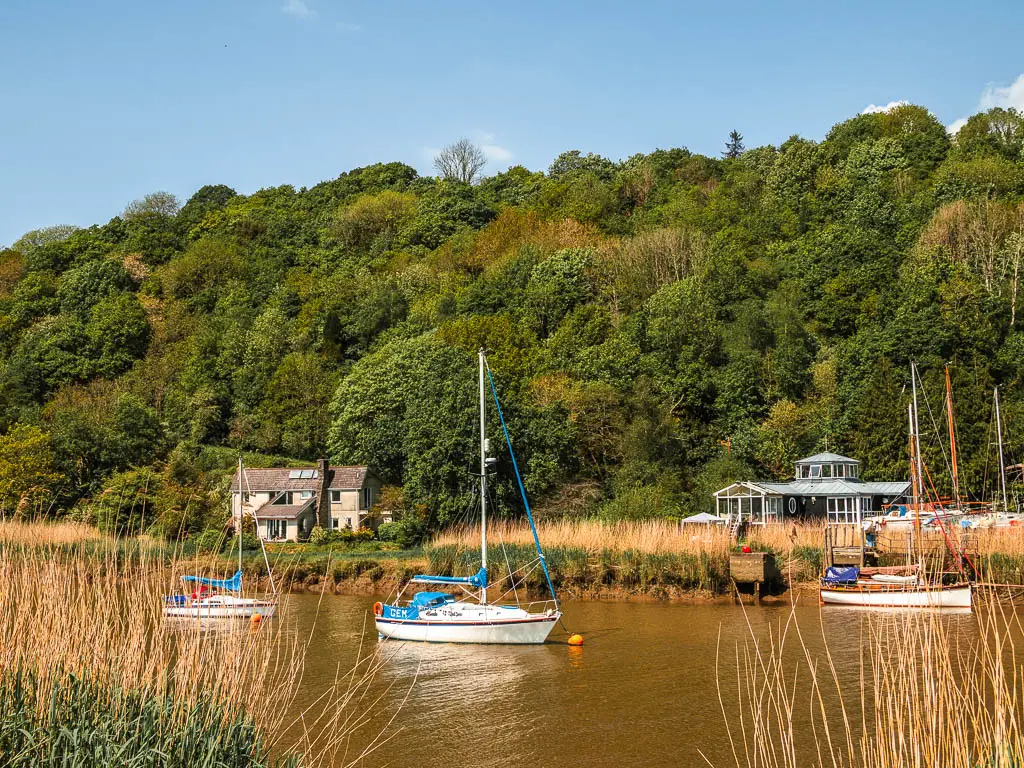 This is the first of the circular walks that I did in the Tamar Valley, and what a lovely introduction. A mix of flats and hills, with wonderful views, and lots and lots of wild garlic. You also get to walk right up to and under the impressive Calstock Viaduct, with a wonderful view to Calstock across the river. For this walk in the Tamar Valley, you will be walking in Devon, along the river, with Cornwall on the other side.  I have labelled this walk as easy, but be aware, there are a few hills. 
Top Tip: Look out for the hedge hand 😉
For more detailed information, including a map and photos, you can read about the walk from Bere Alston.
2) Calstock River Walk – The short surprise walk 
Start/Finish: Calstock River  Distance: 2.7 miles  Time: >1 hour  Difficulty: Easy
This walk I did as more of a time killer, whilst I waited for a train back to Plymouth. I decided to track it just incase it was good enough to write about. And it certainly was. Starting off next to the impressive viaduct, the walk takes you along a lovely little trail alongside the Tamar River. This path is nice enough in itself, if you don't want to go any further. 
However, I would recommend going that extra bit, through the woods, to reach the old mine engine houses. From here, you get a lovely view across the tree tops of the Tamar Valley, with some other engine house chimneys poking through, before walking back to Calstock. 
It is short, so I wouldn't come all the way here just for this walk, but rather, as a trip to Calstock itself. 
Calstock is a small idyllic riverside Cornish village, overlooked by the picturesque viaduct, with Devon on the other side of the river. If you google Tamar Valley, most photos will be of this viaduct. Calstock is a small village, with some pubs and cafes to choose from. It's not quite fallen into the hands of mass tourism that you will see in other parts of Cornwall, but also a little bit artsy with some galleries about.
For more detailed information, including a map and photos, you can read about the Calstock river walk. 
3) Gunnislake and Devon Consols – The one in Devon and Cornwall
Start/Finish: Gunnislake Station  Distance: 7.5 miles(ish)  Time: 2h 30min*  Difficulty: Moderate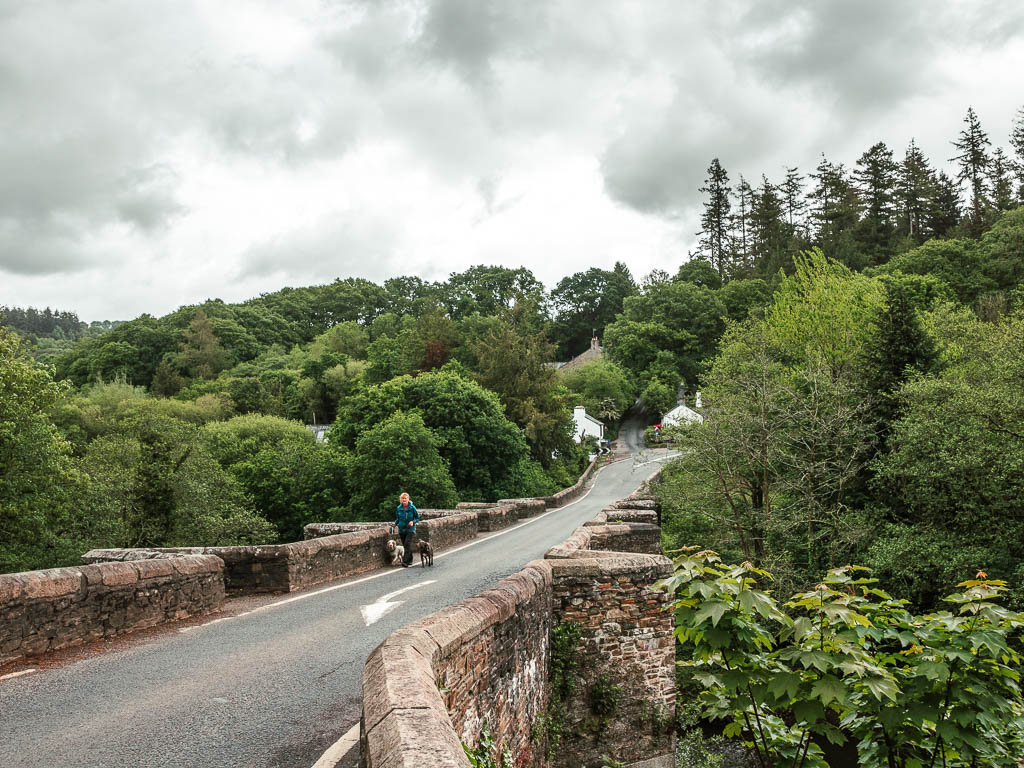 I loved this walk in the Tamar Valley way more than I though I would, and I think it's my favourite of the walks on the list. It starts off in Gunnislake in Cornwall, then takes along a lush lush trail by the river, before crossing a beautiful stone bridge into Devon. From here, it's a bit more river walking before heading into the woodland, which makes up the majority of the rest of the walk. The woodland is quite something, with enough variety that it keeps things interesting. I sometimes find that woodland walking becomes a bit samey. Well not this one. 
Through the woodland, you will gradually make your way uphill to reach the Devon Great Consols. An old disused mine, which was once considered the worlds greatest producer of copper. It then went on to produce arsenic. It is along this part of the walk where you will have a fantastic view across the Tamar Valley. You will then partly follow the old railway line route, through the woods, to then make your way back to the start. 
*Note: The time I have put at the top, is what I walked it in. However, I sped through (for reasons I explain in the blog post). I would highly recommend taking it much slower, and spending some time up at the Devon Consols, reading the information boards to learn more about the history. Allow maybe 3.5h. 
For more detailed information, including a map and photos, you can read about this fantastic walk from Gunnislake to the Devon Consuls.
Final thoughts on these walks in the Tamar Valley
My favourite of these walks in the Tamar Valley, is the circular one to the Devon Great Consuls. It's a nice chunky walk, and although it's largely woodland, it has good variety. If you want to skip the first bit, and just explore the woods and old mines, then there is a car park with good access. 
If you fancy an easy countryside walk, then you must head to Calstock to walk along the riverside, because after the walk, you will have the wonderful Calstock Village to meander about. 
The Bere Alston walk is a bit in between the two. You get a good countryside feel, with some hills to get your heart rate up, but not so much that you tire out, lovely views, and of course, all that wild garlic. 
More walks near the Tamar Valley
The Tamar Valley is right next to Dartmoor, and being a national park, has an abundance of great walks. You can get a rundown, with links to the full walks, on my post about the best Dartmoor walks.
The Tamar Valley is also right next to Plymouth, which is actually a great base for walks in both Devon and Cornwall. So if you are staying in Plymouth, which is on the Great Western Railway Line, you have so many options. You can read about my top picks on the best walks from Plymouth.
If you would like more info about things to do in the Tamar Valley other than walks, you can check out the Visit Tamar Valley website here.
Pin it for later: Walks You Must Try In The Tamar Valley