Plymouth is a port city in South Devon, with excellent train and bus connections which is super handy for getting out to the surrounding countryside and coastline for walks. I spent a month living in Plymouth and went out for walks as much as I could. I was able to fit in about 17 or so, and if I had the time could have done more. I'm not trying to brag, but rather, show you that you have so many options.  
Where can I go for walks around or near Plymouth?
First of all you have the coastline. With Plymouth being on the border of Cornwall, you have a choice between coastal walks in both Devon and Cornwall. Then you have the Tamar Valley, which is an AONB just next door, and a train will get you straight in from Plymouth. Then there is the big boy, Dartmoor National Park. It's located just a little north of Plymouth.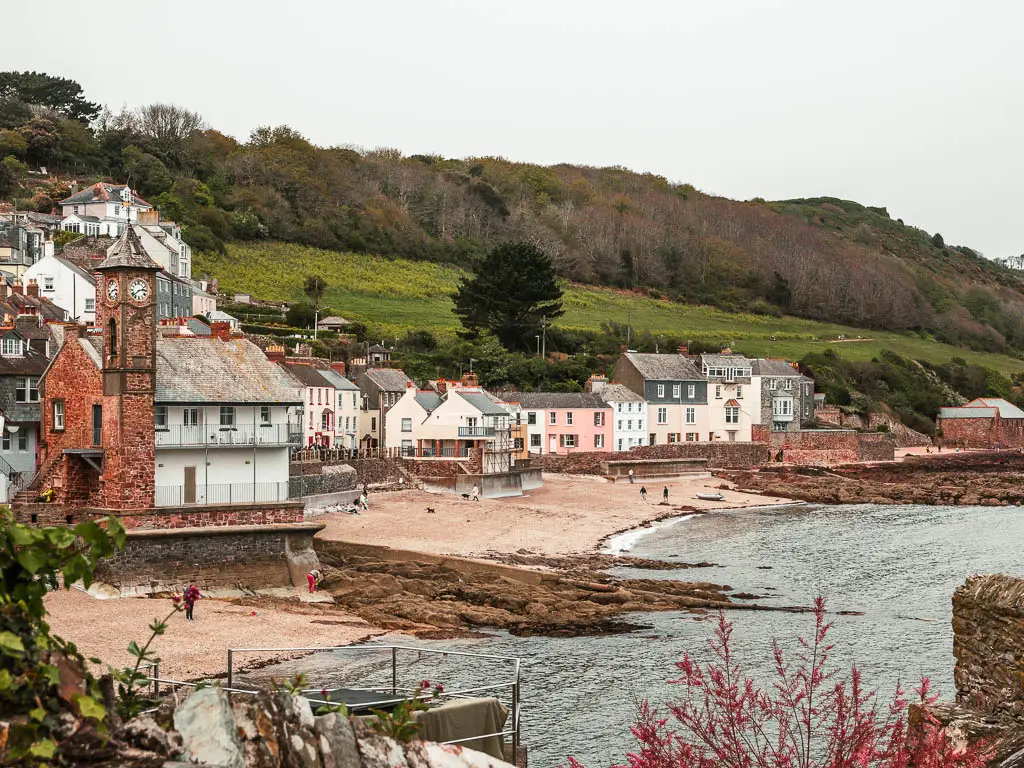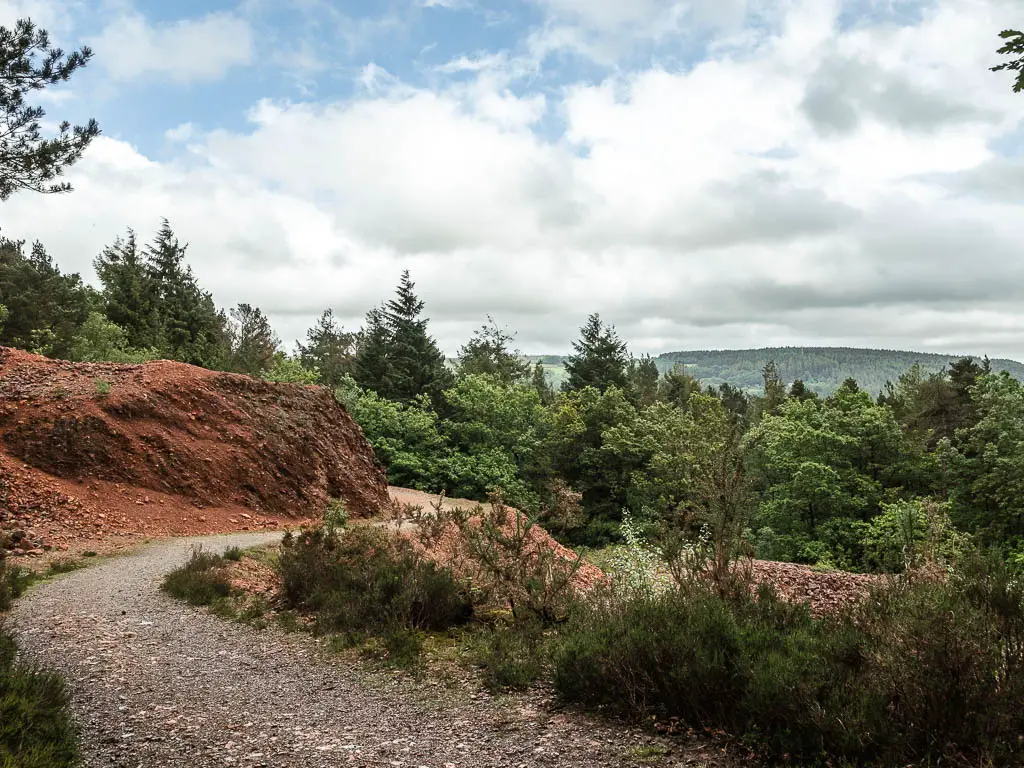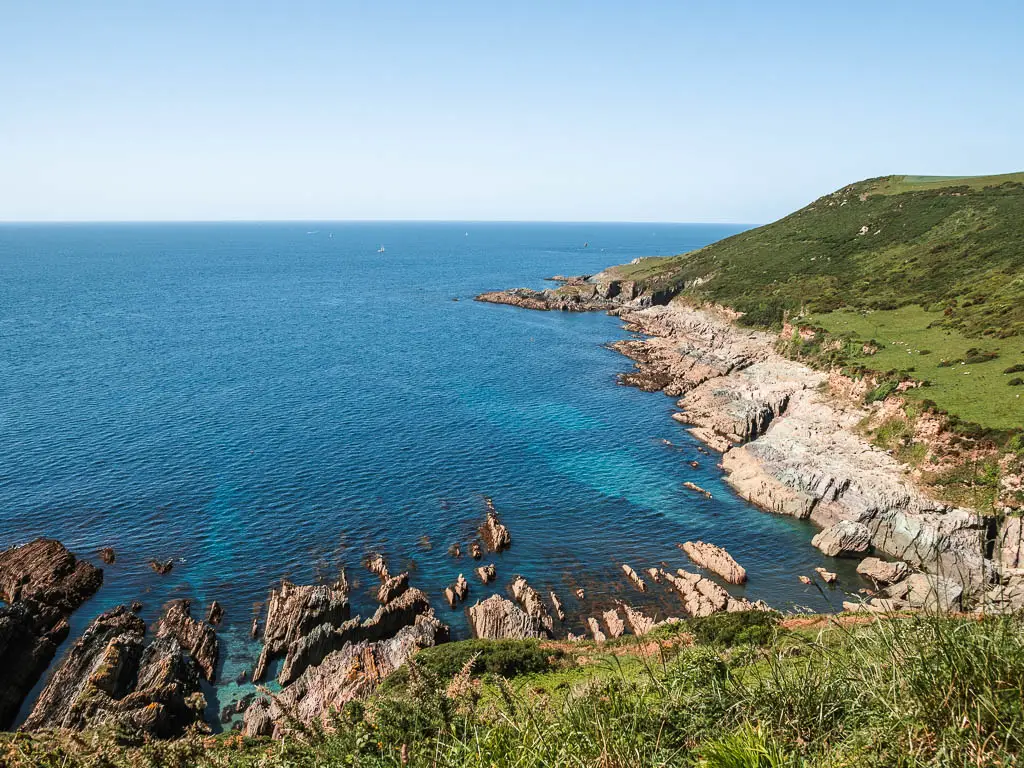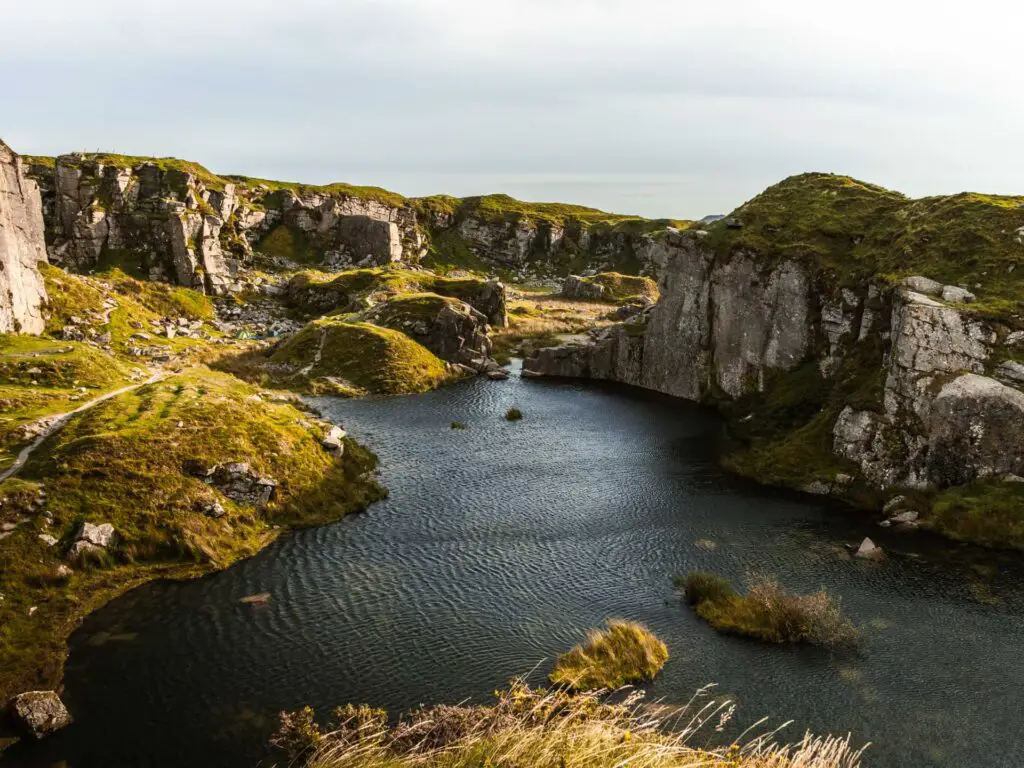 Will I have to travel far to get to these walks from Plymouth?
Not too far. During my time in Plymouth I did a mix of near and far walks. I even went all the way down to Penzance and St Ives. However, the walks I have selected for this list doesn't include the far away ones. I wanted to keep this as user friendly as possible.  
I have divided the list of walks from Plymouth into:
Coastal walks which are right next to Plymouth.
Coastal walks that are a bit further away from Plymouth, but I think are worth the travel effort.
National Park and AONB walks, which will be Dartmoor and the Tamar Valley. 
I didn't have a car, so got to everyone of the walks near Plymouth via public transport or walking. For all these walks I have written a full guide with more detailed logistics and map, and a full route description with photos for every step. I have provided a link to each one. 
---
Best Coastal Walks Around Plymouth
---
1) Rame Head Peninsular
Start/Finish: Kingsand  Distance: 6miles circular Time: 2h10min  Difficulty: Easy  Option to shorten the walk: Yes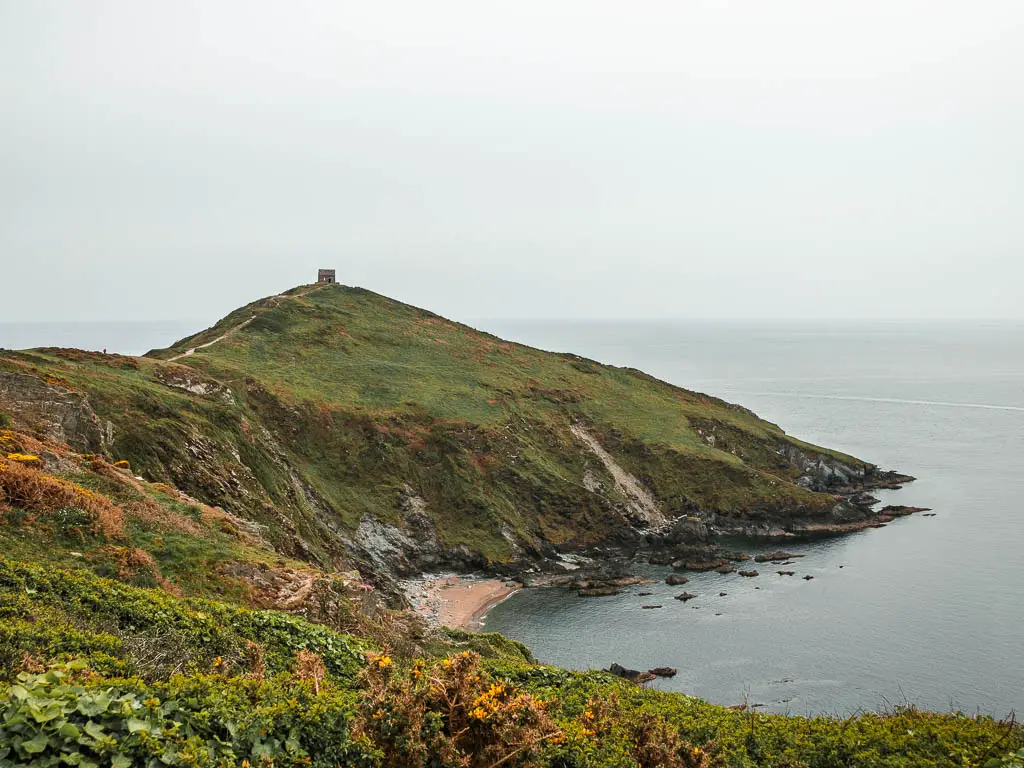 This is the first of the walks I did from Plymouth. As soon as I arrived at my new home, I headed straight out. It's a coastal walk in an AONB, and starts just outside Plymouth, on the Cornwall side. It takes you past the cute twin villages of Kingsand and Cawsand, then up to Rame Head where you get a fantastic far reaching view back to Plymouth and all along the coastline in the other direction. The walk itself isn't too taxing and a large part of it is on well laid out trail. A particular highlight is the 'wild' ponies. These are actually ponies brought over from Dartmoor, as a way to keep the vegetation down.
Read more: Rame Head Peninsular guide.
2) Mount Edgcumbe to Kingsand circular
Start/Finish: Cremyll  Distance: 7miles circular  Time: 2h20min  Difficulty: Easy  Option to shorten the walk: Yes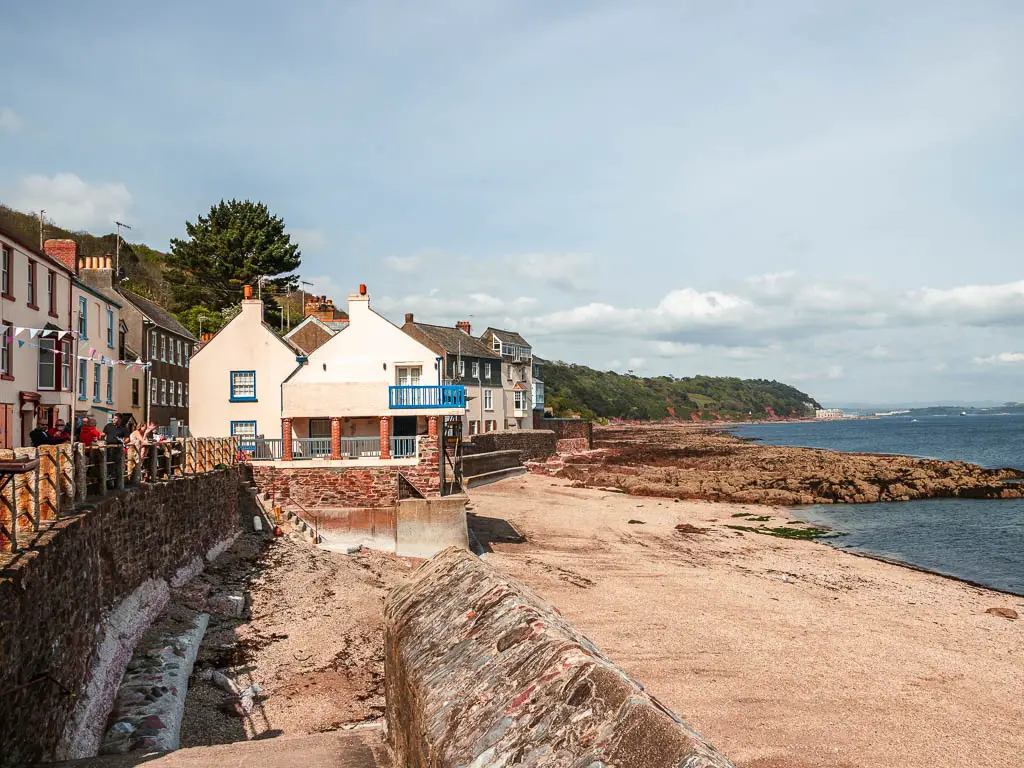 This is the easiest of the walks to get to from Plymouth. Just head down to the water and catch a boat over to Cremyll. I actually first did part this walk after I finished Rame Head, and rather than catching a bus back to Plymouth, I decided to walk. I liked it so much that I came back to track it to write about. It mostly follows coastline, with a short stint inland. You will walk as far as Kingsand, a small Cornish village with a little beach, before heading back. For a mega walk, you could actually combine it with the Rame Head Peninsular walk.
Read more: Mount Edgcumbe to Kingsand
3) Jennycliff to Bovisand
Start/Finish: Mount Batten  Distance: 5miles circular  Time: 2h  Difficulty: Easy  Option to shorten the walk: Yes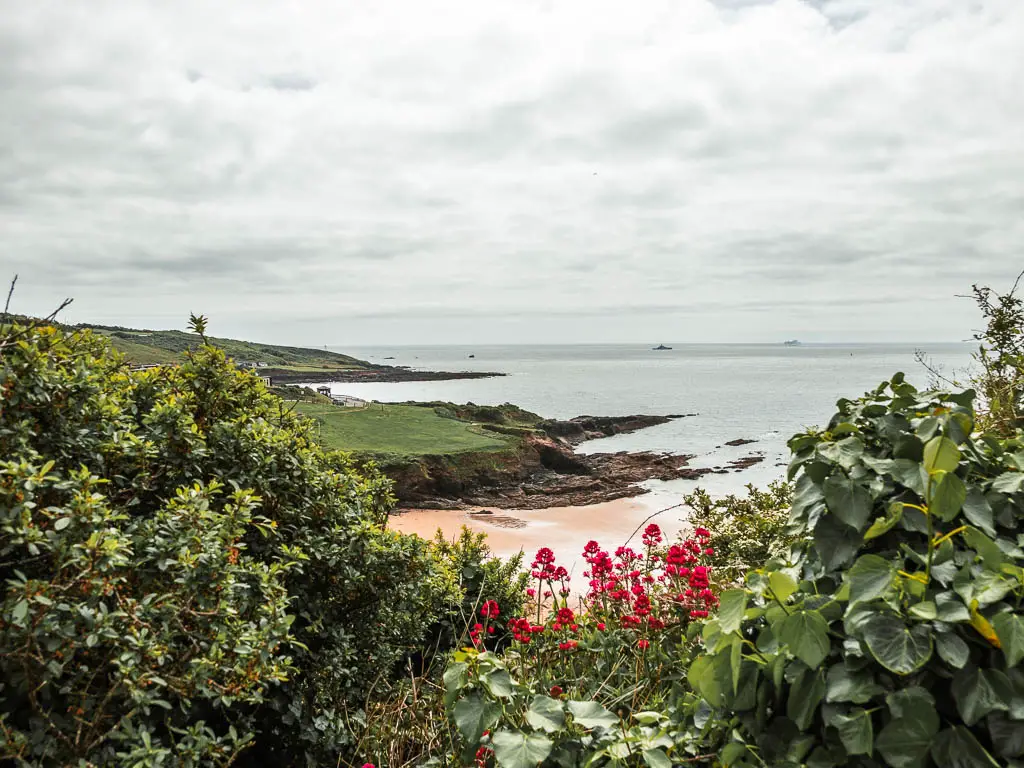 I had heard about Jennycliff as a great place to go for walks around Plymouth. After looking it up online, I wasn't that fussed. The cliffs didn't impress me much. I ended up heading over there though, as it didn't seem right to be staying in Plymouth and not at least give walking along it a go.
I must say, I was shocked and very impressed. It was way better than I was expecting. You don't see a tonne of cliff, but what you get is a really cool trail. It's mostly woodland along the cliff edge, then as you round the corner, you get a fantastic view down to Bovisand Beach. If you are staying in Plymouth, then this is one of the walks you absolutely must do.
Read more: Jennycliff to Bovisand
4) Noss Mayo
Start/Finish: Noss Mayo  Distance: 7.5miles circular  Time: 2h45min  Difficulty: Easy  Option to shorten the walk: Yes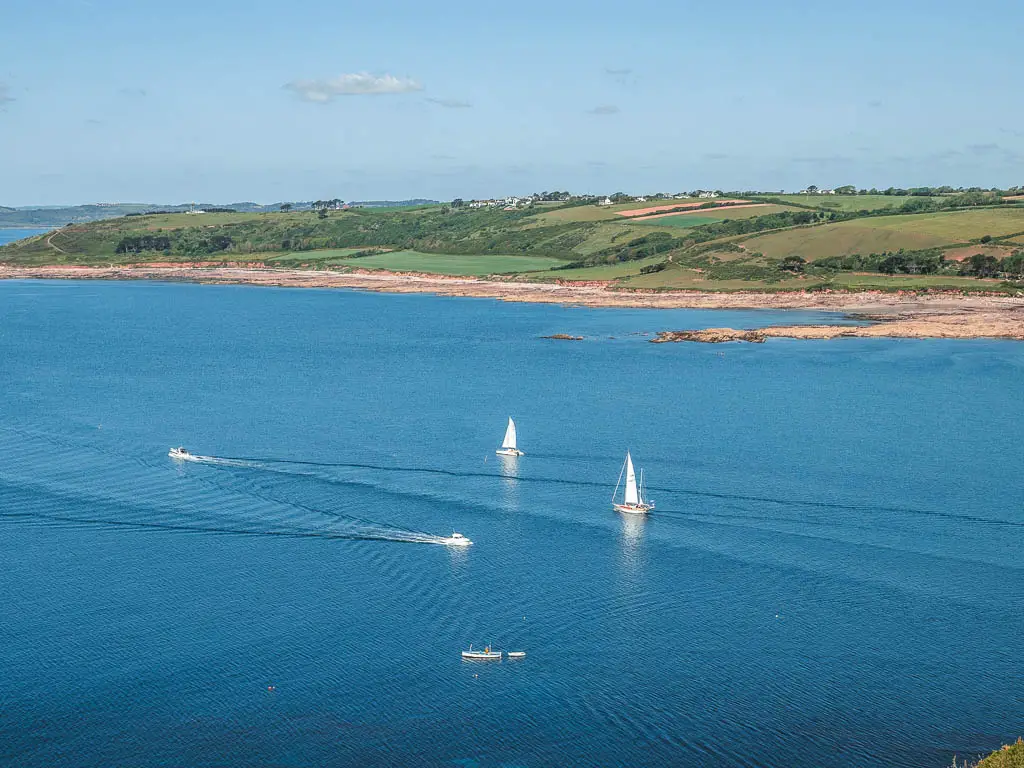 This is the very last of the walks I did near Plymouth. I actually almost didn't do it. Logistically, it's a bit more restricted. Only a few buses go there from Plymouth each day, and only a couple come back. So you need to time this well. Parking is also interesting. The car park there is tidal. This means that for part of the day it is underwater. You do have the option of parking out of the village, where you can also pick up the trail.
It is however, totally worth it. I can't believe I almost didn't do it. The walk starts off in the small quiet village of Noss Mayo. It's so quiet, that there are no shops or cafes. Just 2 pubs. After following the river for a bit, and passing by a secluded beach cove, the walk heads uphill for a grand reveal down to the strikingly blue river and sea. You can even see all the way to Kingsand and Rame Head. Once up the hill, it's a very easy well laid out path along the coastline. 
Read more: Noss Mayo Circular walk
---
Best Coastal Walks Near Plymouth – but a bit further out
---
5) Looe to Polperro
Start/Finish: Loo/Polperro  Distance: 5miles one way  Time: 1h42min  Difficulty: Easy/Moderate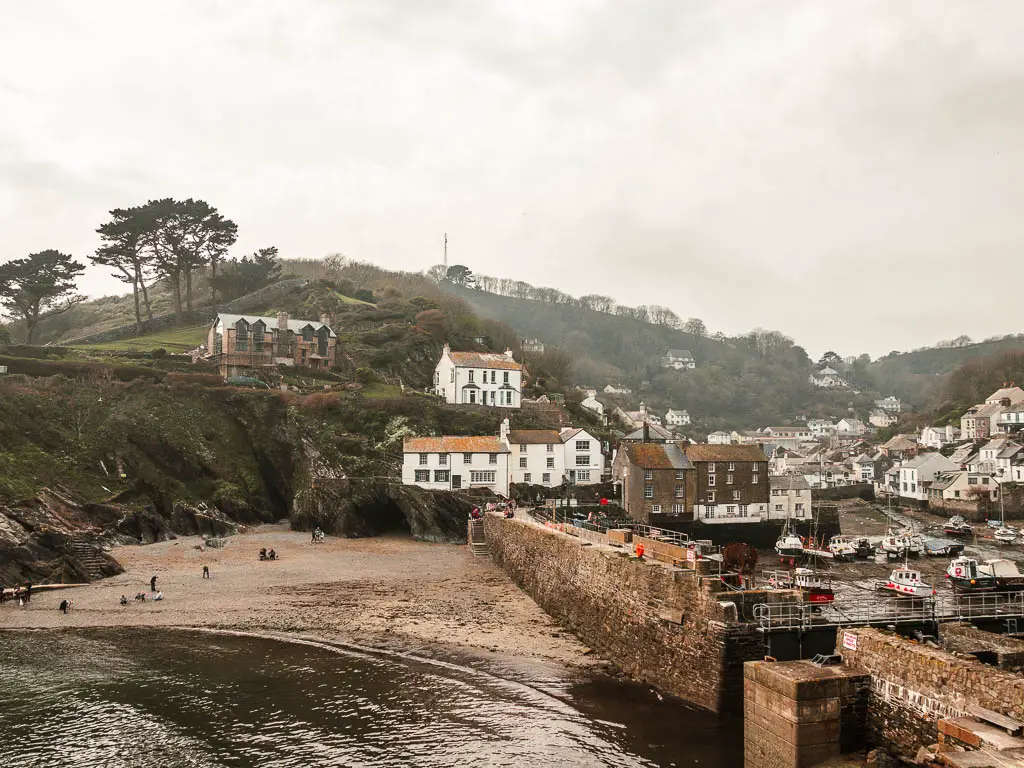 If you are travelling by public transport, then this does take a little longer to get to. Somewhere between 1-1.5h (car will be much quicker). However, if you have the time, I would highly recommend this walk. It is up there with one of my favourites. First of all, Looe and Polperro are places worth visiting in themselves. A picturesque Cornish fishing town, and an even more picturesque fishing village. So to walk from one to the other is fantastic, and would make a perfect day trip from Plymouth. 
The walk is fully coastal, and rugged in parts. It is hilly which could be challenging, however, it's only 5 miles so I wouldn't say it's tough. I actually found it easy, although, my radar has been a bit off since walking from Kingswear to Brixham. You also walk via the super small, quaint village of Talland. This whole route just screams traditional Cornish loveliness.
Read more: Looe to Polperro 
6) Fowey To Polperro
Start: Fowey  Finish: Polperro  Distance:  7miles  Time: 3h  Difficulty: Challenging
This is one of my favourite walks, and although it takes a bit more work to get to by public transport from Plymouth, it's totally worth it. It's quite hilly, but also has some of the best bays I have ever seen on a walk. Lantic Bay and Lantivet Bay. You will have plenty of beaches to choose from if you would like a dip. You will then finish in Polperro, which you already know I love. 
If you have a car, then you will have no problem getting here from Plymouth, and although the walk is linear, you will be able to return by bus. If you don't have a car, then I would still make the effort, I got here via public transport and don't regret it.
Read more: Fowey to Polperro 
---
National Park And AONB Walks Near Plymouth
---
Dartmoor National Park
Just north of Plymouth you will find Dartmoor National Park. It's quite different form any other National Park I have been to in England. Characterised by lots open moorland and granite tor outcrops. There is also a bunch of woodland, including very old mystical type woods. Then of course, the Dartmoor Ponies, roaming freely.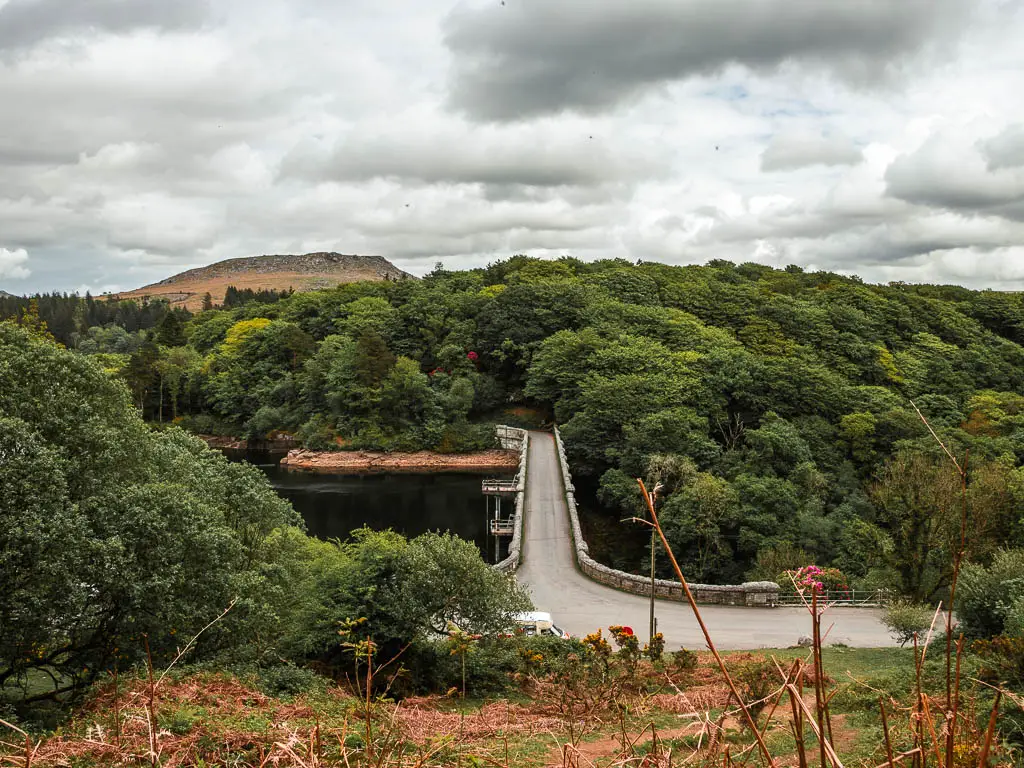 I have written a full guide on 7 different walks you can try. Click here to read about them. All of which you can get to via public transport. Some of them are a relatively short bus ride, some are a little longer and require a change of bus, one is a short train ride away. 
How to get into Dartmoor for walks, from Plymouth:
Car: The obvious one
Bus: number 1 runs from Plymouth to Yelverton (35min) and Tavistock (50min) which are both gateways to Dartmoor. From Tavistock, you can catch the Dartmoor Explorer which will take you right through Dartmoor. At Yelverton, you can get a bus in to Meavy, or just walk in – which is what I did.
Train: Trains run from Plymouth to Ivybridge (14min), where it's a short walk to get into Dartmoor.
The longest journey in, is going by bus to Tavistock, then catching the Dartmoor Explorer. I would say it's worth it though. Tavistock in itself is a very buzzing and beautiful market town with a lot of history. You could get a bus there early, find a cafe for some coffee or breakfast, and have a wander around town, then head into Dartmoor on the Dartmoor Explorer. 
Read more: Best Walks in Dartmoor National Park
The Tamar Valley AONB
The Tamar Valley is an AONB right next to Plymouth, so is super easy to get to for walks. The Tamar Line train will take you right in. Journey time ranges from 25-45min, depending on where you go.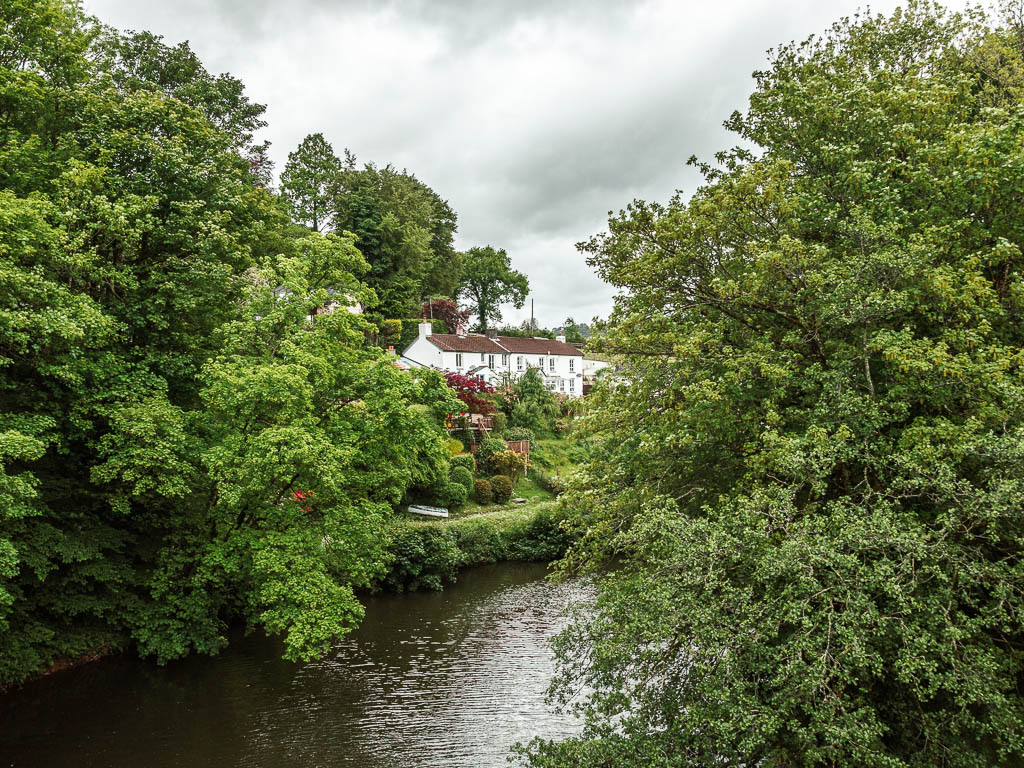 The first time I went there was when I was living in Plymouth, and was blown away by the beauty of it. Rivers, woodland, hills, wild garlic. There is a very impressive viaduct running over a quaint Cornish Village, and lots of mines and engine houses. The area has a bit of a mining history, and was once the top producer for copper in the world.
Read more: Tamar Valley Walk Guides
If you would like to find other things to do around Plymouth, other than walking, you can check out the Visit Plymouth website.
Pin it for later: Best Walks From Plymouth