The walk from Ambleside to Sweden Bridge was a lot more challenging than I was expecting. Not that it was crazy hard, it's just that my expectations were way off. I told my boyfriend we were doing a short, not hilly, circular walk to a bridge. I told him this because that is what I thought. I hadn't researched the walk. I just saw a trail on the map leading to a bridge. It didn't look like far to walk from Ambleside, and I figured that Sweden Bridge wouldn't be high up.
I was wrong on all levels.
The hill
The walk to Sweden Bridge from Ambleside is uphill the whole damn way. Even after reaching the bridge, there is more uphill. HOWEVER, I loved this walk. Way more than I was expecting. The uphill was just the right amount where you feel like you had a good workout but don't get overly exhausted and wonder about your choices in life. 
I thought about how, if I lived in Ambleside, this would be the kind of walk I would come on before work in the morning.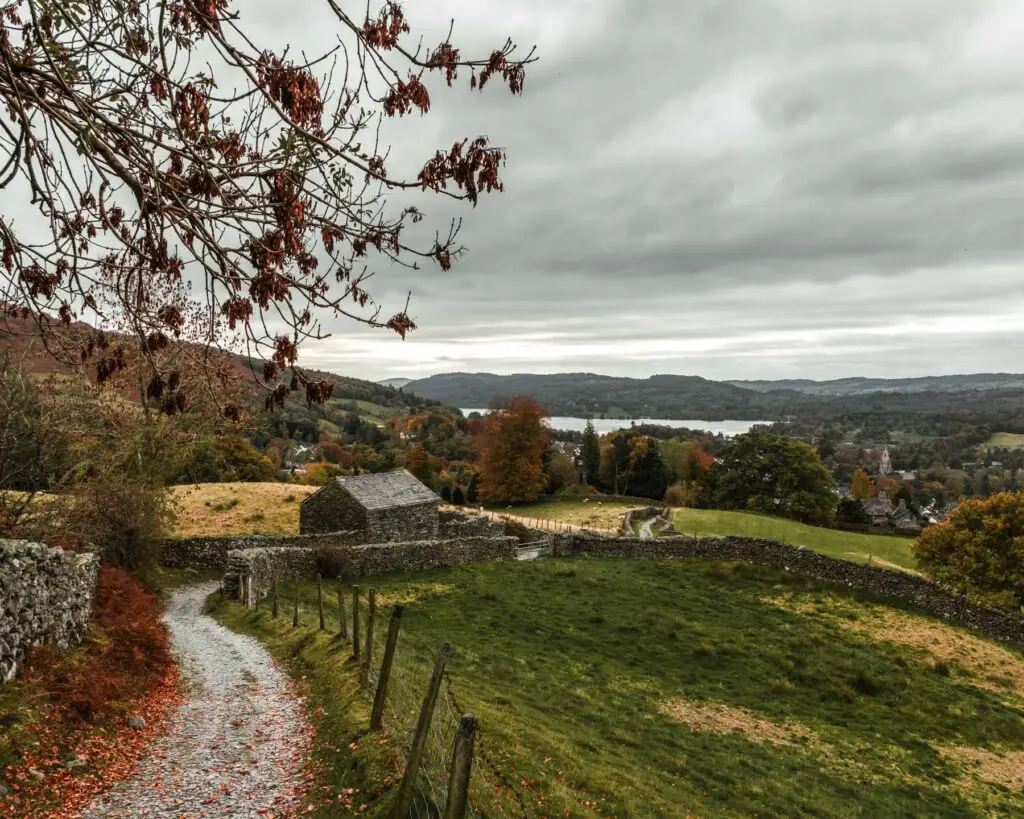 Oh yes, and remember, usually when you walk up, the reward is insane views, and you do get that reward on the walk from Ambleside to Sweden Bridge.
Logistics for the walk from Ambleside to Sweden Bridge in the Lake District 
Start/Finish: Ambleside (Smithy Brow Lane)
How to get there: Smithy Brow Lane is directly opposite Rydal Road car park (leading off Rydal road).
Distance: 5.4km/3.5miles
Time: 1h 30min
Terrain: A bit of road to start and end. Gravel and dirt trail
Elevation: Highest point 269m.
Time of year: We did this one during Autumn
Tips: Wear good grip shoes. Preferably hiking ones. I say this because downhill could get slippy. If you only have trainers, then don't worry. Shoes are shoes. They serve their purpose.
Amenities: No toilets. Either pee in a bush or hold it. 
Map for the walk from Ambleside to Sweden Bridge in the Lake District
You can find my more detailed route map on AllTrails
-More walk route ideas near Ambleside and in the Lake District will be at the end-
How to walk from Ambleside to Sweden Bridge
So, right next to Rydal road car park in Ambleside, you should see a small roundabout. Take the exit up Smithy Brow and continue walking uphill past some cute white buildings before taking a left to walk up Sweden Bridge Lane.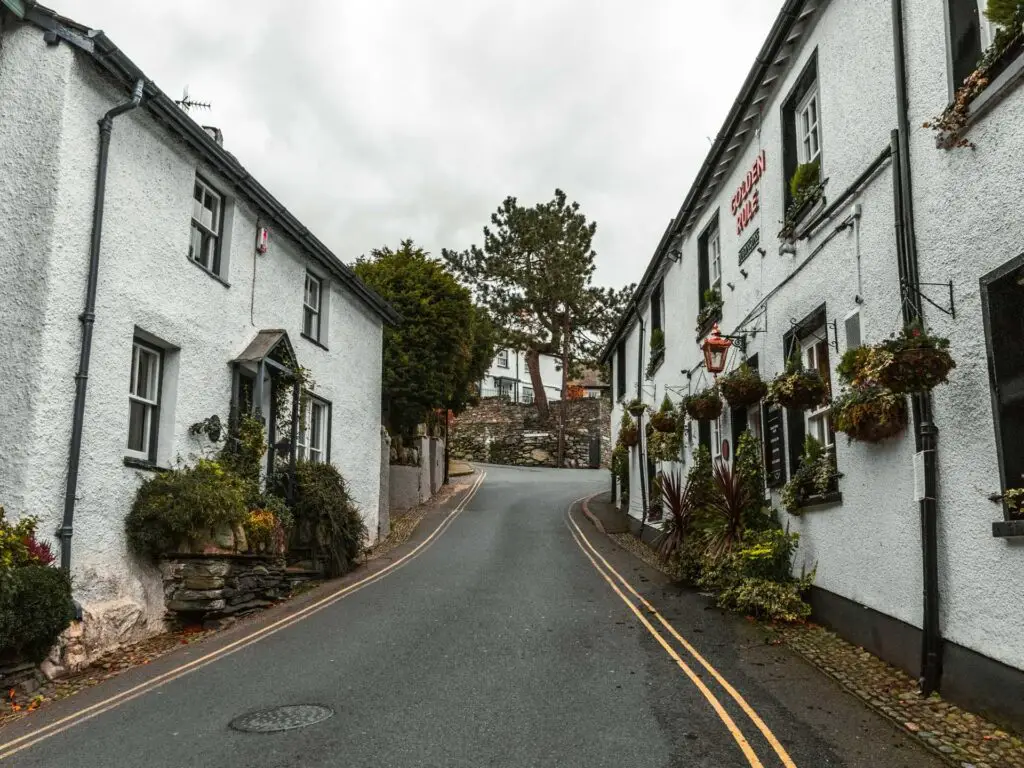 You will walk up Sweden Bridge lane for a bit, with gorgeous views to the left of the rooftops of Ambleside. It's all very cute and quaint along here with stone walls and perfectly manicured bushes. This must be where the rich people live.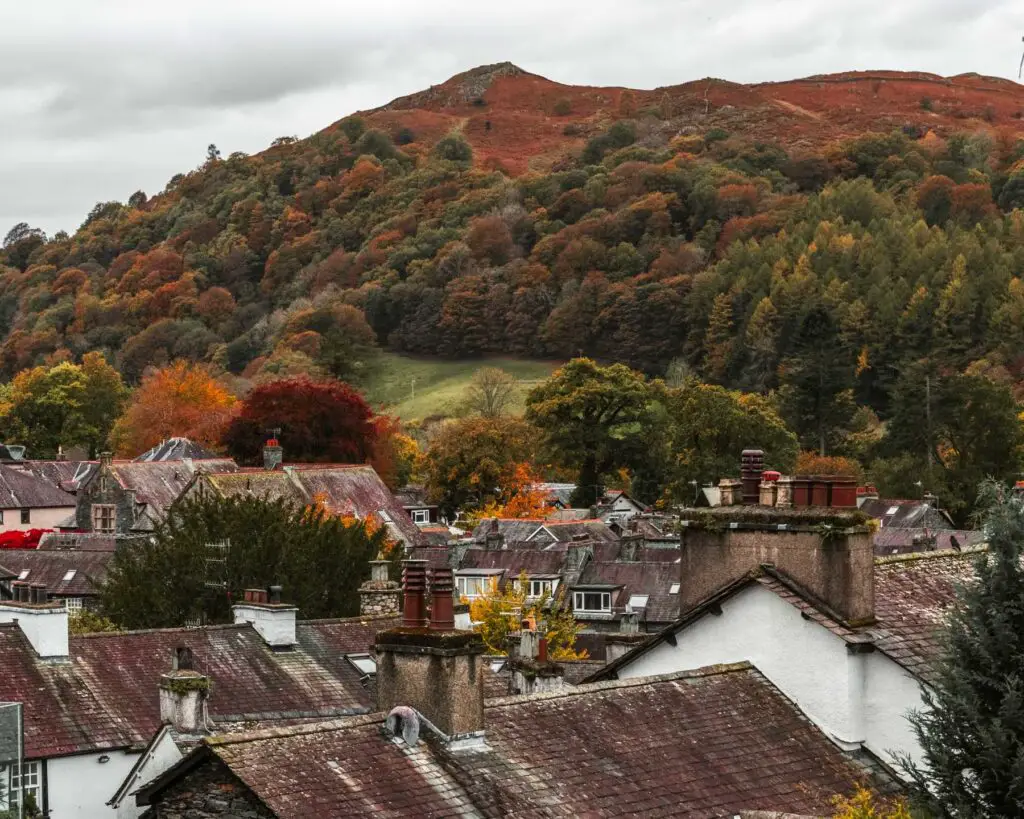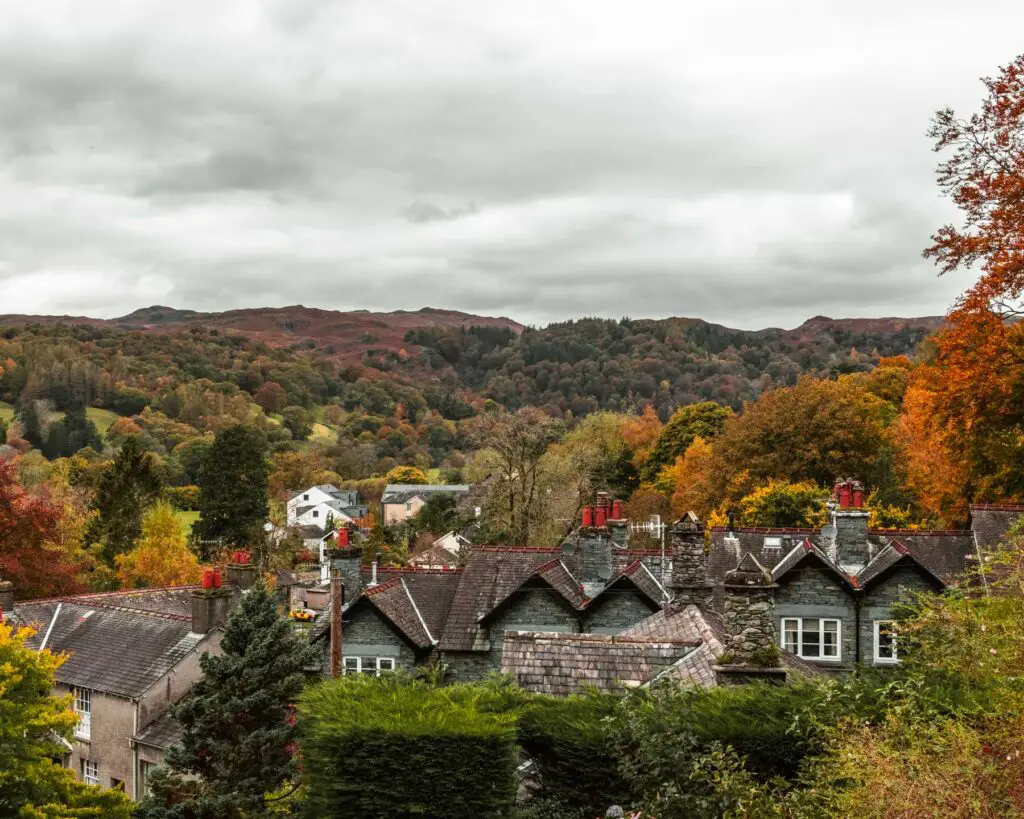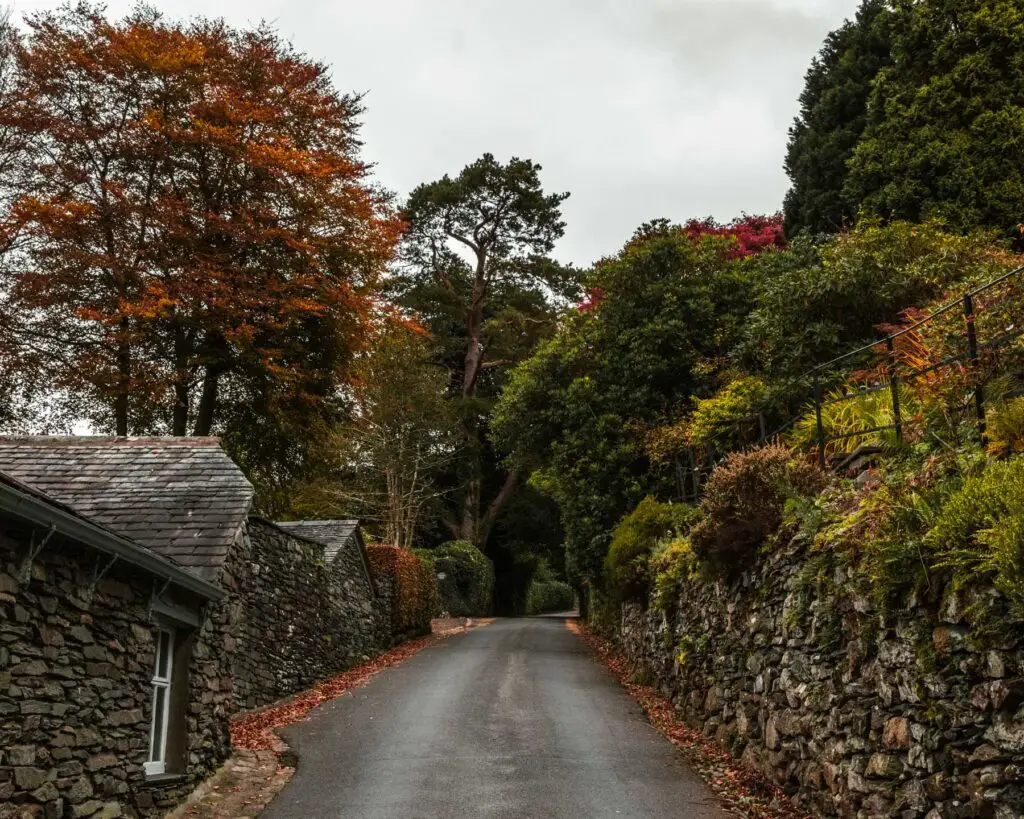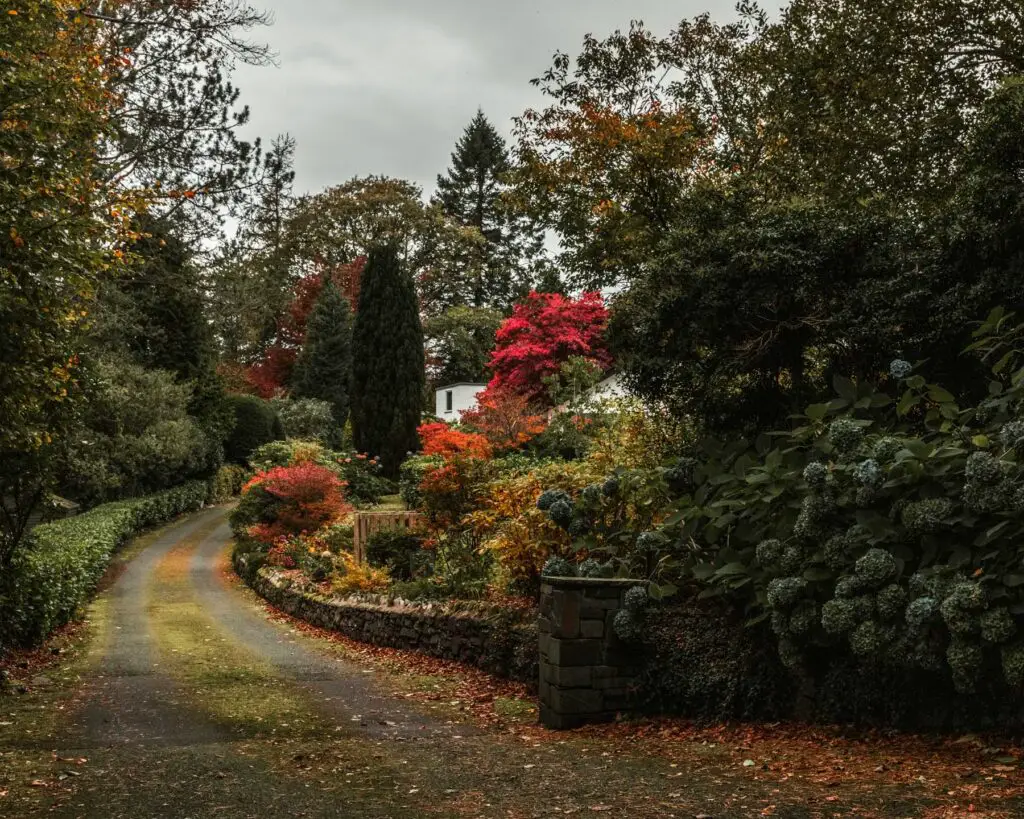 When you reach a junction, take the left to continue the walk up Sweden Bridge Lane.
Sweden Bridge Lane
The rest of the walk from Ambleside to Sweden Bridge is along this lane. Very very simple. You won't need to make any more turnings until you reach Sweden Bridge and walk back to Ambleside. This makes my job easy, so now I will just tell you about what it's like.
Getting onto rugged ground 
So, once you walk through a gate, the trail will become a bit more rugged.  You will continue to make your way uphill on a slightly rocky trail, alongside the stone walls, with lovely views back down to Ambleside and the surrounding hills.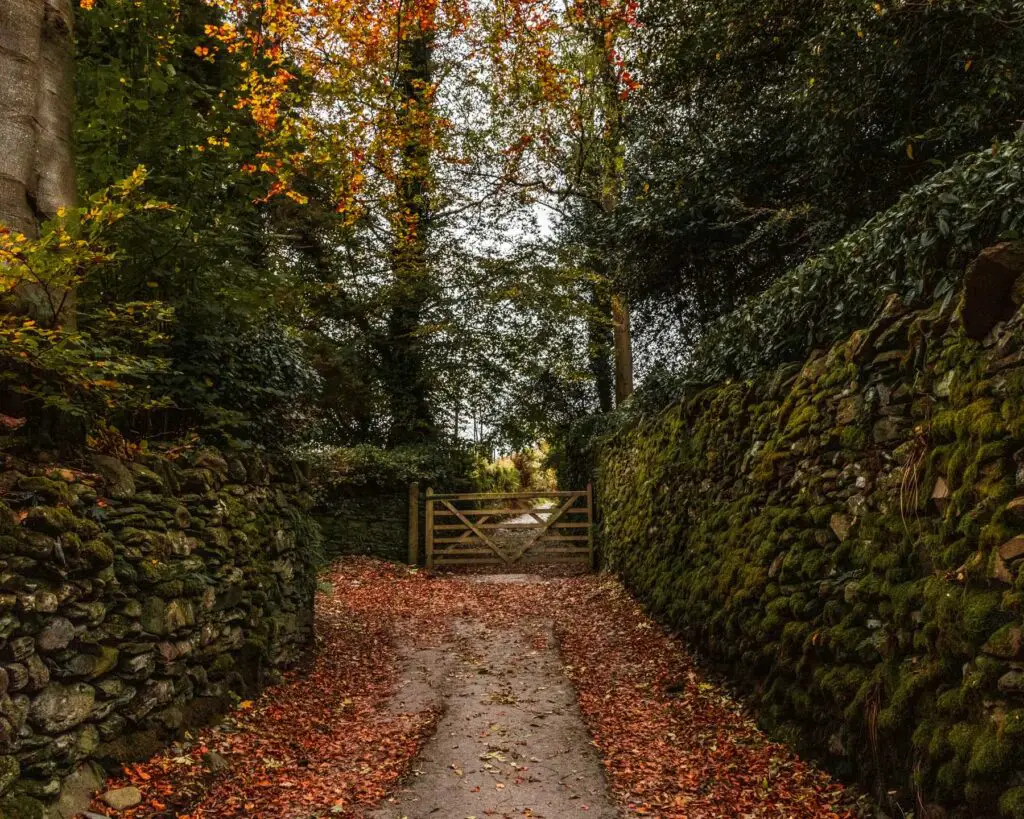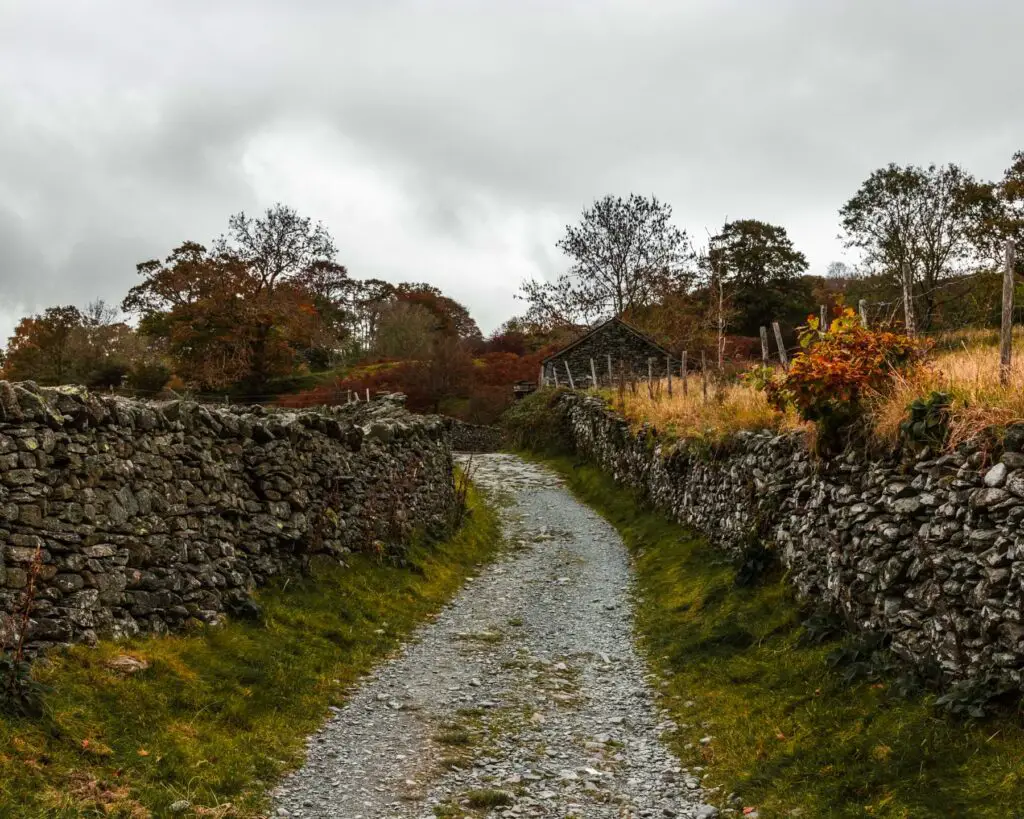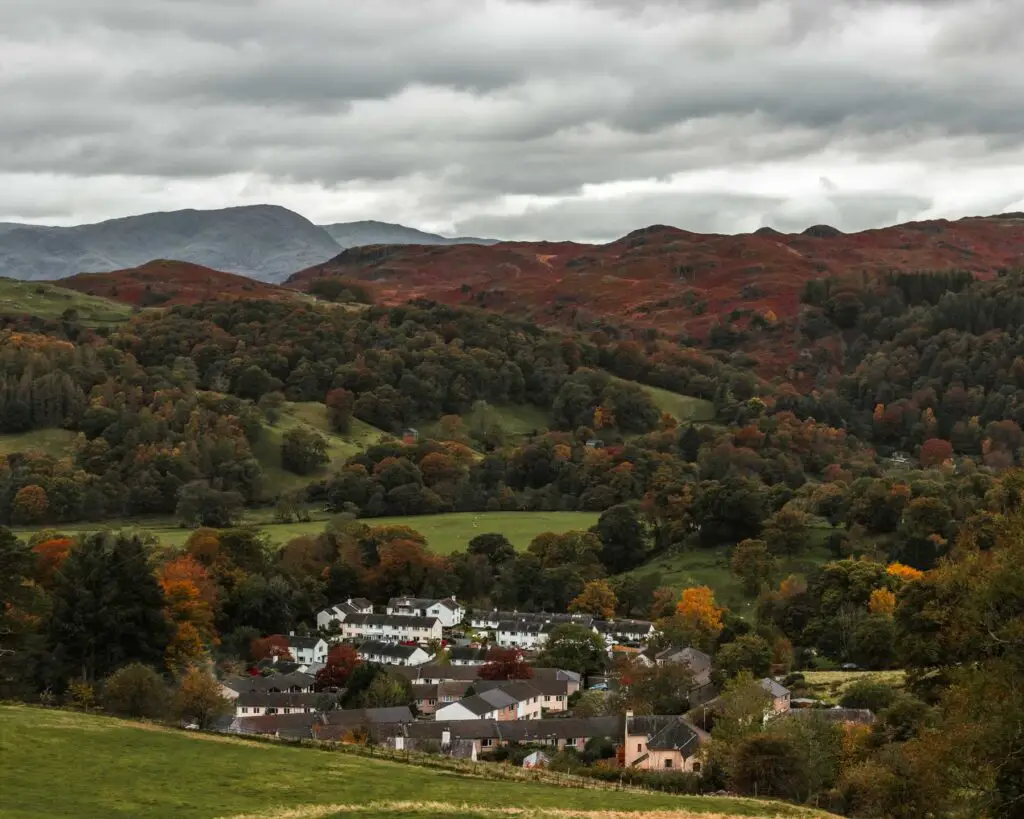 Now, for a fair bit, you will be walking up. Passing under trees, a mini rock waterfall and fields with sheep. Every so often getting a glimpse of mountain views in the distance.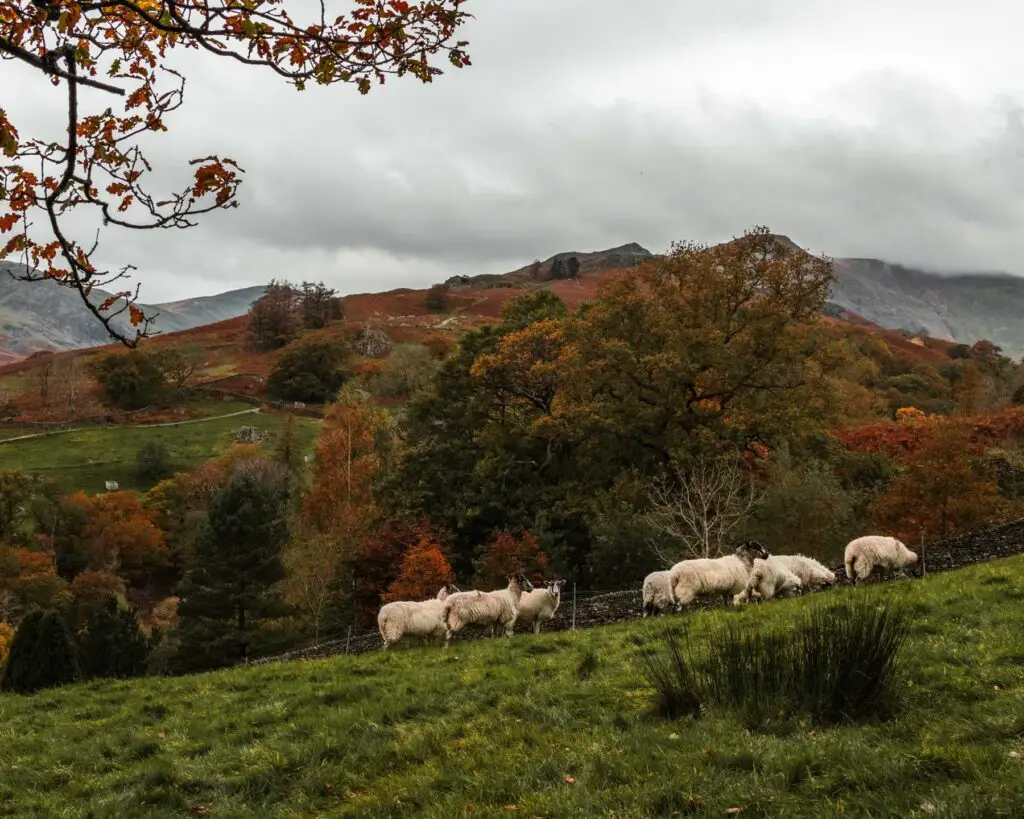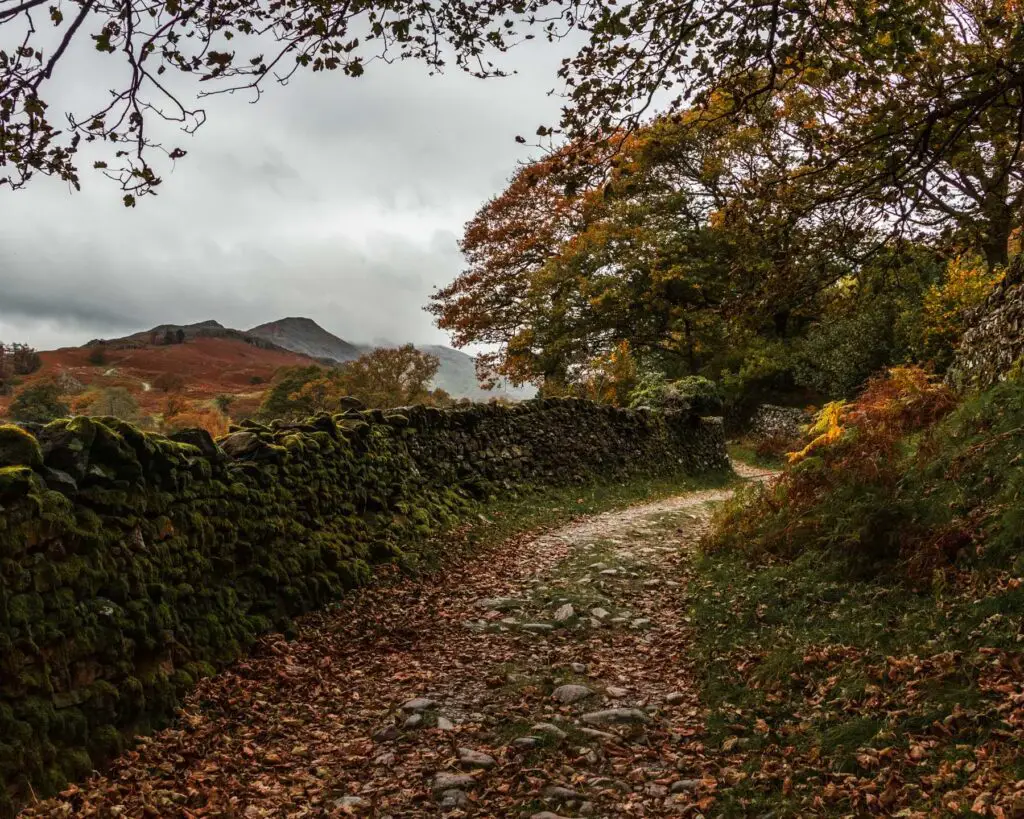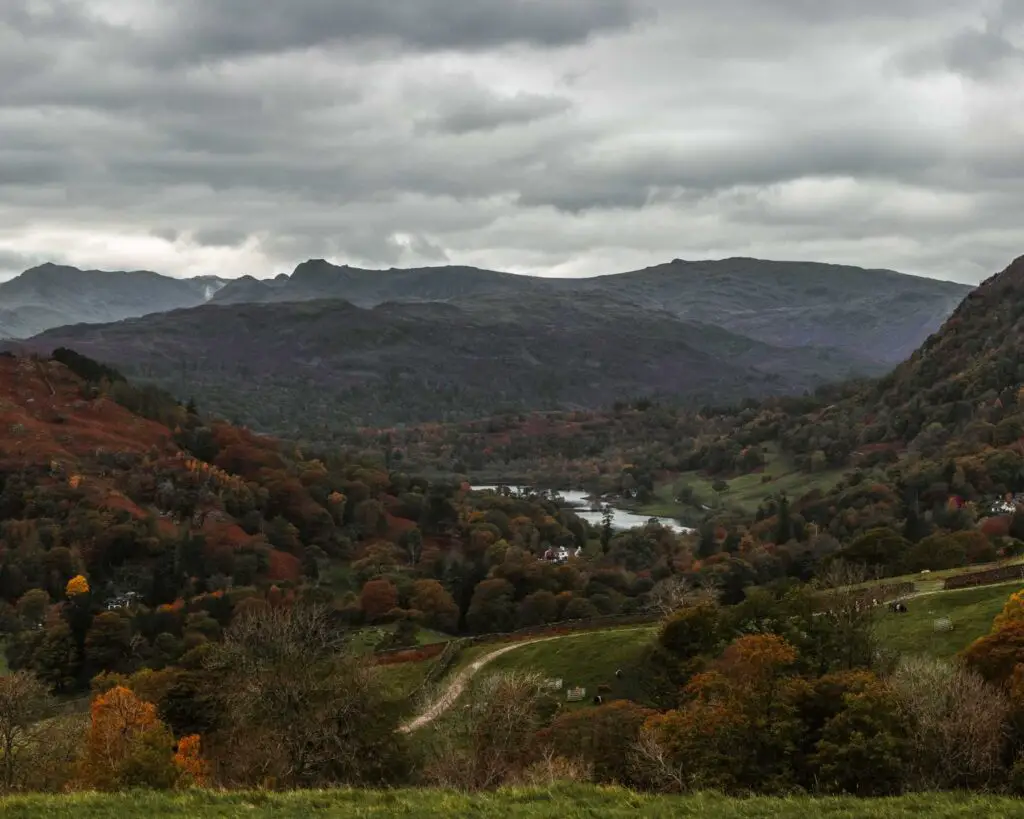 At some point the trail levels up and you will start to hear the sound of water, but this is not the end. It's a trick. 
Keep going and you will soon find yourself walking uphill again.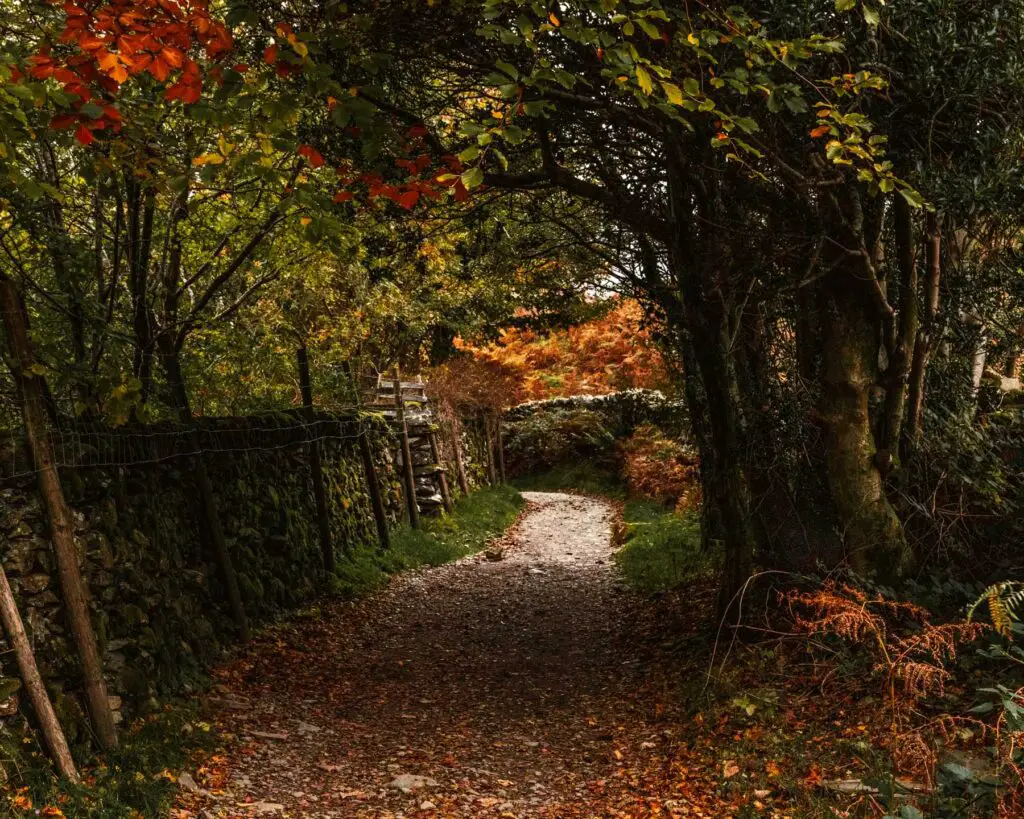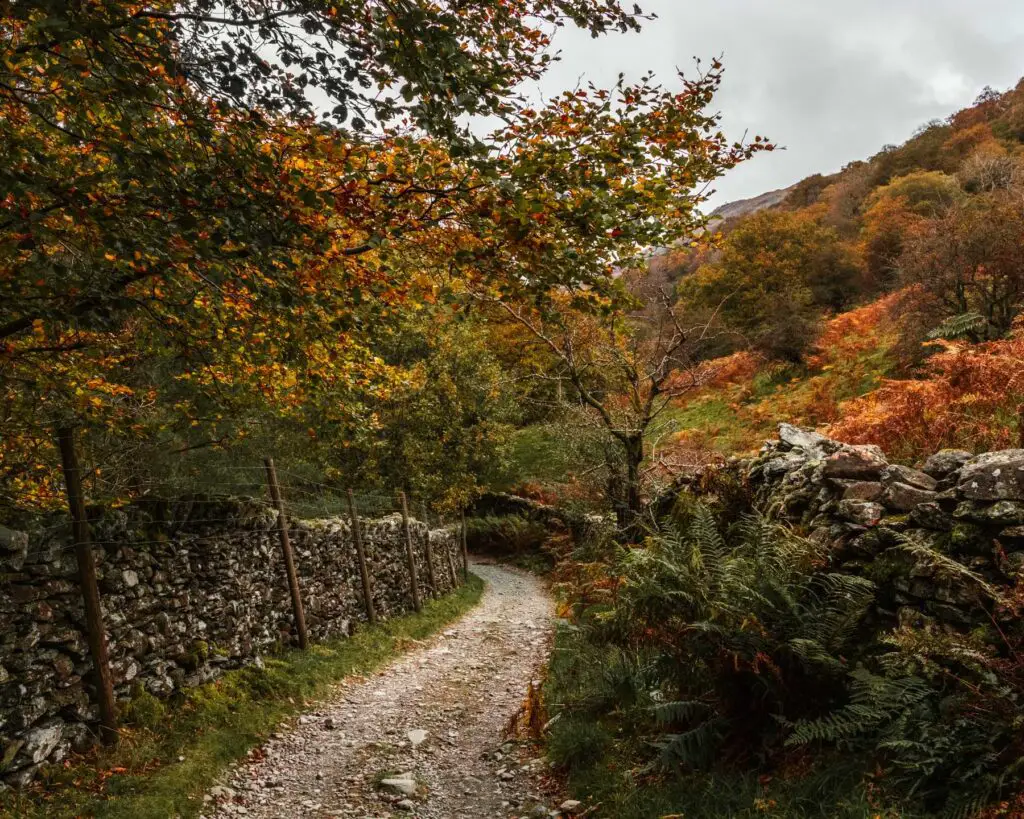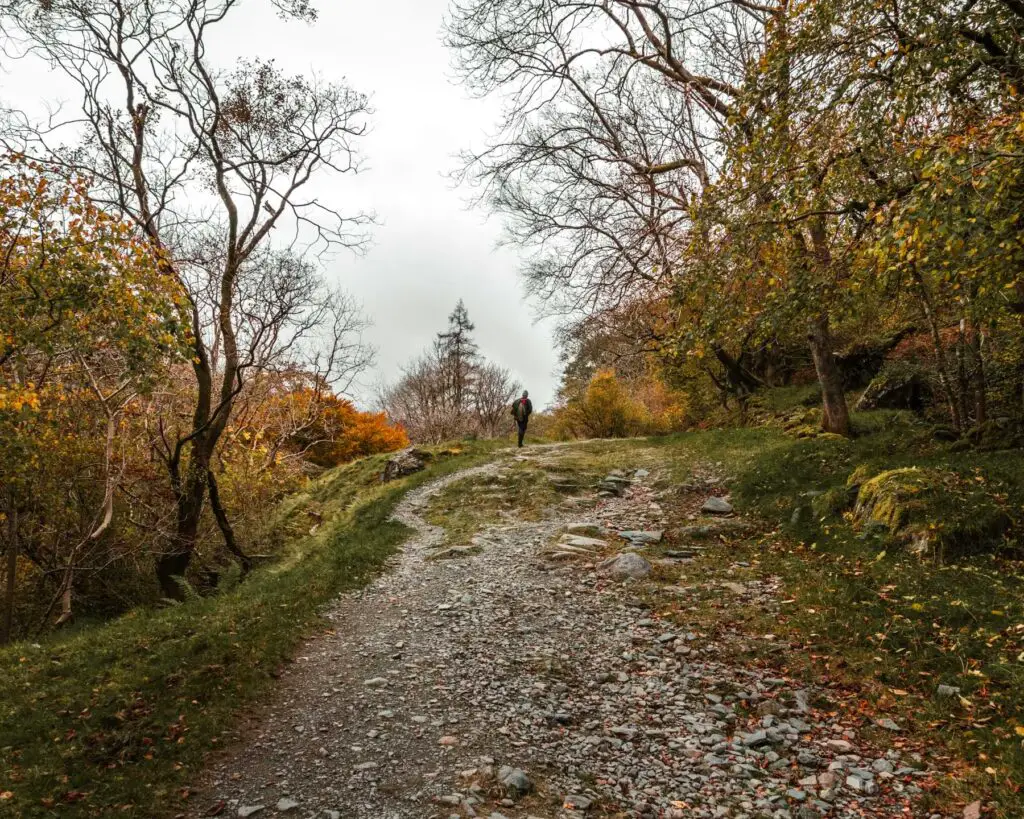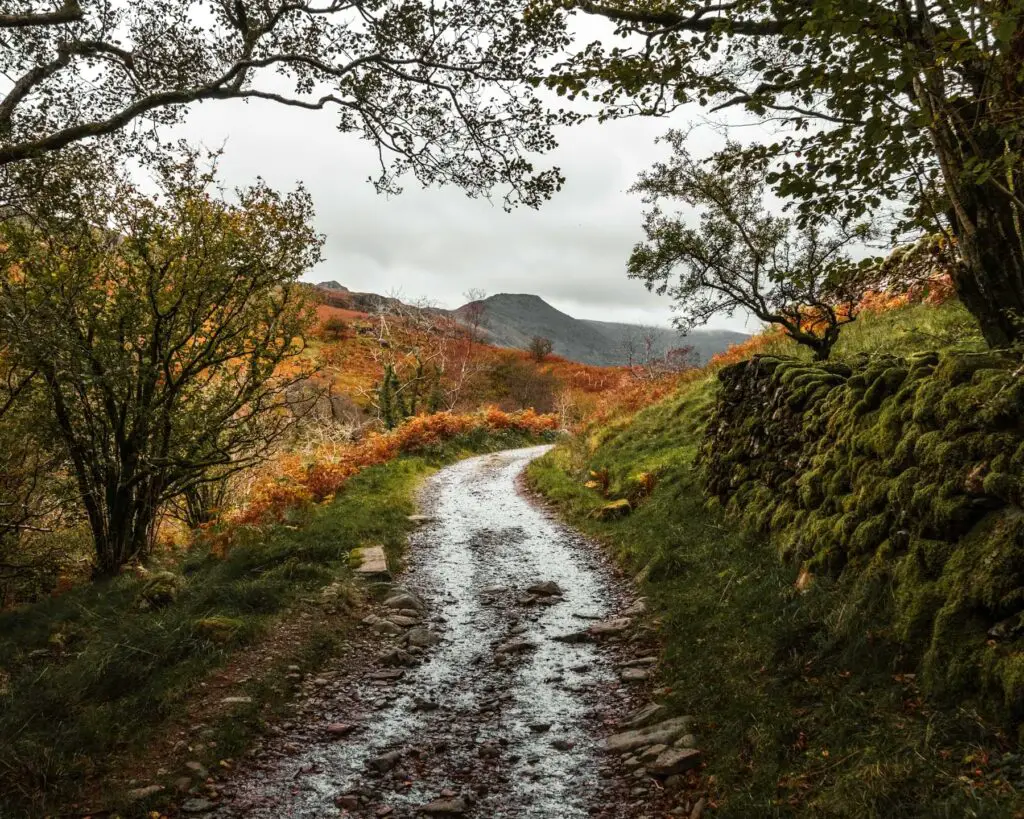 Reaching Sweden Bridge
You know what's interesting. On the way up we didn't pass by any people. However, upon arriving at Sweden Bridge, there was a whole bunch of them. Apparently this is where it's at.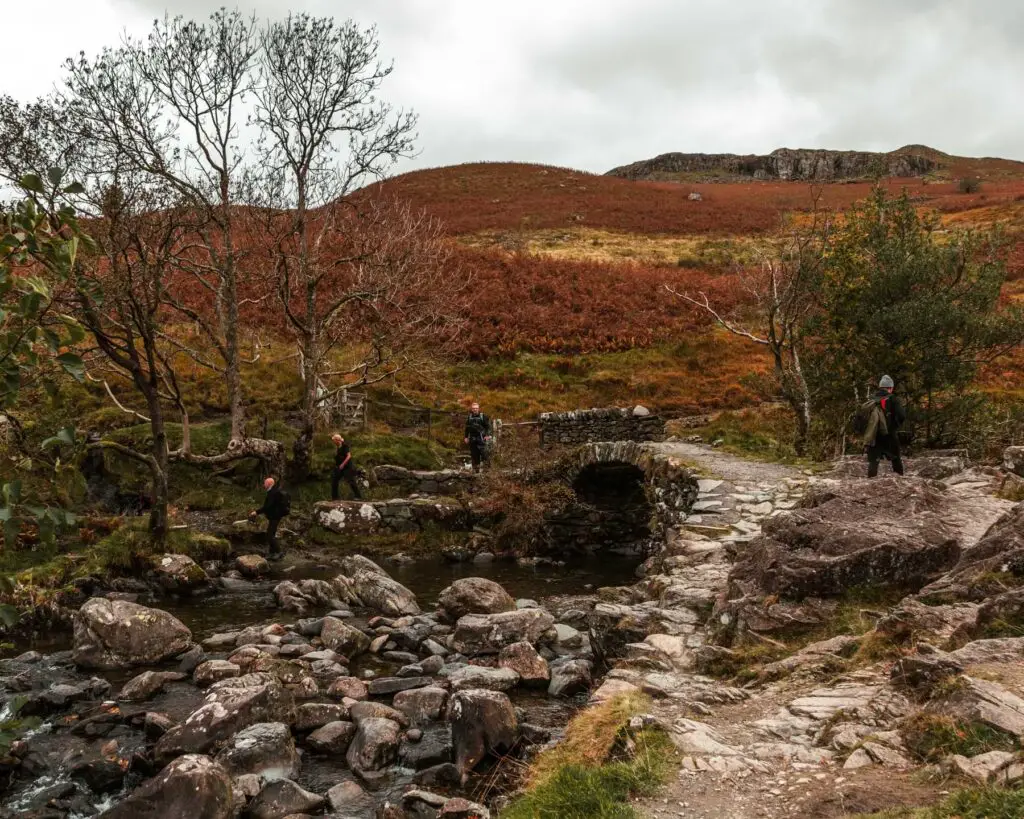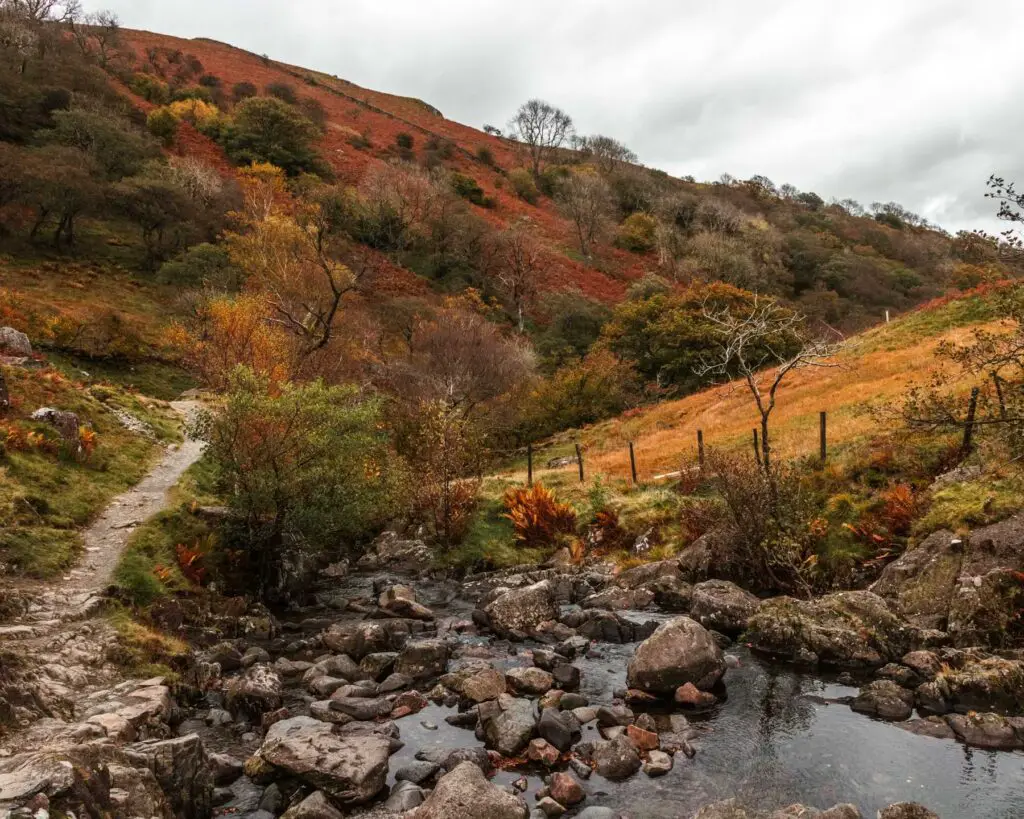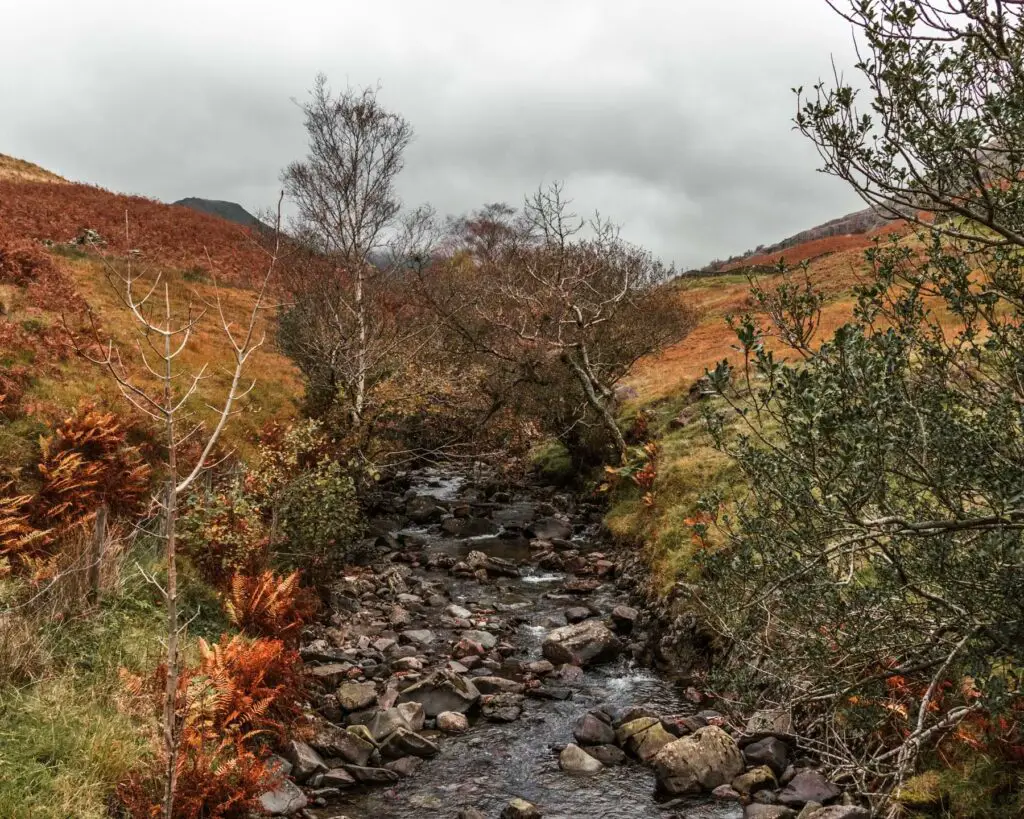 Leaving Sweden Bridge to walk back to Ambleside
Now, I mentioned earlier that this is a big uphill walk, and reaching Sweden Bridge is not the end of it. You have one more uphill. But I think it may be my favourite bit of the uphill….
Ok, so once you walk over Sweden Bridge, take a left through the gate and walk up the trail that turns right-ish.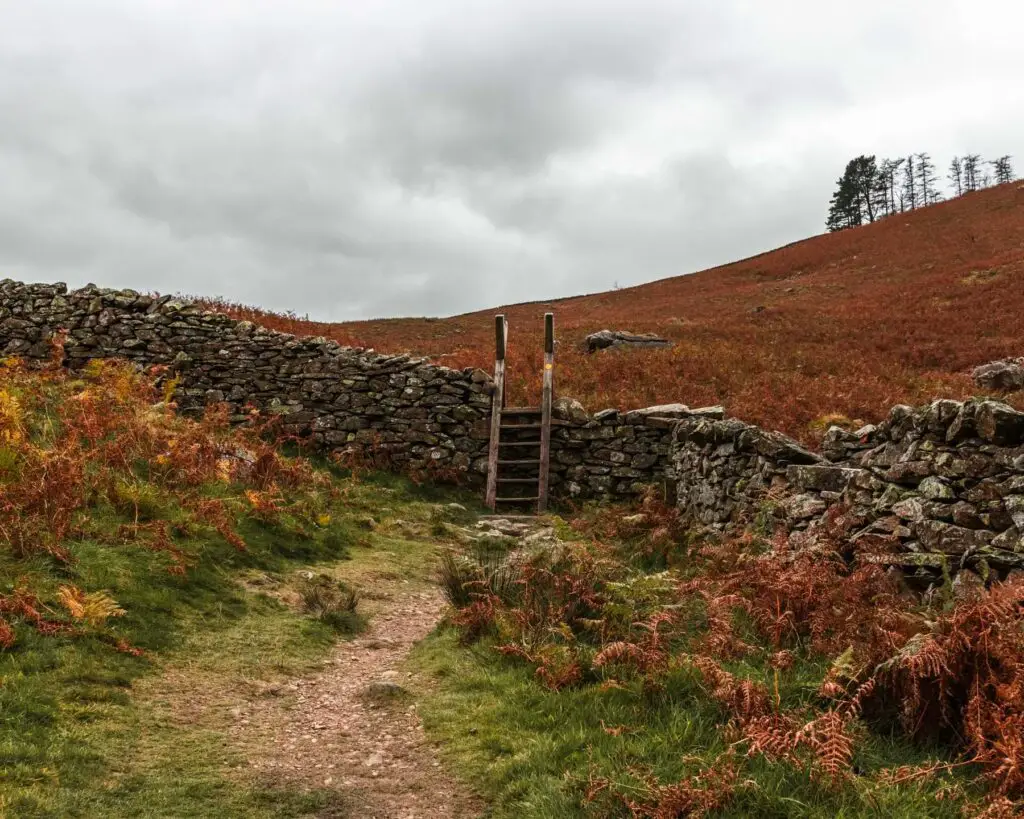 You will walk up these stone type steps alongside a stone wall before climbing over a ladder over a wall.
Continue to follow the trail up and you should get a cool view of Lake Windermere down to your left.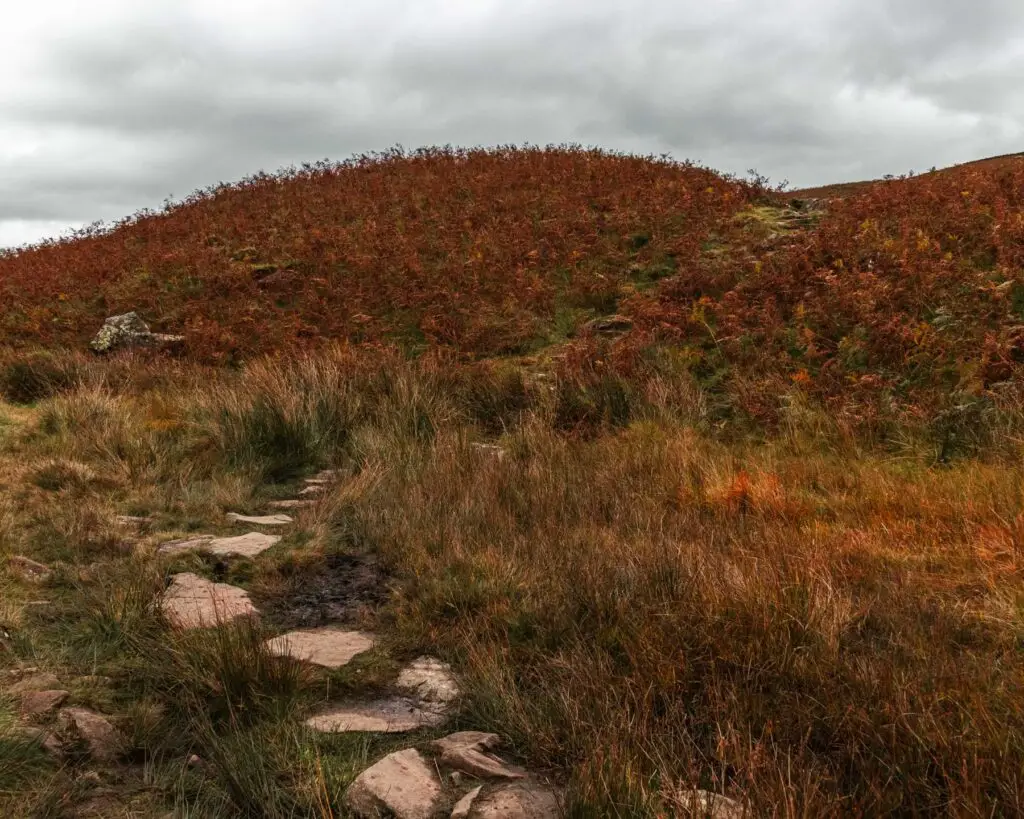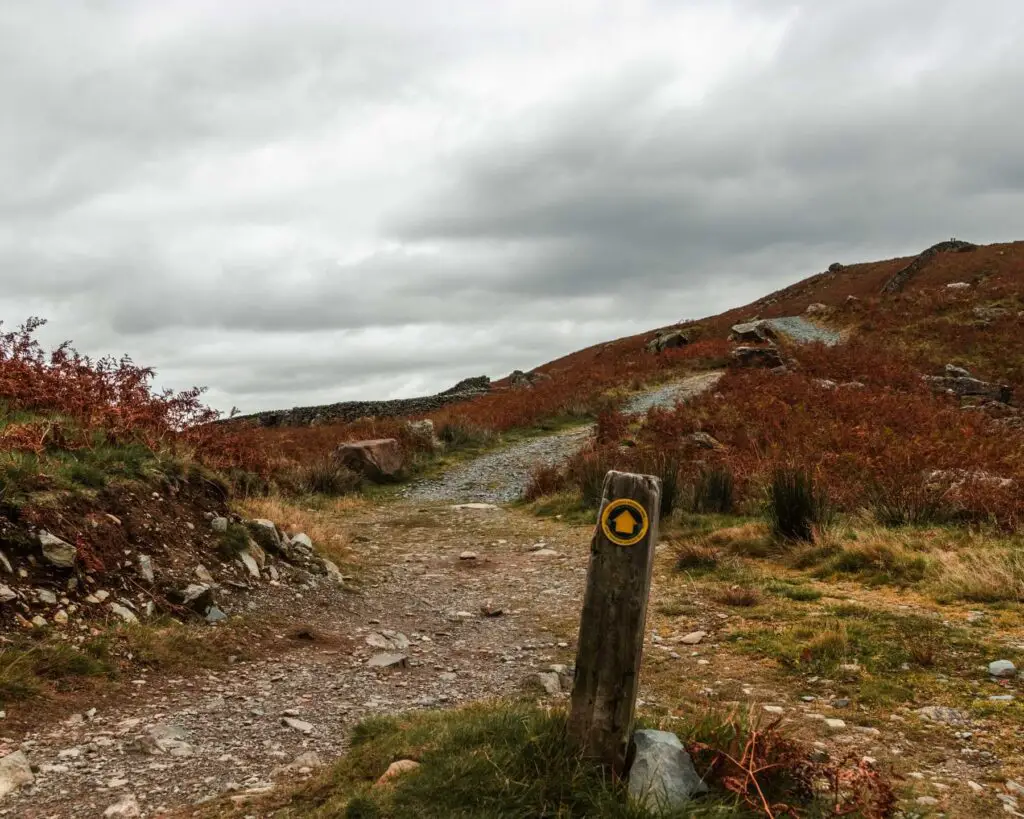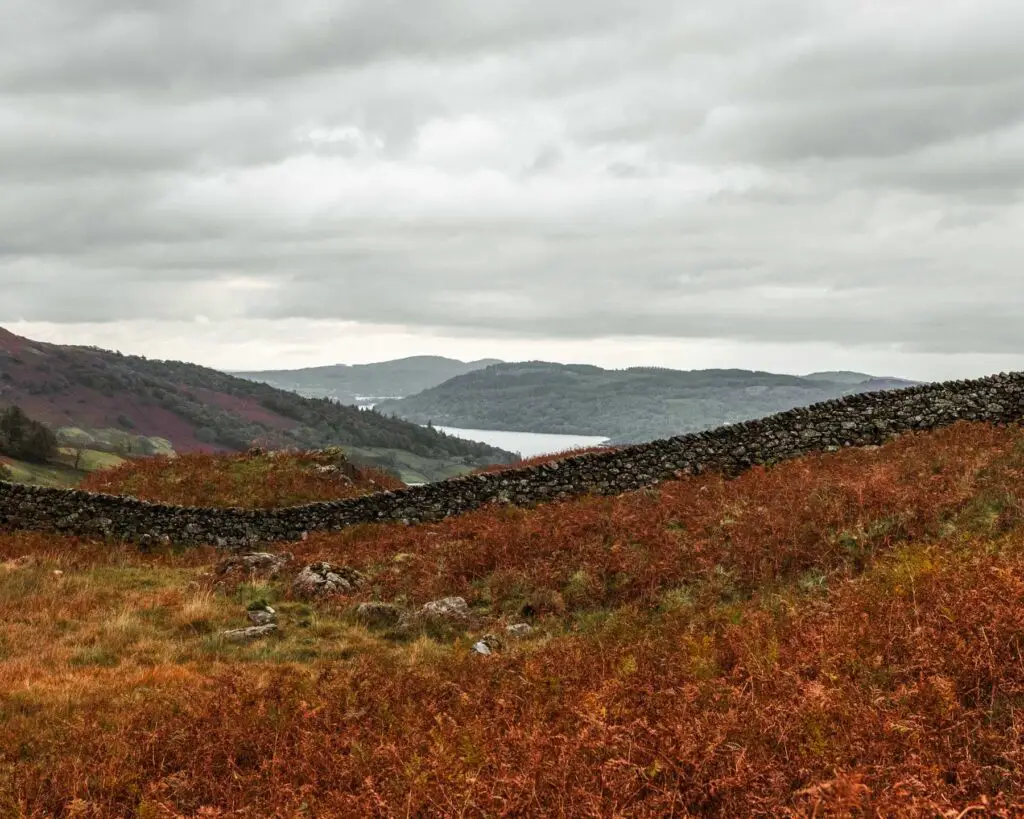 The walk downhill back to Ambleside 
The trail will guide you around to the left for views down to Ambleside and Lake Windermere.
The cool thing about this part of the walk back to Ambleside from Sweden Bridge, is that you have this awesome view the whole way….and it's all downhill. No more up.
No. More. Up.
Saying that, going down had its challenges. 
You start off by walking through a gap in the stone wall. It felt a bit like entering the kingdom of downhill. Downhill on a gravel type path. The type which can get a little slippy on the loose rocks and your toes hit up against the front of your shoes.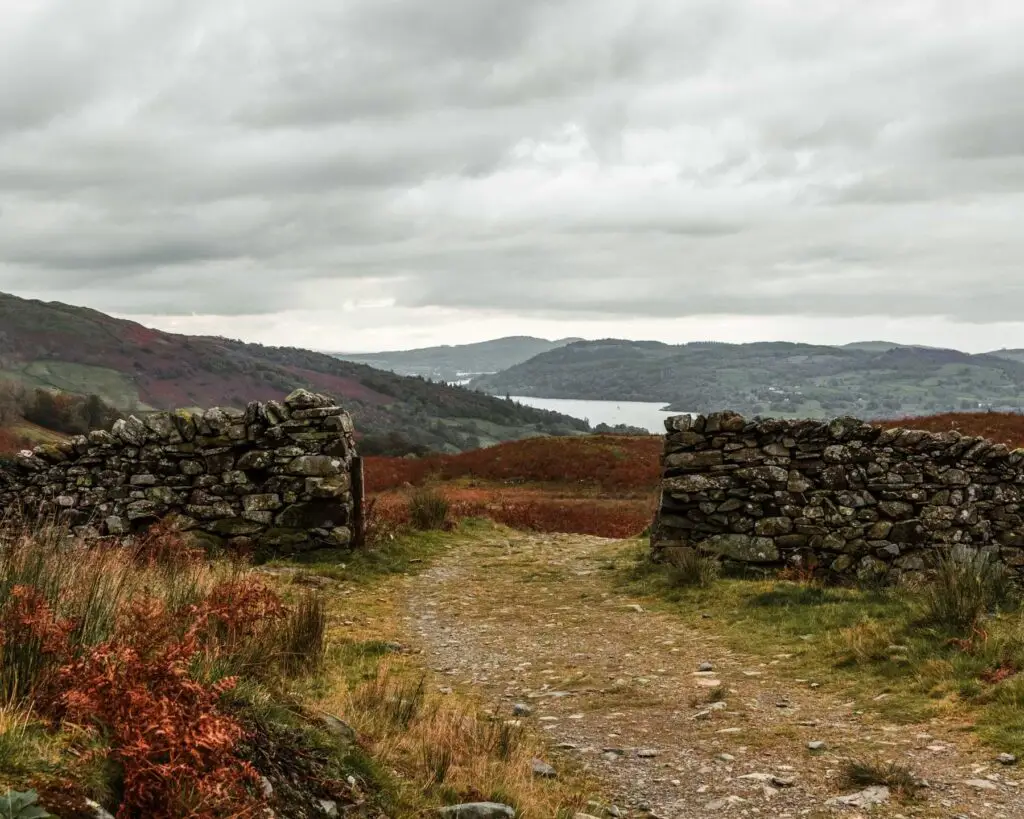 Ok, It's not really as aggressive as I'm making it sound. Going down is made up of undulations of varying degree. Some flat bits, some very gentle down bits, some steeper down bits.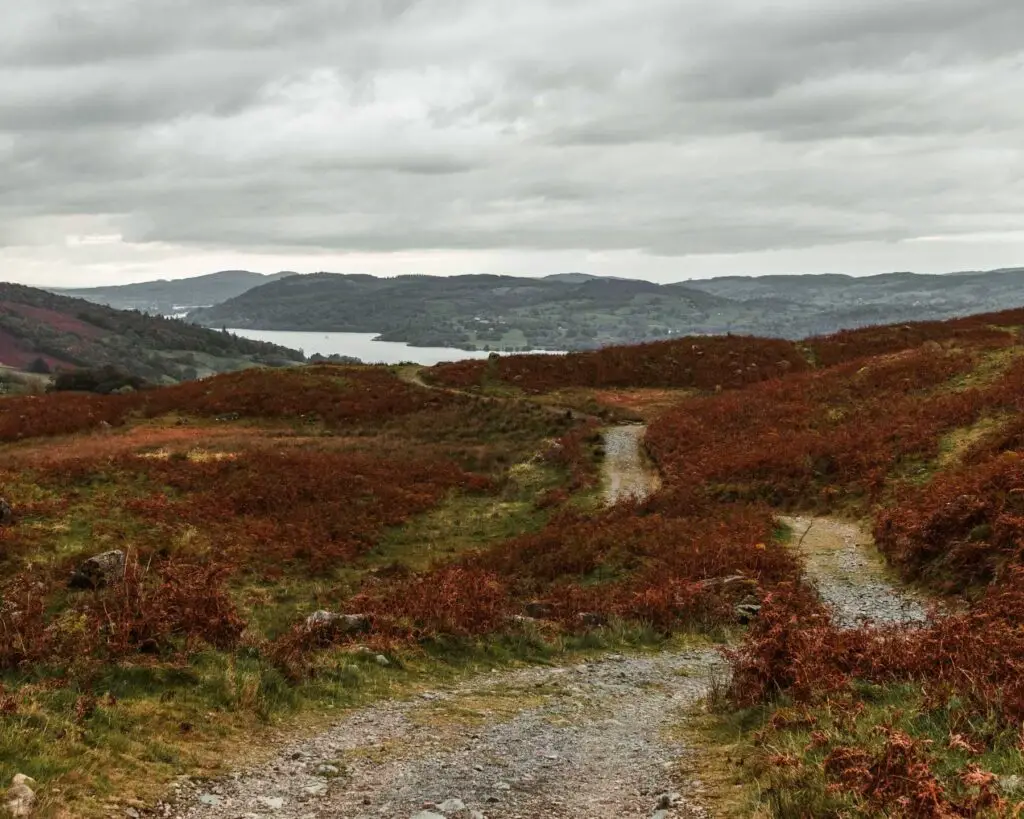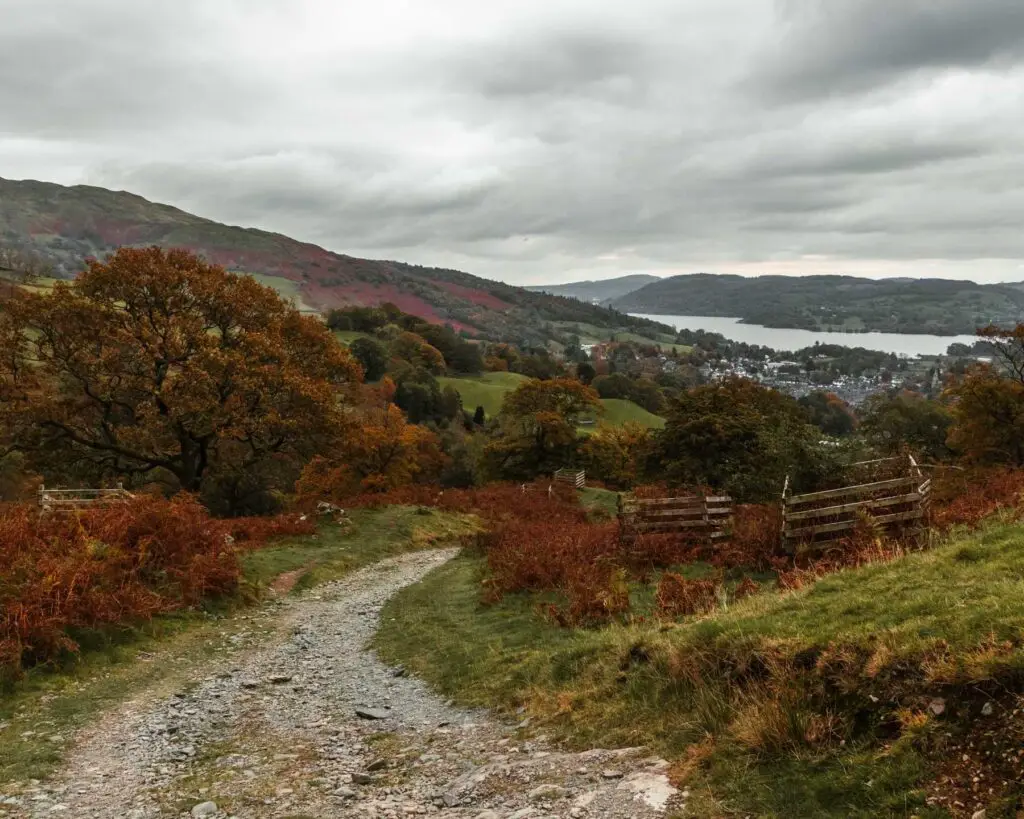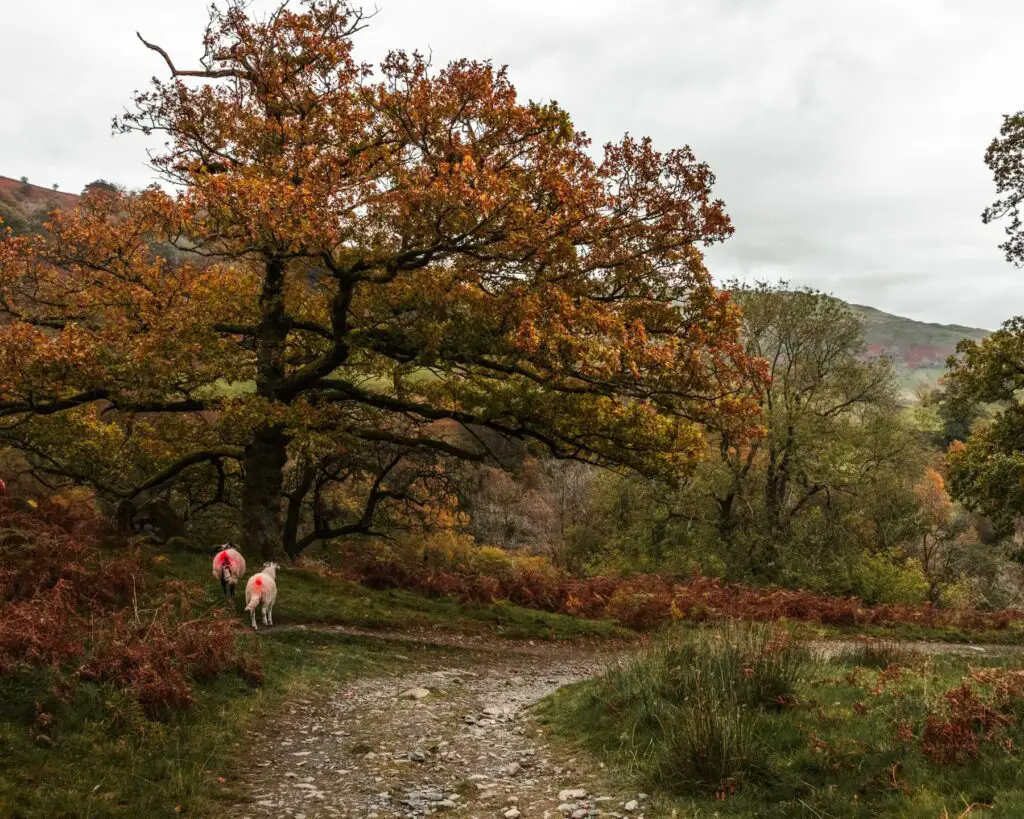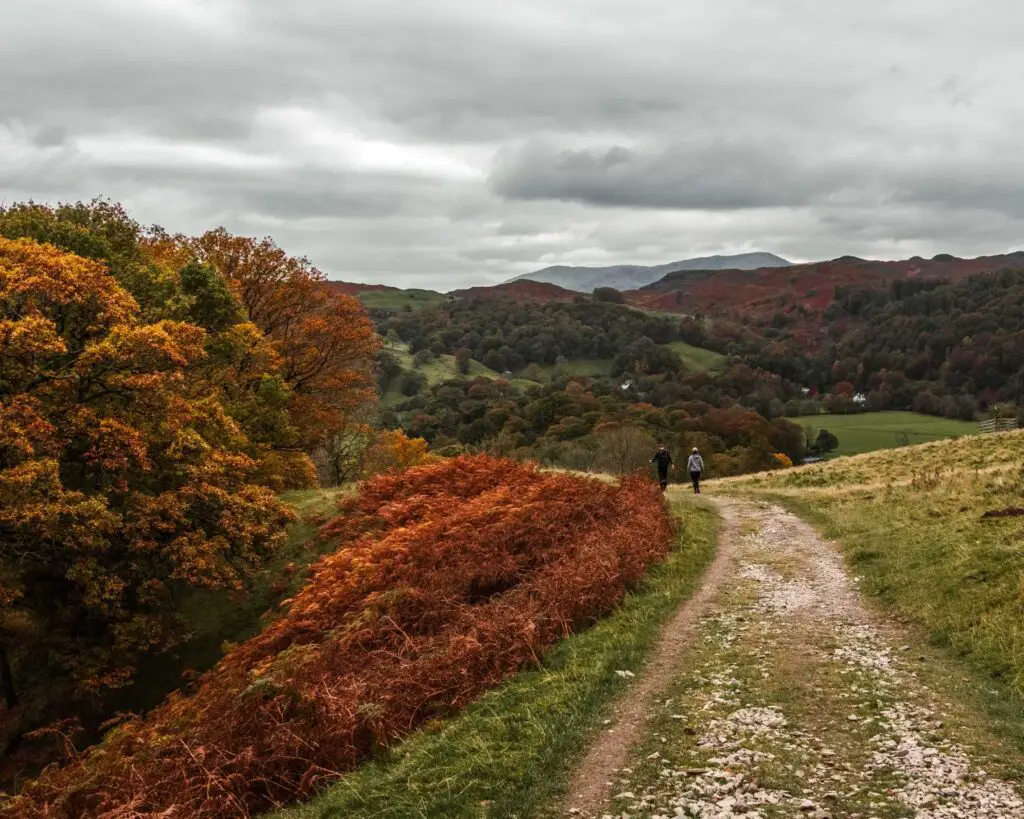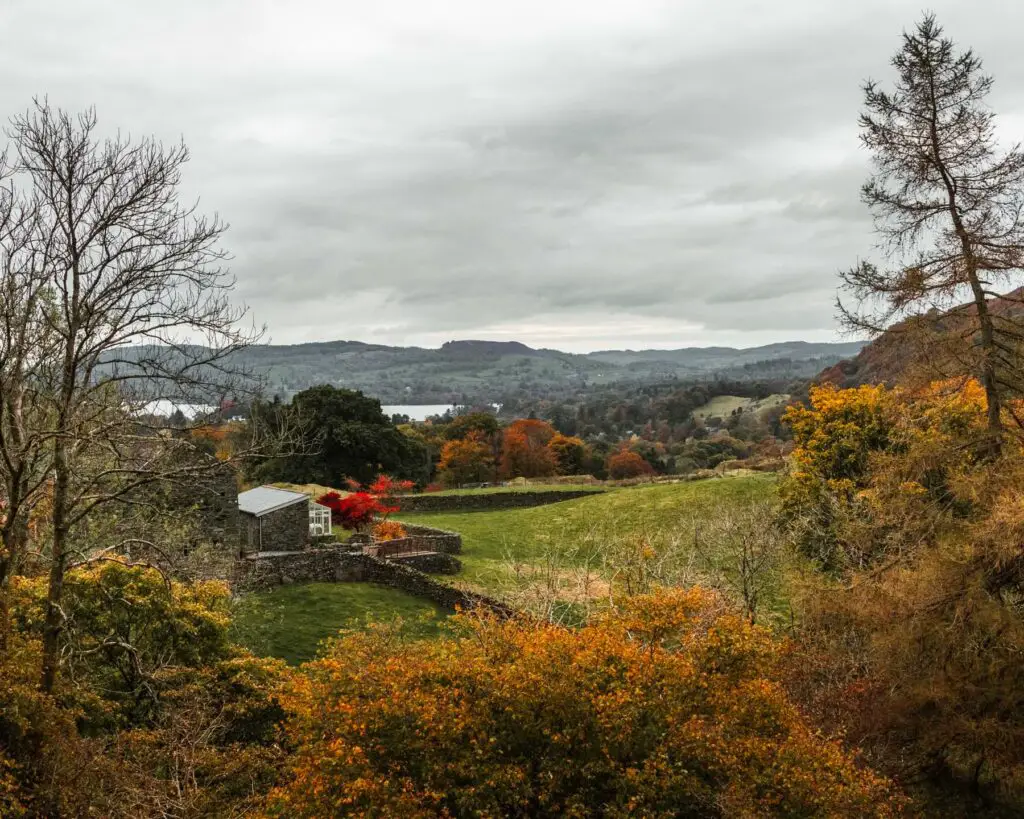 You will be following this main trail most of the way down, probably passing by some sheep and cows and cool looking trees.
The last bit of the walk back into Ambleside from Sweden Bridge
You will find near the bottom, that the trail does a sort of horse shoe bend, taking your around and passed a little rock waterfall, and then through a gate.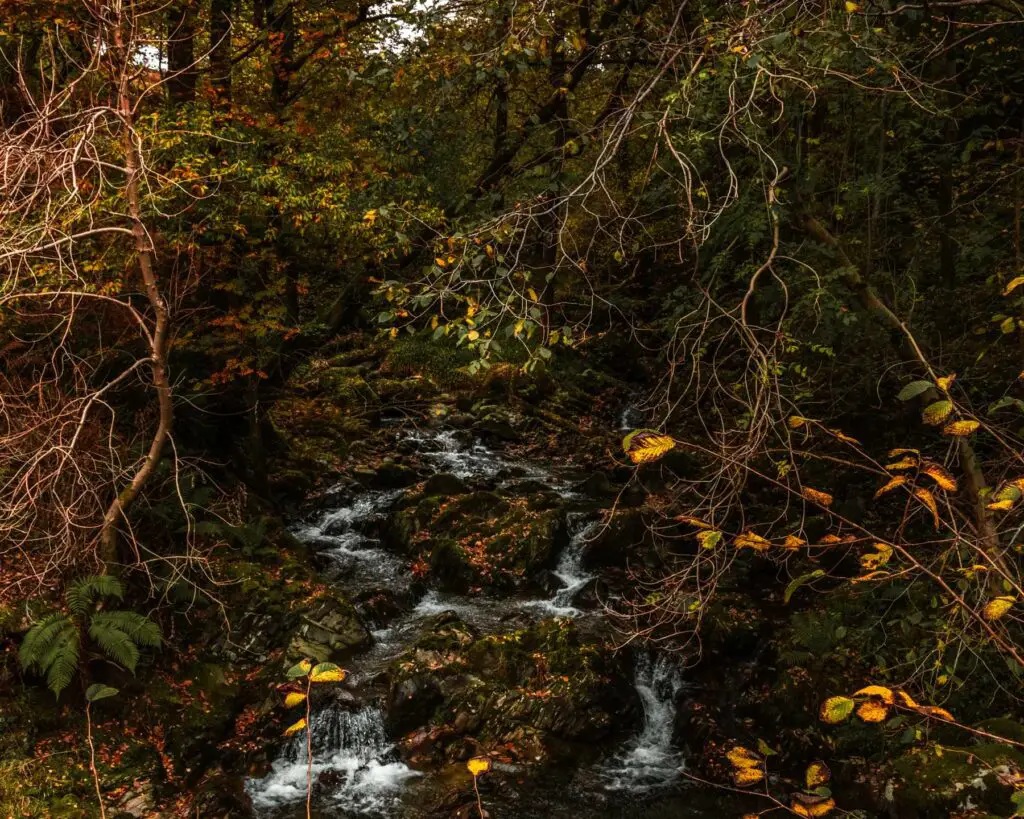 Once through the gate you will walk passed a farm shed and maybe a blue tractor before reaching a civilised type path.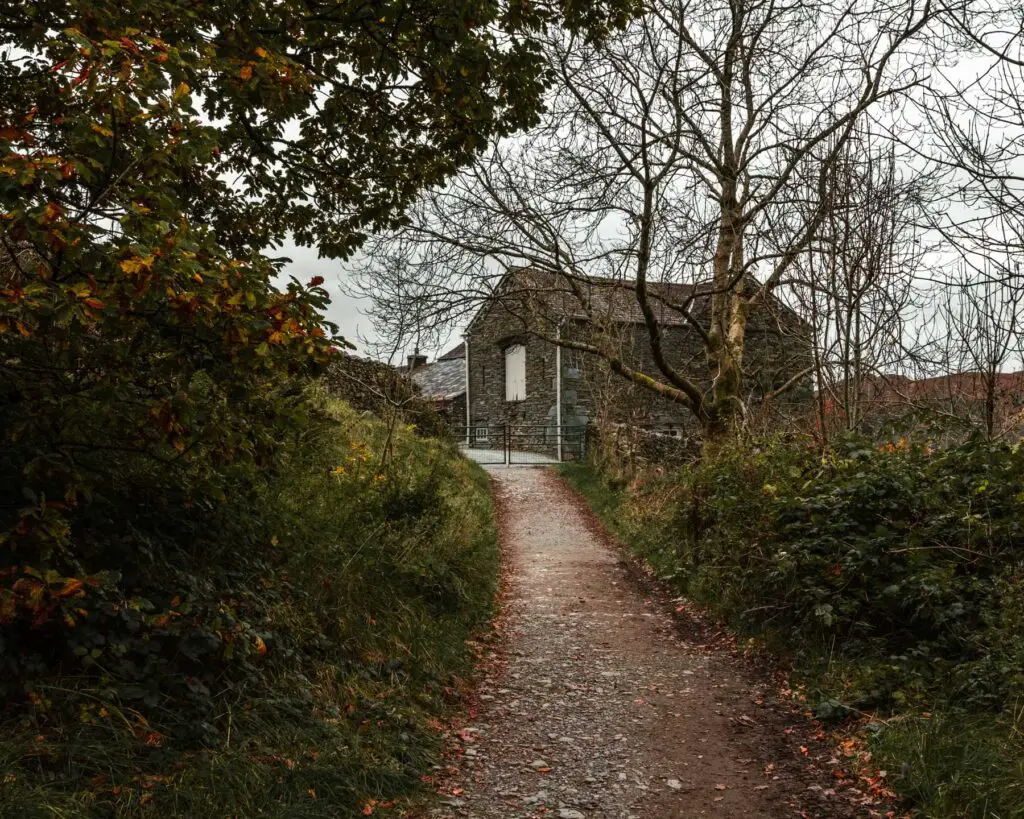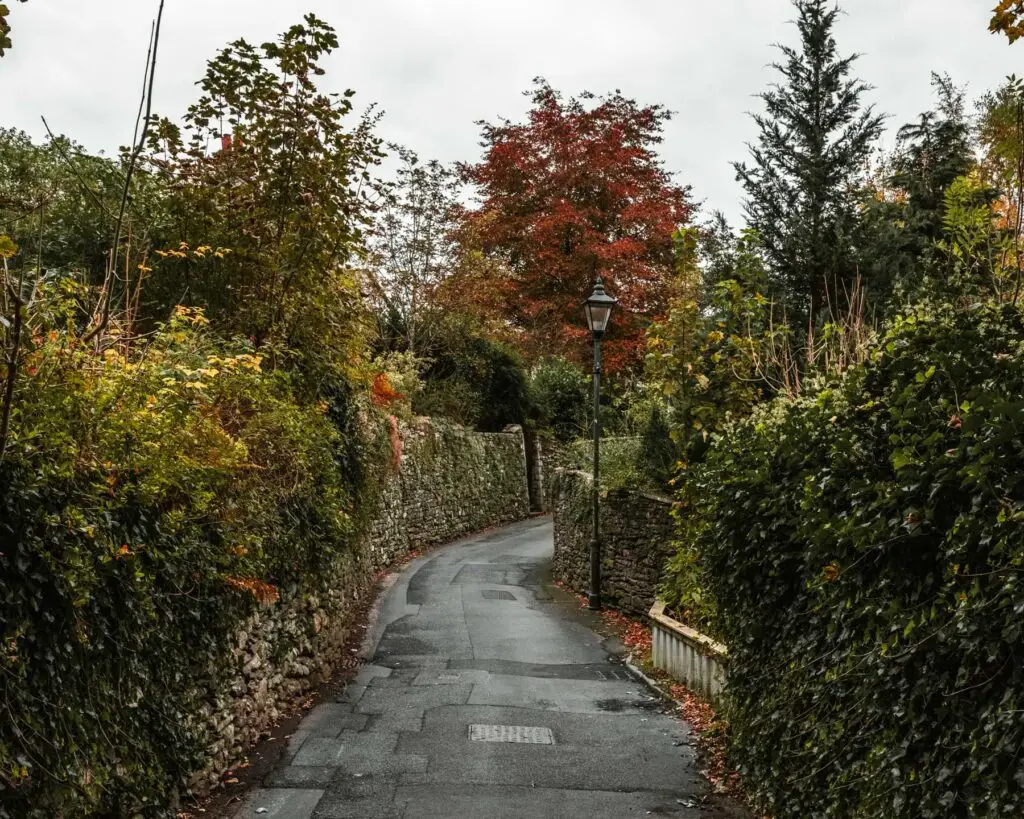 Continue on this civilised path with lovely stone walls either side. Then when you reach the fork, take the right and you will soon be back to the town centre area.
More walks from Ambleside in the Lake District
The day after our walk to Sweden Bridge we did a short loop from Ambleside to a lovely little waterfall. It was a bit touristy, however, if you are in the area and have some time to kill, then this fills the gap. 
If you want something more challenging but don't have all day to spare, then you could try this short walk to Todd Crag and back. It may be short, but it takes you really high up for views down to Windermere and Ambleside.
If you want to see something unique, like a cave, then you could try this walk around Rydal Water. It's not a massive walk, and is relatively easy.
If you do have the day to spare, then you could try this 10ish mile walk to Elterwater and back. It is the most challenging of all of them but does give you the best view rewards.
Other walks in the Lake District
The Old Man of Coniston is a great route, taking you up high with some of the best views in the Lake District. It is on the more challenging side of walks, but its not crazy long.
I recommend the walk up Walla Crag, which isn't too hard or long, but you get very good views. You also walk over the very cute and quaint Ashness Bridge.
For more walking ideas from Ambleside, you could check out the National Trust website.
Pin it for later: How to walk from Ambleside to Sweden Bridge in the Lake District